donora hillard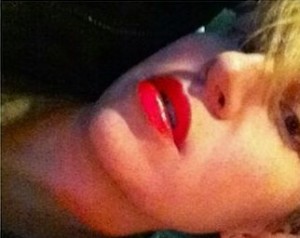 I visit beauty sites quite often. This is a thing to do when one's life is a sequined distillation of anxiety or tragic Debbie Gibson video. While looking for an eyeliner with sufficient grit, I thought of curating a series of interviews for HTMLGIANT on beauty and health. I tweeted that I thought it would be cool and sad, especially regarding the grooming habits of writers in whatever mundane/metaphorical/actual ways they manifest themselves. I talked to Gene about it, and he had just upped his routine to something containing algae, and BEAUTY BY HTMLGIANT was born. The first installment will feature Leesa Cross-Smith, author of EVERY KISS A WAR. It is expensive to be sane.
Chloe Caldwell, Elizabeth Ellen, Mary Miller, Brandi Wells and Donora Hillard are getting in a rental van and sailing the South.
I'm really excited about this. The Southern part of the US needs as much love as we can get. It's hot down here, and we've got mosquitos and no gay marriage.
If you live in one of these cities (Austin, Houston, New Orleans, Oxford, Tuscaloosa or Atlanta), or if you are feeling generous, you can donate money on the tour's Kickstarter page here.
If you catch me in Houston, I'll buy you a beer and we can talk for a long time about racism/sexism/Tao Lin.
Here are the tour dates:
July 11th – Austin, TX – Domy Books, 7pm
July 12th – Houston, TX – Domy Books, 7pm
July 13th – New Orleans, LA
July 14th – Oxford, MS – Square Books, 6pm
July 16th – Tuscaloosa, AL
July 17th – Atlanta, GA – Beep Beep, 8pm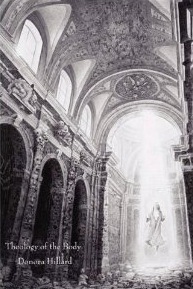 From its first page, Donora Hillard's Theology of the Body presents itself a mesmerizing object of equal command and restraint. It defines, in the remove-voice of not a narrator, not a guide, but some black sound, the birthplace of the title, via 3 thin lines which crown a long white blank: "Theology of the Body is defined as the study of how God is revealed through the human body; this is also part of Pope John Paul II's title for his collected lectures on the subject. It is being promoted throughout Catholic institutions as a sexual counter-revolution." The remaining white that fills the page floods on, as does, often, the battered brain of the encroached.
Most of the body of the book itself continues on in this thick statement/relief shriek arrangement: as if someone has eaten through the mantle of the paper, leaving selected words and languages as would the aggressor leave the remains. Hillard does not require a lot of language to implant the tone of stroke. Many poems are a few calmly stated lines.
Winter, Michigan

you pinned me up against an oak in a park near where you were young and your hand
sang inside and you were the resurrection you were violent light behind the mountain