Rauan Klassnik
Cambodia's Visceral Landscape: Drugs, Sex, Writers, Etc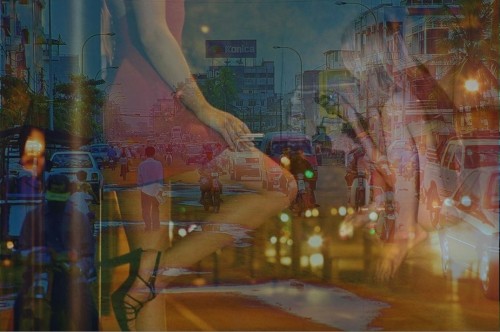 Rauan: Why did you come back ???
Greg: I won't have an answer to that question that I'll like, at least not until I find some stability back here. Cambodia's beautiful, warm, welcoming, collective, community-driven, adventurous, and so on. There are many magnets of ideas pulling you to stay, and you meet so many people who have stayed and after talking to them and hearing their story, you know, it makes sense. "Why go back to THAT?!" they say, referencing that capitalist hyper-consumerist society they once knew. One truthful reason I pulled away from the Kingdom of Wonder was to feel that reverse culture shock everybody talks about. That's the selfish end. I also wanted to graduate from UW in person rather than digitally (we need to harness our tangible humanity when we can, no?), and I wanted to see friends and family, both in Maine and in Seattle, who I missed dearly. And Ethiopian food. There's always that.
RK: You told me, in person, that it's a great place for Westerners to visit. And then you mentioned Sex, Drugs and Food. So, let's start with Sex. Can you please tell us about the sex culture and your personal experiences therewith?? (plz be as thorough as you can. gay/straight/trans.        animals??)
GB: There are a lot of stereotypes about Cambodia–Phnom Penh in particular–born from the even wilder situation in the '90s. Certain things, like laws, for example, have been created to narrow down the dirtiest, nastiest side of the wild, but you can still find the wild in all the dark recesses. I found myself following in the shadow of Burroughs and Bowles and other brutal, masculinewriters from previous decades. It's hard not to put on a face of shock and make silent gasps when you realize how absurd the sexual landscape is there. Prostitution is very, very present. Sexpats, usually sleazy white dudes who are old enough to be your grandfather, hanging out at bars drinking dollar beers with girls who are probably around 20 (and look 15) at their sides. Nightclubs where prositutes are staring at you from all the drunken shadows. KTV (karaoke) towers with mobs of women at the base waiting for their next customers to take them to the private room, for assistance with "singing." There's also the particular oddities. My French friend, who's still out there, was born with a quarter of Khmer blood in him, and the women at these girly bars would go crazy for him. Usually you pay for such services, but he wasn't into it, and they offered to take him to the bathroom for free and give him whatever he wanted. I envy his ethnic background. As for me, well, I did not have any sex with any animals, and my skinny jeans probably kept the professionals away from me.
RK: Okay, so that was sex. How about Drugs?? (the culture in general and your experiences therewith. please be thorough. prices, personalities, hygiene, etc.)
GB: Drugs are there and they're as easy as you think to get them. The question, though, Rauan, is what do you want? If you want pills, just walk into the pharmacy and buy them. Valium. Codeine. Sometimes even Ambien or Xanax. You want coke, molly, or harder stuff? You're still going to be going to bleary-eyed, meth-raddled drug dealers in the shadows and it's still going to creep you out, and you may get robbed. Weed? It's everywhere. Just google "happy pizza" and you'll probably be googling for cheap plane tickets soon after. One novelty in Sihanoukville is the nitrous balloons. $1 = one balloon on the board walk. It's "fun" to see people stumbling around like idiots in new, culturally acceptable ways. It goes well with the shroom dealers at the pizza shops and the deeply drunken Australian and European tourists who part until the break of some proverbial dawn.
RK: Uh-Huh. Let's sidestep for a second and ask for your sense of the "writing scene" over there?? (is there a "scene"?? is it like Brooklyn at all??   Seattle ???)
GB: Obviously you're going to have to be a bit more specific. There are a lot of writers living in Cambodia and the region. Most prolific are those who are reporters. English-language papers are the most objective source of news and thus very valued in society by both expats and Cambodians alike. Most of the writers are native-English speakers. Outside of journalism, there are some creative writers, poets and otherwise, but not many. Expat writers are relatively tame in nature and most of the people who live out there are not writing as their primary activity–it's more of a hobby or passion behind their job or primary purpose. I met a lot of writers. Not many were conceptually engaging, at least for me. For Cambodians, you have to keep in mind how horrible the A) education system, B) publication system, and C) culture of reading are at this moment. The most creative content, including poems, gets shared through Facebook. Most folks know the traditional poetry of the Khmer language, which they learn in high school, but many don't look at writing outside of that form as "poetry." So the situation could be compared to pre-Western Modernism in a lot of ways. But all of that's changing. You can look up Nou Hach, the literary journal and association based in Phnom Penh, and see a lot of innovative writers of both poetry and prose who are breaking down barriers, especially when it comes to translation. You can also look up Chheangly Yeng and Sovachana Pou, two young poets who are doing lots of good things down there. If you wind up down there, check out Java Cafe (and the associated OurCityFestival), and Sa Sa Bassac in the White Building. Those are probably the biggest centers for creative literary engagement at the moment.
RK: Tell us about the food (and your experiences therewith. and on a related note: how are the toilets??)???
GB: Tarantula was hard. And by hard I mean soft. And tasted like dirty socks. At least I imagine how dirty socks taste. Rauan, you'd probably love to bite into a tender, fried ground tarantula, wouldn't you? Fortunately I don't think I got any with egg sacs. The legs are tolerable. Have you ever heard of "balut"? Look it up on Wikipedia. "Baby Duck Egg" or Bong Thea Gon in Khmer is actually quite delicious. You're literally eating a duck fetus, but don't worry, you're not looking at it, and it's spiced with chilly, lime, pepper, salt. I kind of miss them, actually. Food in general, in Cambodia, is less diverse to the tongue as places like Thailand and Malaysia, but the food is great. And there's no dairy, and there's a lot of rice, and, well, vegetarians should just stay away. I've never eaten so many beef hearts in my life. Other things I ate: crocodile, chicken brain, pork brain, and prahok (fermented fish). Things I did not eat: rat. I would never harm one of your fellow crumb-scramblers, Rauan. Never.
RK: How did feel returning to the Western culture?? (to the great U.S. of A.)
GB: The first thing I noticed was the space. And the distance between everything. And the roads, which are not filled with loud, buzzing motos, but huge, sleek things–automobiles. Cars, trucks, and SUVs, which do exist in 'Bodia, but are minimal comparatively. Also, at least in Seattle, the air is a lot cleaner, so that felt weird. I missed having the smells of waste and barbeque and exhaust around every corner. I think I'm not at a stage where I enjoy the clean air again. Also, Americans are crazy, but you of all people know that, right Rauan, Rat King? To be honest, I can't wait to go back. It's a kingdom of images, but the images never feel as spectacle as they do here. That degree of feeling displaced by the system here is countered there by a much more visceral landscape. Even though the systems exist, that zombified elitist culture hasn't fully taken root. It's probably only a matter of time though.
*****
you can find the above images (with audio) over at my NewHive page
and you can find Greg Bem here and here
*****
*****
*****
Epilogue: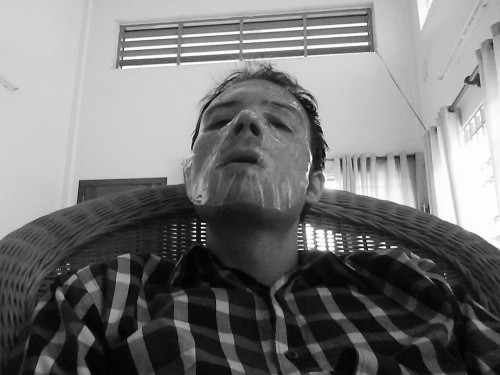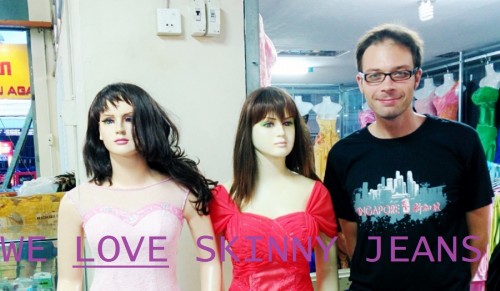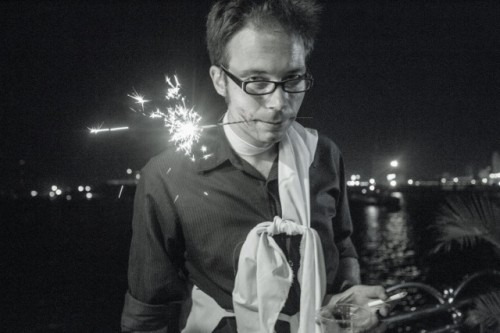 *****
These last three pics all courtesy of Zoosk.com
(and, yes, Greg Bem is available)
One Comment
September 3rd, 2014 / 11:27 pm jereme_dean—

hell yeah, i love the cambodian people.