cambodia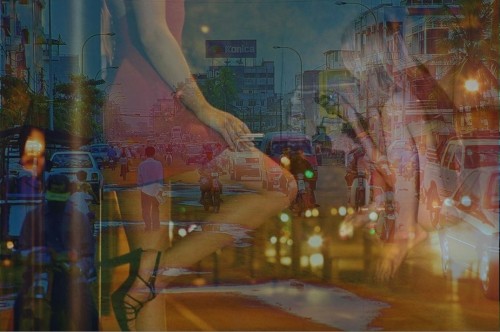 Rauan: Why did you come back ???
Greg: I won't have an answer to that question that I'll like, at least not until I find some stability back here. Cambodia's beautiful, warm, welcoming, collective, community-driven, adventurous, and so on. There are many magnets of ideas pulling you to stay, and you meet so many people who have stayed and after talking to them and hearing their story, you know, it makes sense. "Why go back to THAT?!" they say, referencing that capitalist hyper-consumerist society they once knew. One truthful reason I pulled away from the Kingdom of Wonder was to feel that reverse culture shock everybody talks about. That's the selfish end. I also wanted to graduate from UW in person rather than digitally (we need to harness our tangible humanity when we can, no?), and I wanted to see friends and family, both in Maine and in Seattle, who I missed dearly. And Ethiopian food. There's always that.
RK: You told me, in person, that it's a great place for Westerners to visit. And then you mentioned Sex, Drugs and Food. So, let's start with Sex. Can you please tell us about the sex culture and your personal experiences therewith?? (plz be as thorough as you can. gay/straight/trans.        animals??)
GB: There are a lot of stereotypes about Cambodia–Phnom Penh in particular–born from the even wilder situation in the '90s. Certain things, like laws, for example, have been created to narrow down the dirtiest, nastiest side of the wild, but you can still find the wild in all the dark recesses. I found myself following in the shadow of Burroughs and Bowles and other brutal, masculine READ MORE >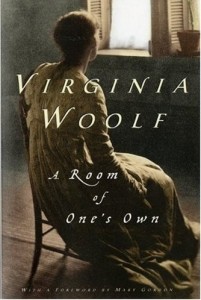 In 1929, Virginia Woolf rallied that women need a room of their own, not just to be a writer but to be free. Free here is used loosely. Freedom has more to do with creativity and empowerment, which may ultimately be what "freedom" means. I just want to differentiate between "freedom" in the constitutive or religious or new age definitions and what I mean.
I first read Woolf when I was eighteen or nineteen. In the most cliché ways, she totally rocked my world. Back then, I was some suffering, struggling poet—and a very bad poet too! Since then, I make it a point to teach her to my first years, hoping she'd inspire them to think critically, in the same ways she's inspired me. And she did inspire me: I believed her. I believed I needed a room of my own to write, to be a good writer.
But driving through the Cambodian countryside—countryside here being a very poor translation. Here's the problem with language, yeah? I say countryside to many Westerners,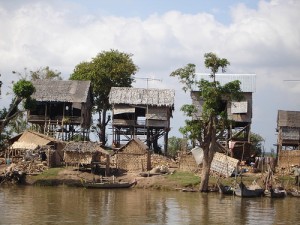 and they (WE) think of pastoral cowfields or quaint little bed & breakfasts—I'm reminded of Woolf and her call for a room. See: the houses in Cambodia sit on stilts (which is utterly irrelevant to my point, more of a cool observation) and they don't have any doors, or rather, if they do have doors, they're never closed. Driving by, anyone can see straight through the houses, which are more like shacks. They're small, no bigger than my two bedroom apartment, and there aren't even walls to differentiate personal, individualized space.