Justin Taylor
Friendly Fire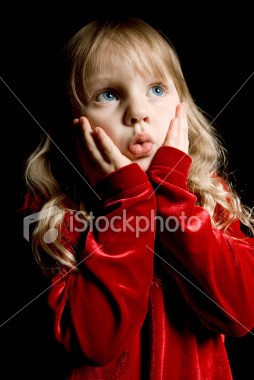 Dear Stephen,
I actually started writing this as a private email to you, but then I thought that posting about it would be more in the spirit of the Rumpus, and that the resulting conversation might be a useful one–more useful than if it was just you and me emailing. So here goes.
Why do so many posts on The Rumpus start from the premise that the author is somehow incapable or a weakling? I feel like I see examples of this all the time, but looking at the frontpage right now, there's the Angela Stubbs article on Gina Frangello (second sentence: "She's [the] kind of person you meet and you know seconds after meeting them, they're capable of things you'd never be able to accomplish.") and then the newest installment of Sari Botton's Conversations with Writers Braver than Me, which I'm sorry, is about as terrible a name for a column as I can imagine–which is a shame, since it's a good column. Oh and there was the Steve Almond's "One Over Forty," which was, actually, in some limited but real sense brave, and yet insisted on assuming the posture of a whipped puppy, even though the only one doing the whipping was Almond himself. Other examples abound, if anyone wants to go dig them out. I guess what I am asking is, have other people noticed this trend? And what is the deal with it? Does anyone have any ideas?
Unsurprisingly, I have an idea–and it's that the Rumpus just happens to be where I've noticed something that is much larger: part of a general trend in contemporary indy- and small-press lit-land that insists on modesty to the point of self-abasement, encourages people to get awestruck at the drop of a hat, and rewards the expression of self-doubt rather than self-confidence. I think it's related to the question Blake posed the other day, about why writers obsess in public over their rejections in a way that they never would (and, crucially, would never be allowed to) over their successes. In the case of both the above-quoted Stubbs sentence and the Botton column title, the attempt seems to be to pay a compliment to the subject of the piece, but the actual effect is to deflect positive attention from the  subject (Frangello; Gould) and back onto the writer of the piece in the form of negative attention. In both cases, the reader has been put on notice that the author may not be equal to her chosen subject-matter.
It has not escaped my attention that both these examples are of women writing about other women. I keep trying to figure out how gender and gender-role-enforcement might play into this, but it's a little bit more than I'm prepared to take on right now, other than to say that in American culture women are consistently forced to adopt or rewarded for adopting an aww-shucks posture in relation to the people and things that they would champion. This is a tendency which ought to be resisted with main force. Last thoughts: There's no honor in being called brave by a self-professed coward. If your goal is to tell somebody "you are awesome," try not to follow it right away with "and I am shit."
Tags: The Rumpus
72 Comments