Amy McDaniel
Internet Depersonalization Goes Both Ways

It has taken me a long time to write this, even though I've known the whole time what I wanted to say. But there is a story, and there is the reason I want to tell the story, and it is hard to figure out how to make the second one, the reason, count more, both for me and for whoever reads this.
Also, the story involves someone whom people know. Someone I've met once, but who I have something like 75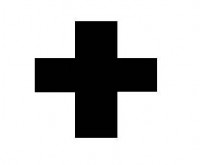 facebook friends in common with. By comparison, my best friend of 25 years and I share only 53 mutual friends. So, there's this question of whether to say who the someone is. This goes back to the earlier point–it isn't important who, in terms of why I want to tell this story. I'm not telling this story to call someone out. So, don't say who it is, right? But then what if people think it is someone who it isn't, and have resulting feelings about the wrong person? Maybe I should turn comments off? But I don't want to turn comments off. Not yet. I would like there to be a discussion about what I'm trying to say, but not about who I am talking about. So, please, don't try to guess; if you do I'll flag the comment for Blake to delete.
So. Mean Week 2009 was less than a week into when I started writing for HTMLGiant. I hadn't read it super regularly, and I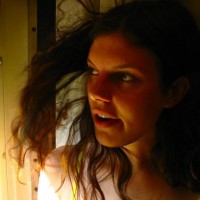 wasn't sure what Mean Week was supposed to be, and I did it really wrong and felt really bad feelings. The worst feeling I had came from a horrible, virulently misogynist, hateful, anonymous comment in the form of a beyond-degrading epithet directed toward me. Anonymous meaning the person identified himself by his first name but there was no link attached or anything indicating who the person really was. (See why I am reluctant even NOT to say who it is? By this unspecific description, you might think you know who it is. Like, Jereme Dean uses his first name with no link, and if you didn't know that I've never met Jereme even once, you could think it is him. But it is not. To my knowledge Jereme is not hateful even if he disagrees with people a lot.)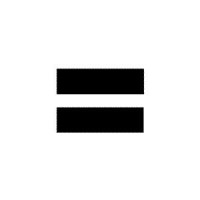 Whatever Mean Week is, this comment was beyond. It isn't called Hate Week.
Again, this was early in my tenure here. I didn't know the game. I don't have a thick skin. I've always been called sensitive, as if it is a bad thing, and certainly there is this idea that I shouldn't let things like this get to me, not on the internet, not on HTMLG, certainly not on Mean Week. I disagree. Sure, it may have negative effects on me, but I think it is dangerous to disregard hatefulness. This is why I am telling the story.
Of course, though it affected me and made me cry, I had to somehow get past it, and the way I did this (I thought) was to reason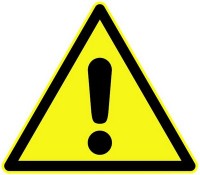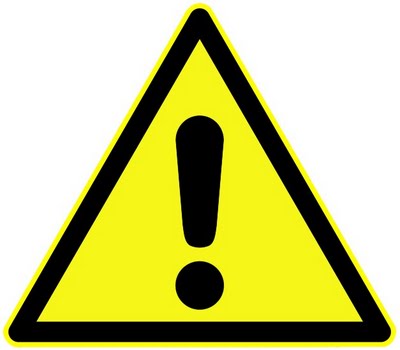 that the person didn't know me, and didn't really think of me as a person. Like, in response to another nasty comment directed toward me by someone else, Blake commented (for which I thank him), "would you say this to her face?" This made me feel better about both commenters. They just see my name and don't really think about that name being attached to a real person with real feelings. They couldn't.
I still think that's true. But here's the twist: Six months later, I met the person who made the hate comment, and, apologetically, he identified himself as the commenter, and said it wasn't really about me, or something, and he was sorry.
I didn't remember the anonymous first name by that time, until he repeated exactly what he'd said. But there's a catch: he didn't know I didn't remember. On some level, I wish he hadn't reminded me of it. After we spoke, I felt awful. For days. Worse than I'd felt when I read the comment.
Why? I will tell you why. It's because I hadn't thought of him as a person, either, when he made the comment. I didn't truly feel on a gut level that an actual person was saying this actually hateful thing to me for no reason. A person with friends who are also my friends, who maybe writes things I would like, who has other nice qualities and isn't usually so hateful. I was upset by the original comment, but it was much worse to find out for sure that the sayer was real. So, it goes both ways. When he met me, I became real, and he probably did feel some real remorse.
At the same moment, he became real to me, and that's what hurt me, too. So it hit me hard when he repeated the epithet aloud, even though it was couched in apology.
It goes both ways. This scares me, somehow. Because I don't want to develop a thick skin. Even my actual dermis is thin, soft, highly reactive. This causes problems, sure, like redness and burning, but at the risk of sounding pretty squishy, I don't want different skin: I trust it, and trust that the burning is saying, beware.
I don't feel totally safe in this world. I don't think the internet is safe. Walls can come down. In this instance, I didn't feel any threat beyond the emotional/psychological, but again, this is about more than this instance. I need to not depersonalize commenters. If I go around thinking they are bots who have no volition, then I put my guard down, as if the person couldn't act on the same hate that led them to say what they said, and this unguardedness could put me at risk, emotionally, psychologically, physically. Maybe it's a joke, and in this case I guess it was somehow meant to be one. Perhaps this person even felt something entirely different than internet personalization: perhaps he felt like he knew me (a feeling that social networking and blogging can infer falsely), and figured I would somehow know him and know that it wasn't meant as hate.
But other times, it is no joke. I'm not trying to sound alarmist; in some ways I'm expressing an intellectual interest, a finding, as I've never heard this talked about, that we un-anonymous contributors might also shield ourselves (flimsily) by not thinking of the anonymous commenters as real. They wouldn't say it to our faces, and we don't really hear it when it's not to our face, either. Maybe that's a good thing. It might have been in this case if I'd never met the commenter. But I did meet him, and it frightened me that I hadn't truly realized he was a person. So, beware, all of you. [Insert dramatic music. But really. Beware.]
Tags: anonymous commenting
91 Comments