HTMLGIANT / Amy McDaniel
Amy McDaniel
And it's time for HTMLGiant senior superlatives. Nominate the contributors and commenters who you think should graduate with the honor of Best Hair and Most Likely to Succeed in the comments.
Random
/
3 Comments
October 24th, 2014 / 10:05 am
Amy McDaniel
Within minutes of pre-ordering How To Catch a Coyote  by Christy Crutchfield, I was handed an ARC by its publisher, Adam Robinson. I began reading it in a dentist chair (which is definitely a kind of bath, hence the category label on this post) and finished reading it a day later, at the expense of all other work, so absorbed was I in this multivalent narrative of many years in the life of a very difficult family. Sharp cuts in chronology and a kind of chill resistance to poignancy and emotiveness distinguish the novel from the many that expect our empathy or identification as a matter of course instead of asking, as this book does, whether we can possibly empathize or identify with these characters, and what that even means, and whether we even want to.
I was about to get a filling replaced because one fell out and left a hole with a sharp edge that trapped little bits of whatever I was eating no matter how much I tried to chew on the left side only. This turned out to be a great place to start reading How To Catch a Coyote because it is full of teeth and traps.
When I typed multivalent narrative above, which was an edit of the hackneyed layered narrative, what I hoped I meant was from many angles since the book shifts among second and then mostly close third-person POV, but close to all different characters. It turns out I meant nothing of the sort, since multivalent actually means having or susceptible to many applications, interpretations, meanings, or values. This is much more to the point. The POV, the dips and skips of chronology, and other formal devices that you'll see for yourself are not, IMO, the thing this novel is, though they certainly incandesce around and expertly minister to the thing that this novel is. The thing that this novel is is, is the susceptibility of it, of us, of the characters in the face of not knowing for sure.
No spoilers! I want to wait until you've read it to talk about it more. This novel is very very topical, and it will be topical forever or at least as long as there are fathers and daughters, and mothers and daughters, and fathers and sons, and mothers and sons, and–most crucially, I would hazard, but we can talk about it more–brothers and sisters (bcc: Ronan Farrow or does that give too much away?).
Pre-order this book so we can all talk about it a lot. I think it would be a really good book to talk about with college students, and I think it would be a really good book club book, too. Adam and I discovered that we had diverging takes on a single sentence, is how much there is to talk about in this book. I can't wait until all of you read it!
Bath
/
4 Comments
June 13th, 2014 / 8:00 am
Amy McDaniel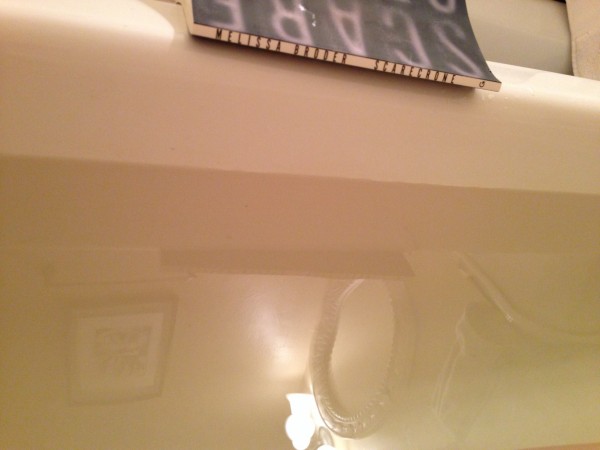 I read Scarecrone by Melissa Broder in the bath. Originally, I bought every copy of Scarecrone from Adam Robinson but then I sold them all back to him for the same price, except one, which I kept. That is the copy of Scarecrone I read in the bath.
I had a notebook and pen by the bath because I knew it would be an experience that I would want to express something about, even though I'm uneasy with experiences and expression.
Earlier, I'd read an interview of Melissa Broder by Shane Jones in The Believer about food and food rituals. The interview answers are very honest and detailed. I became upset as I read it because it put me in touch with a kind of radical normalcy in my thoughts and behaviors around food and my body. I began to wonder, as I've wondered before, if that normalcy has to do with how many hours & hours I spent in the bathtub as a child and teen, around my own naked body but not confronted with it. As a child and teen, in the bathtub, I usually either read, in which case I saw my headless naked body in the lower periphery, or I did things to make my body feel or do things, in which case I guess I closed my eyes or saw my body through unusual filters.
(I don't know how to describe any of this in non-dualist ways, especially from the bath point of view since–unlike in the mirror where you see everything or mostly your face– in the bath you see your body but not your head where your brain is, so that the body really seems like something apart.)
I thought about how I have no discipline about food–no habits–but I do have a modicum of self-control. A lot of the interview was about bingeing, which I've never done, and which must require even more discipline than purging or limiting food. Bingeing must require a kind of vision, or drive, that will only work via an extreme amount of discipline that I'll never have.
I thought about how uninterested in purity I am, especially when it comes to food and the body, which is part of what upset me about the interview. I have been slow to read Scarecrone in part because it seems pure and honest, and I am uncomfortable with purity and not very honest. Part of that dishonesty has probably led me throughout my life to deny the existence of any bad feelings about my body. Shame itself is so pure, or at least it's predicated on the desire for purity. I am not honest about shame I might feel, or ways that I might wish I were pure or that something in the world were pure.
Still, I wanted to read Scarecrone in the bath. I thought something would happen to me if I did because I read reviews that said it is a book of spells, and I am most vulnerable to spells in the bath. I ran the water and realized it was much too hot. For the spell to work, I thought, maybe it would be better to sit naked on the cold toilet seat beside the bath but not get in, and read Scarecrone like that. Or maybe for it to work I should light candles and put them around the bath.
Bath
/
2 Comments
April 10th, 2014 / 9:00 am
Amy McDaniel
We began with no fanfare: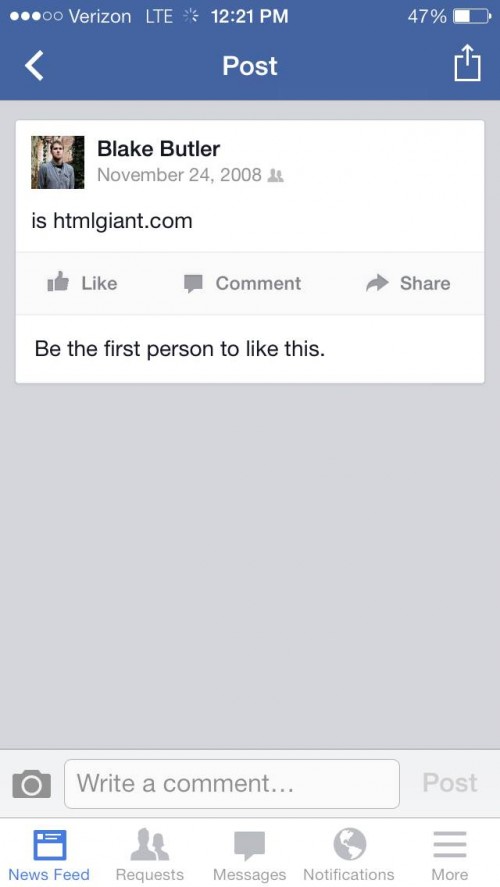 We found our way: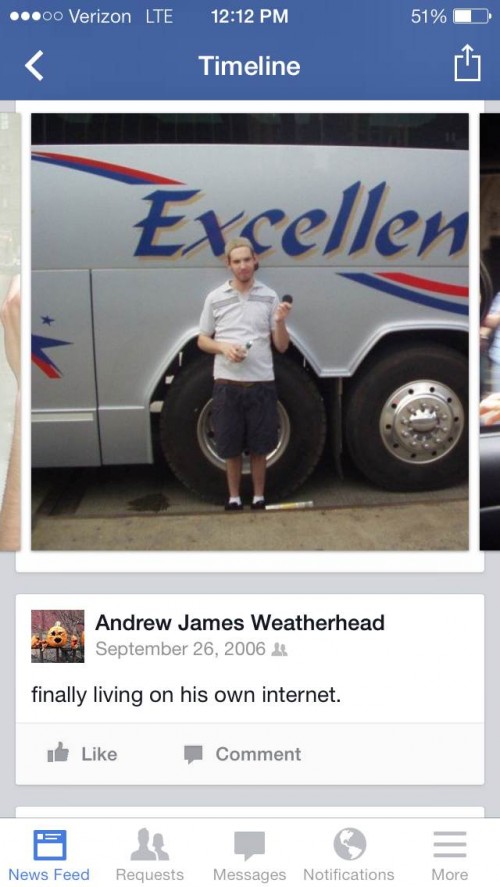 We made promises we couldn't keep: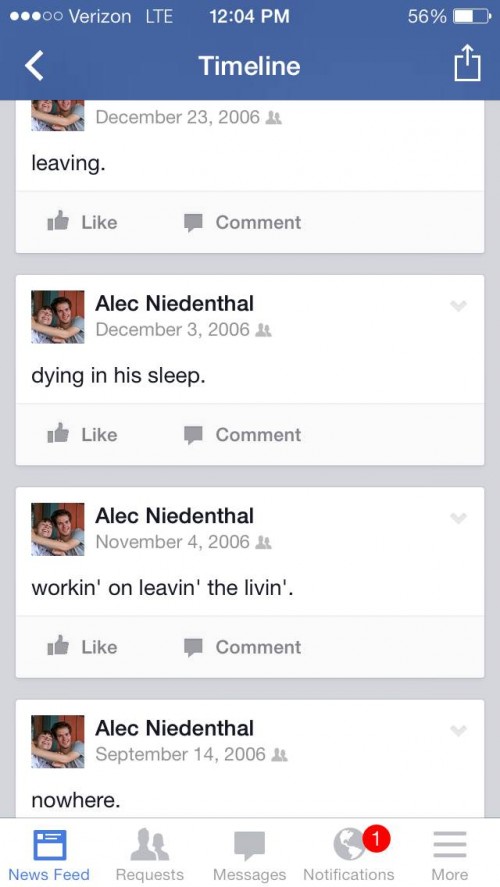 We joined in: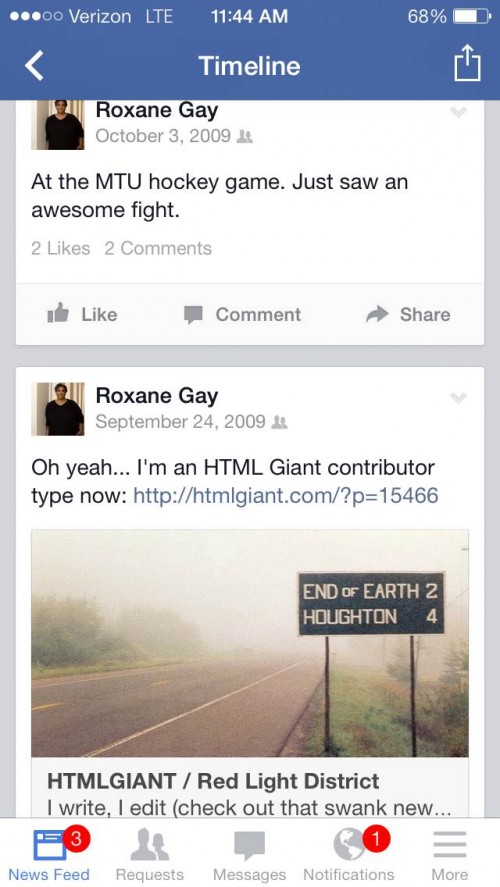 We thought things over: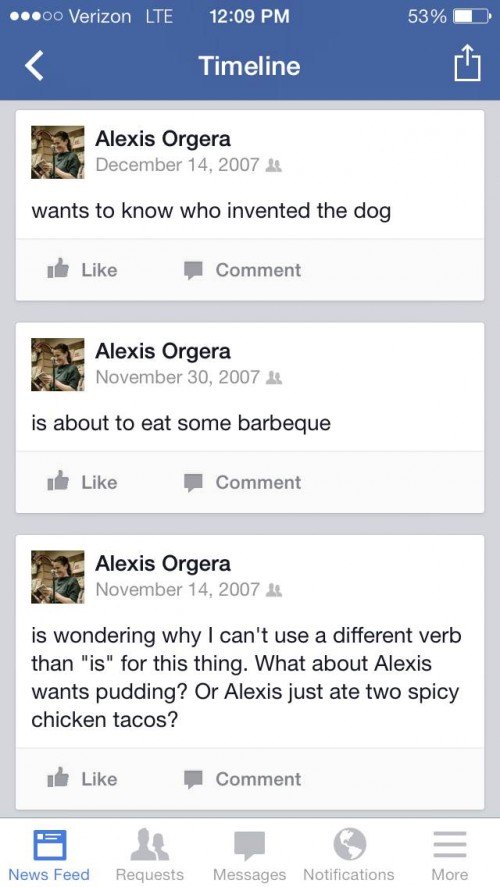 We were honest with ourselves: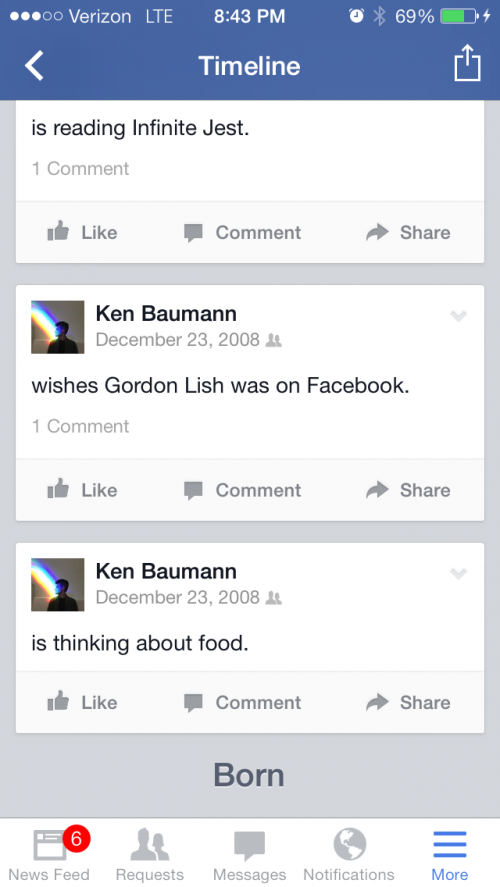 We stood corrected: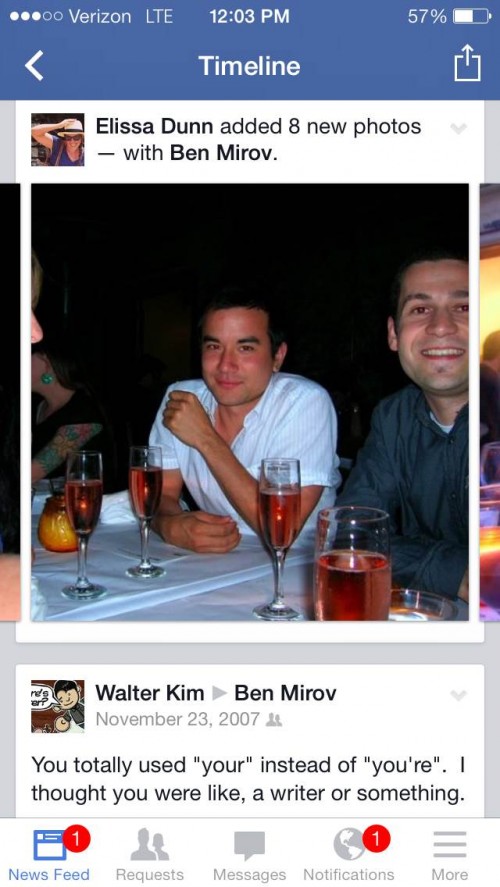 We anticipated a trend: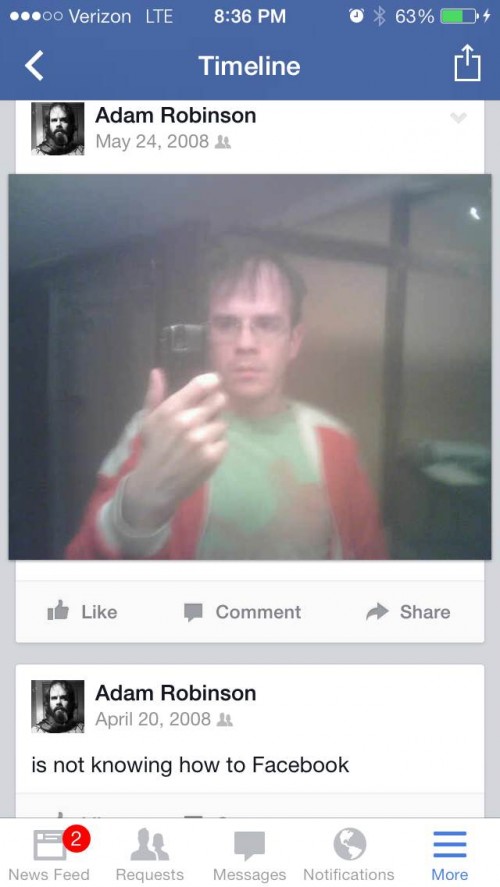 Random
/
19 Comments
February 13th, 2014 / 2:34 pm
Amy McDaniel
Today, my new press, 421 Atlanta, releases Daniel Beauregard's debut chapbook, Before You Were Born. First things first: you can order it here, or here if you want to get a great deal on both it and Publishing Genius's newest chapbook release, The Kids I Teach by Andrew Weatherhead and Mallory Whitten. Speaking of Publishing Genius, I thought I'd take a page from PGP man (& BYWB designer) Adam Robinson's playbook and post a quick but savory Q&A with my author so that HTMLGiant readers can get to know him a little better! It was really interesting to think about Daniel's poetry as an interviewer instead of as a publisher, and I was very excited to see his thoughtful and candid answers to my questions. And here they are!
How did dreams, objects, and found texts interplay with your process in writing the poems in your new chapbook?
Dreams played a very large role in writing the poems found in "Before You Were Born." In a way I feel many of the poems were dictated to me through my subconscious—at times I woke in the middle of the night after a dream and the dream became the poem. Other times, things came more sporadically, a line at a time. When I added the lines together they made sense. Or they didn't. I have a dry erase board next to my bed and if something comes in those hours between waking and dreaming that is important to me, I straggle out of bed and write it down usually without turning on the light. Then I go back to bed or, if the lines keep coming, I'll turn the light on. Objects played a large role in writing the poems as well. I was obsessed with the way things can be continuously broken down then built into something new. Like an atom bomb or a pulsar. I didn't rely on found text in these poems as much as I have in my more recent work. However, there are a lot of bits and pieces I've picked up along the way that have wedged their way into the poems—conversations, arguments, emails.
And how about The Simpsons?
The Simpsons is always somewhere inside me D'oh. There aren't many references to the show in "Before You Were Born" but I did steal a line from Superintendent Chalmers. It's from a scene when Chalmers and Principal Skinner are walking in the parking lot and Chalmers shows Skinner his new car. Skinner says: "It gets me to from A to B—and on weekends, point C." I do have several other poems that reference the show though.
There's something about the poems in Before You Were Born that seems, not personal exactly, but private. How do you think about audience and the reader?
There is something that's a little private in those poems because, in a way, it's asking the reader to take a step into my mind—to see the things that I obsess over; the things I rant about. Tiny particles. Dust being bits of skin. Swamp lights and the souls of dead children. I don't like to think about the audience and the reader too much. I like the idea of the reader looking into a glass house. You can throw whatever you want at it but the house will stand or melt into something else, all the while a part of me will remain. These poems are an exercise in understanding myself—they are very much selfish.
What are you working on now?
Lately I've been interested in how caves can be used as a larger metaphor for language. I haven't thought too much about it yet but I've begun studying caves via various texts and hopefully over the next few months I can visit some caves myself. I'm interested in how life can thrive in the depths of these caves without any sunlight—bacteria, viruses, extremophiles—not exactly sure where it will go but I'll continue playing with the idea of desiccation, dissolution and creation. I've also got another project titled "HELLO MY MEAT" that I finished recently. It's a series of loose sonnets created from words and phrases found in various anatomy texts, letters from sea, captain's logs, butcher manuals and sea diaries from the early 1900s.
Author Spotlight
/
1 Comment
January 10th, 2014 / 2:01 pm
Amy McDaniel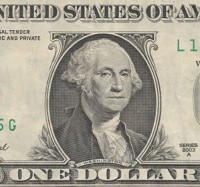 George Washington once said, "There is nothing which can better deserve your patronage, than the promotion of science and literature." Over at the Publishing Genius 2.0 Kickstarter, you can patronize both science AND literature by helping Adam Robinson publish 5 works of literature in 2014. That man has publishing down to a science! Once you contribute, you can enter for a chance for me to double your reward by commenting here. Or right here is fine, too; I'll check both. Do it for science! Do it because George Washington said so during history! Speaking of history, here's one of Publishing Genius Press itself. And if you like that dose of amiable reality about the mighty effort and unsurpassed talent it takes to build an independent press empire, you'll be thrilled to hear that any Kickstarter donation of $25 or more gets you Adam's e-book, Our Primary Focus, a history-in-interviews of innovations in the book business. SO hurry hurry and dig out as many pocket Washingtons as you can find and patronize PGP!
Random
/
1 Comment
September 10th, 2013 / 3:56 pm
Amy McDaniel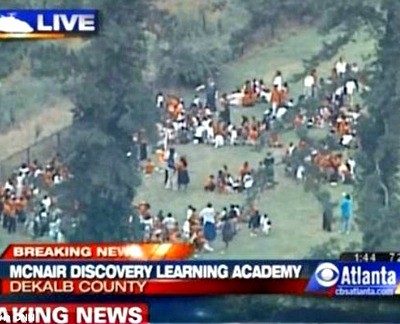 You have not come to something that can be touched, a blazing fire, and darkness, and gloom, and a tempest, and the sound of a trumpet, and a voice whose words made the hearers beg that not another word be spoken to them. (For the could not endure the order that was given, "If even an animal touches the mountain, it shall be stoned to death.") Indeed, so terrifying was the sight that Moses said, "I tremble with fear.") But you have come to Mount Zion and to the city of the living God, the heavenly Jerusalem, and to innumerable angels in festal gathering, and to the assembly of the firstborn who are enrolled in heaven, and to God the judge of all, and to the spirits of the righteous made perfect, and to Jesus, the mediator of a new covenant, and to the sprinkled blood that speaks a better word than the blood of Abel. See that you do not refuse the one who is speaking; for if they did not escape when they refused the one who warned them on earth, how much less will we escape if we reject the one who warns from heaven! At that time his voice shook the earth; but now he has promised, "Yet once more I will shake not only the earth but also the heaven." This phrase, "Yet once more," indicates the removal of what is shaken–that is, created things–so that what cannot be shaken may remain. Therefore, since we are receiving a kingdom that cannot be shaken, let us give thanks, by which we offer God an acceptable worship with reverence and awe; for indeed our God is a consuming fire.

Hebrews 12:18-29
This was a week that shook.
In my immediate circle, the shaking began on Monday with news of a fatal car wreck, a suicide, and the death of a pet. All this amid photos circulating of all those sweet faces on all those dead bodies in Syria. The next day, down the street from my house, a man brought an automatic rifle and almost 500 rounds of ammunition into an elementary school. You might've heard. It is true that nobody was hurt. It is true that a brave and compassionate act likely saved many lives. It is also true that everybody was hurt. Children, teachers, parents. It is also true that many lives are, for now at least, wrecked. That kind of intrusion is crippling (and other students, in other nearby schools that were put on lockdown, understandably believed their own schools had been invaded). Antoinette Tuff's courage should doubtless be cause for praise. It should relieve us that her breathtaking kindness exists in this world. Still, we tremble.
I heard the scripture quoted above at church this morning. It's filed in the bulletin under "Lesson." Not for anything could I tell you what the lesson is, but I'm pretty sure this week taught it to me. There's a lot in those eleven verses. There is a mountain no beast can touch. There is blood that speaks a word that's better than the word spoken by the blood of a man who was killed by his brother. What does better mean in that context; what is the word spoken by blood. The opening is especially uncanny in its long list of everything that is not, but that, seemingly, was, given that the last item, the voice, had hearers who responded. And then just when it seems all tidied up at the end with the comparatively bland phrase "an acceptable worship with reverence and awe," we're suddenly back in the fire.
Power Quote
/
2 Comments
August 25th, 2013 / 2:22 pm
Amy McDaniel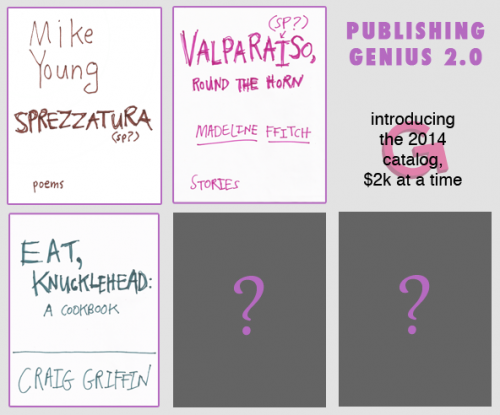 Publishing Genius Press needs no introduction here. We are always loving and writing about PGP books, from "modern classics" like Easter Rabbit by Joe Young and Pee On Water by Rachel B. Glaser, all the way to "instant classics" like Night Moves by Stephanie Barber and Fun Camp by Gabe Durham. PGP is like the utility infielder of small-press literature: it can play any position (genre) reliably and look good while doing it (design). Except with also hitting lots of home runs, home runs with titles like Light Boxes and Meat Heart, if home runs had titles, which in this metaphor they do.
Nor does PGP company man Adam Robinson need an introduction. He writes for here. Here at HTMLGiant, we are always loving his body.
Ho-oh-ho but have you heard about his awesome Kickstarter called "Publishing Genius 2.o?" And have you seen the viral Mr. Rogers-style video of Adam wearing a dashiki? And did you hear they (he? we?) shot over halfway to the $10,000 goal in less than a week because people love PGP and want it to live as long as we both shall live? AND AND AND at every $2000 benchmark, Adam will reveal one of the 5 books that will be released in 2014.
AND DID YOU KNOW THERE WILL BE A CONTEST RIGHT HERE RIGHT NOW because we love contests and giveaways at HTMLGiant, so much so that there's already been one today!
Here's how this will go: YOU GIVE MONEY to the Kickstarter because of how much you want Publishing Genius to thrive as it launches into its "2.0" stage, or for whatever reason. THEN MAKE A COMMENT HERE indicating that you've done so. Then, when the Kickstarter is 24 hours from being over (Sep 10 @ 7:47 pm), I will draw a name from the list of (contributing) commenters (I can easily verify whether you really gave up the dough. I have Adam on speed dial), AND (if you win) I WILL DOUBLE-MINT YOUR REWARD PRIZE. Meaning, whatever level you gave at, I personally will double so you get double-mint the reward (or its equivalent). I will even round up.
So, for example, if you give $60 for an E-Book Subscription (hey, smart choice!), I will contribute enough to bump you up to $125 level where you will have your choice of those rewards (pending availability). OR, if you give $1, for thanks and your name listed, I will contribute another buck and your name will be listed TWICE and you will be thanked doubly in Adam's heart, once in each ventricle.
Official rules here.
GET GIVING. Don't forget to comment here!
Random
/
18 Comments
August 19th, 2013 / 6:22 pm
Amy McDaniel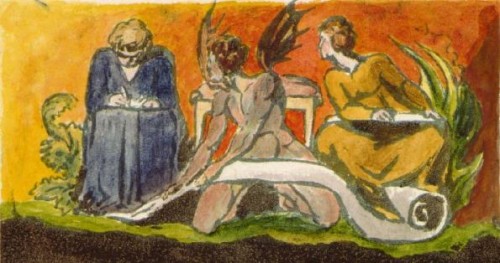 I think a lot about television and the destruction of the moral universe. Once, I tweeted, "A whole moral universe can be created in the span of a movie, whereas television has room to prove that no universe is strictly moral." I was thinking about punishment and permission. As with any expressive form, of course a television show has creators, akin to gods. Matthew Weiner as the ghost in the machine (I'm misusing the idiom, but I think it works). The trick is whether the writers/show-runner/whoever apply consistent moral principles of punishment and permission to the fates met by the characters.
Today, Joyce Carol Oates tweeted, "Please disclose whether the coldly reptilian wife of the 'majority whip' in House of Cards is eventually terribly punished."
I can only guess that Joyce Carol Oates will not continue to watch unless she knows the House of Cards universe is as strictly moral as the Scottish play to which it pays overly stylized (if I'm being nice), at times fatuous (if I'm not) homage. In a moral universe, a pretty young virtuous thing might be tragically victimized, but she's a kind of rapturous sacrifice, and her offenders get their comeuppance and presumably rot in hell, at least one of their own making.
When I looked up "moral universe" on Wikipedia, I saw what it (the god of Wikipedia) calls his "oft-quoted saying, 'if God does not exist, then everything is permitted.'" Permitted by whom, Fyodor? Still seems like there is a god there doing the permitting, since a secular nation can still have laws. Just a really permissive god, too distracted or checked out to enact discipline, like a Nancy Botwin or Al Bundy of a god.
When Gabe Durham and Ken Baumann unveiled plans for Boss Fight Books, I thought a lot about my favorite game as a child, Oregon Trail. The god of that game was real and Puritanical. The game rewarded good sense, a bent toward commerce, dignity, and steadfastness. Showing the wherewithal to notice and treat the early signs of dysentery in your 8-year-old son tended to garner you more than just a cure, it seemed also to promise friendlier Indians at the ferry crossing and a glut of bigger, slower game at the hunting range.
But suppose you killed more buffalo than you could carry, more than your share. Suppose that case of dysentery set in faster than you could catch it, and say that 8-year-old who you sort of weirdly named after your current 7th-grade crush went and died on you, and you were faced with a choice of whether to honor your dead or not, and you elected to bear immediately on without providing what the game called "a proper burial." That kind of waste, that kind of unchristian haste would meet with sudden and fearsome retribution from the hands of the Oregon Trail sovereign, and I'm talking much more than a broken axle or an ox wandered off. More like: "5 members of your party drowned." "Your wagon has turned around." "You lost: everyone in your wagon has died."
Random
/
3 Comments
June 27th, 2013 / 2:40 pm