Lily Hoang
Thief!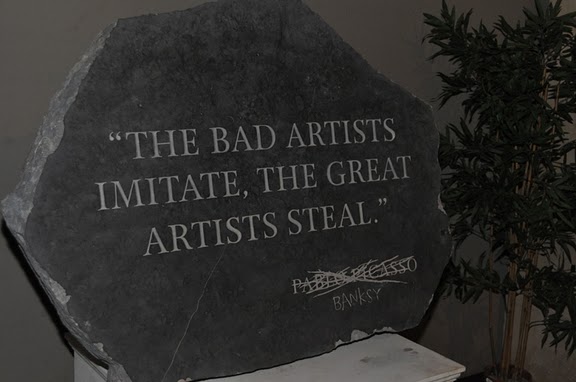 Alexandre Dumas said: The man of genius does not steal, he conquers.
And Robert Schumann said: Talent works, genius creates.
And Oscar Wilde said: Talent borrows; genius steals
And Pablo Picasso said: Bad artists copy. Good artists steal.
Or maybe Pablo Picasso said: The bad artists imitate, the great artists steal.
And Igor Stravinsky said: Lesser artists borrow, great artists steal.
And T.S. Eliot said: One of the surest tests is the way in which a poet borrows. Immature poets imitate; mature poets steal; bad poets deface what they take, and good poets make it into something better, or at least something different. The good poet welds his theft into a whole of feeling which is unique, utterly different than that from which it is torn; the bad poet throws it into something which has no cohesion. A good poet will usually borrow from authors remote in time, or alien in language, or diverse in interest.
96 Comments