Shane Jones
September 29th, 2008 / 10:50 am
Contests
Rose Metal Chapbook Contest Back For Third Year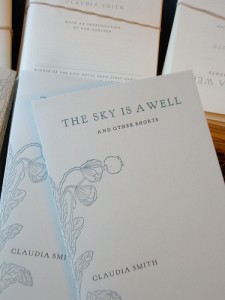 The Rose Metal Chapbook contest has announced it's third annual chapbook contest, beginning October 15th.
Having dipped into the realm of hybrid-fiction, and gained lots of notice from online writers (including Claudia Smith whose The Sky Is A Well and Other Shorts won the first year and helped launch Rose Metal into a little monster of a press) this year's contest aims to publish another writer of flash fiction or short-shorts or whatever you want to call your pieces under 1,000 words (non-fiction included).
Manuscripts should be 25-40 pages.  Check the website as the opening date approaches for more details.
Tags: chapbook contest, rose metal press