Judge: Aimee Nezhukumatathil
ToBS R2: 'lyric essays' vs. middle age white male self published sci fi novel pt 1 of 4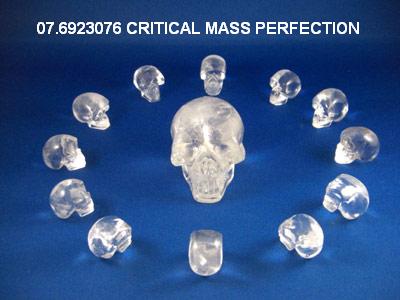 [matchup #47 in Tournament of Bookshit]
Thompa peered into the tinted windows of Captain Mnooble's hovercraft, which hummed in the hovercraft hovering-lot, just outside the Sunfleet Academy. His heart raced and he could feel his green blood pulse quicker through his four aortas. Was the Captain still inside, staring back at Thompa, wondering if he was good and blinka enough to succeed him as leader of The Walkers?
*
In more shallow waters, sea cucumbers can form dense populations. The strawberry sea cucumber (Squamocnus brevidentis) of New Zealand lives on rocky walls around the southern coast of the South Island where populations sometimes reach densities of 1,000 animals per square metre. For this reason, one such area in Fiordland is simply called the strawberry fields.
*
There is no gravity on Planet Aos. No one who has green blood can survive in that limnosphere of light.
*
Thompa wanted to change this.
*
Other animals who have not-red blood: cockroaches, sea cucumbers, lobsters, and of course, The Walkers.
*
The Walkers. The Walkers. The Walkers.
*
Thompa could not get that beautiful savage, Lisstoolp, out of his holographic dreams at night. He couldn't shake the image of her cool, blue skin and heaving triple-bosoms when she demonstrated her hunting prowess and survival skills during the Battle of the Walkers IV. He wondered how he could protect and rescue her from what would almost certainly be a lifetime of servitude under Captian Mnooble.
*
Sea cucumbers can be found in great numbers on the deep sea floor, where they often make up the majority of the animal biomass. At depths deeper than 5.5 mi (8.8 km), sea cucumbers comprise 90% of the total mass of the macrofauna. Sea cucumbers form large herds that move across the bathygraphic features of the ocean, hunting food. The body of some deep water holothurians is made of a tough gelatinous tissue with unique properties that makes the animals able to control their own buoyancy, making it possible for them to either live on the ocean floor or to actively swim or float over it in order to move to new locations, for instance Enypniastes eximia, Peniagone leander and Paelopatides confundens.
*
And in the glow of cheetle-larvae—there was a knock at Thompa's cabin door. It was Lisstoolp, wearing a silver chain-mail bikini top, custom-made to fit her triple-bosom. Her golden eyes studied him quizzically, and in one fell swoop she crumpled into his arms and wept. (Pt. 2 to be continued next month! But if you want a sneak preview at what happens next, send $5 via paypal or check to: The Nez Press, c/o My Basement Letterpress Studio, Fredonia, NY 14444)
– – –
WINNER: middle-age white male self published sci fi novel pt 1 of 4
Tags: aimee nezhukumatathil
5 Comments