Blake Butler
Win Kate Zambreno's O Fallen Angel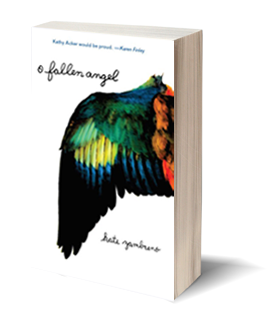 The wonderful Kate Zambreno has offered to give three copies of her book O Fallen Angel to HTMLGIANT readers. In our recent interview with her Kate said:
"I had these three characters haunting me—Maggie is in many ways a grotesque carciature of another character I had written before, Ruth in an unpublished novel Green Girl, a sort of postfeminist libertine who's also quite passive and tragic, sort of like if a Jean Rhys heroine was alive now or Clarice Lispector's Macabea."
As such, we'd like to hear about your inspirations, or stealings. Comment with a brief confession of something you've manipulated or stolen, language-wise or other. Kate will pick three winners sometime late Wednesday.
[Also, this week a new limited edition and only briefly available piece from Kate has been published by Legacy Pictures: I AM SHARON TATE.]
Tags: kate zambreno, o fallen angel
64 Comments