Matthew Simmons
The Western Sky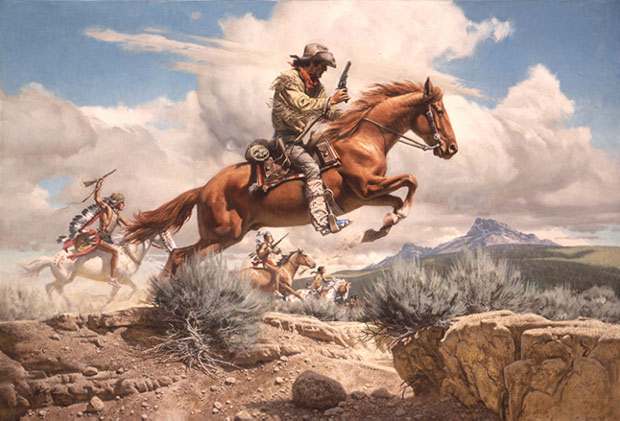 While we're on the subject of Rockstar Games, can I point out that there are moments in Red Dead Redemption where the skies are straight out of Frank Tenney Johnson, Paul Kane, or William Tylee Ranney?
Observe:

Playing the game, I observed even more striking moments of the landscape of the American West being digitally rendered in a way reminiscent of the painters of the American West. And I am certain this was neither accidental nor coincidental. I would wager real money someone at Rockstar spent time with these artists.
So here's a new layer to the "video games can't be art"/"of course video games can be art"* argument. Art from a mostly non-narrative** medium can influence a mostly narrative** medium. (A painter can influence a filmmaker. A musician can influence a novelist.) That influence is an element of the process of creating art. Isn't that happening here? Doesn't this argue for Red Dead Redemption artistic leanings?
_____
* I acknowledge that this particular debate likely is settled on the "of course…" side here among this blog's contributors and readership.
** Yes, yes. I know. I know. I know. I'm sorry. I needed to generalize a bit here.
Tags: painters of the american west, the sky
61 Comments