the sky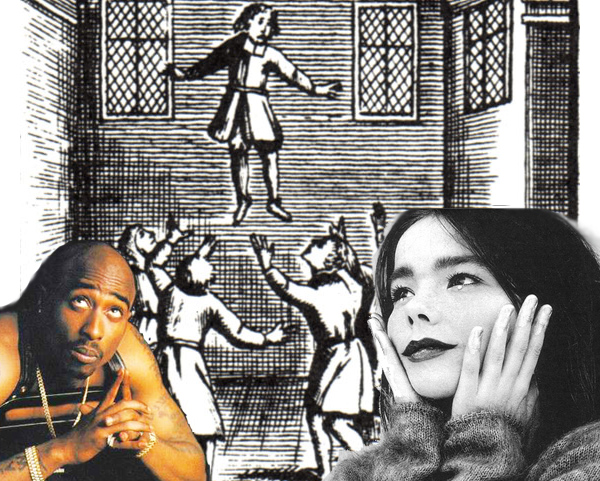 I am interested in the concept of fandom. Do you have a "fan" kind of relationship with the things you love? I feel like I have a very fan kind of relationship with the things I like, even if the people who make them are "nobodies" to society. I am a fan of random people, people who make beautiful things, people that have what I call the 6th sense—which is a special kind of perception, a special way of seeing or knowing. For example, Bhanu Kapil. I have a list of suspected "aliens"—passionate people that possess certain qualities. Bhanu is on it. Eileen Myles is on it too—I could listen to her talk all day because it's always like wandering through a very fascinating and specific brain. I guess I don't understand casual people—people that get enough sleep, people that are regular (as in consistent), people that find it easy to make new friends….
The epic poem that I wrote recently was about trying to find the lost aliens of planet earth, crisscrossing the country on foot in search of the other alien beings. Actually, most of the poem is about obsessively trying to escape through a crack in the sky until I am told by Tupac, who lives in the kingdom in the sky, that I should not try to ascend but should focus on my world—on "this worldliness." That's when I start trying to find the lost ones. I chose Tupac because my brothers and I were such big fans as children, and still to this day I think of him as a dynamic figure—tough and sensitive with radical and intellectual tendencies. So Tupac tells me I've got it all wrong. He encourages me to redirect my vision. I listened. I stumble upon a mysterious post office in Wyoming that has rows and rows of open postal boxes and I leave letters in the mailboxes knowing that the lost aliens of planet earth are the ones who will reply. We find each other and sing a note real loud and blast all of the beings that are ready to make the new world into the sky. As I am ascending Bjork is below me wearing a big dress while looking at me with tears in her eyes because she is so moved (I was a very big fan of Bjork growing up). One by one, we cross over into a crack that opens in the sky.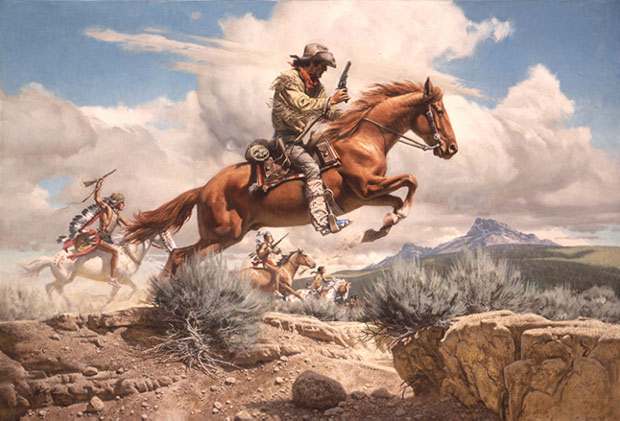 While we're on the subject of Rockstar Games, can I point out that there are moments in Red Dead Redemption where the skies are straight out of Frank Tenney Johnson, Paul Kane, or William Tylee Ranney?
Observe: READ MORE >