December 4th, 2012 / 2:18 pm
Events
Lily Hoang
AAWW Publishing Conference
Guess what: Being Asian American is not a pre-requisite. Being a writer does.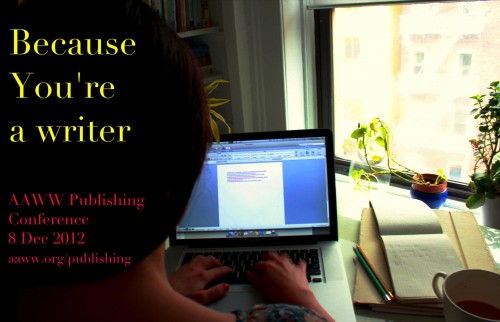 Saturday, December 8th, 2012 from 12PM-6PM
@ Daruma Asset Management
80 West 40th Street, 9th Fl., NY NY 10018
Tickets for sale online!
You're a writer. We know it. You know it.
We also know that sometimes the hardest part isn't getting your ideas down on paper, but getting your manuscript out of the slush pile. It's hard to know where to start, especially if you've got a full-time job or are raising a kid. Enroll in the Asian American Writers' Workshop's first annual publishing conference and meet veteran agents and editors and publishers from Farrar Straus Giroux, Little Brown Publishing, The New York Times, Grantland, Paris Review, and Vogue magazine. They'll share their trade secrets to get you on your way from solitary writer to bestselling author. Open to writers of all ages, races, and genres!
http://www.aaww.org/publishing
Tags: Something to do if you live in NYC