October 26th, 2011 / 11:59 am
Events
Lily Hoang
Page Turner Festival: GO!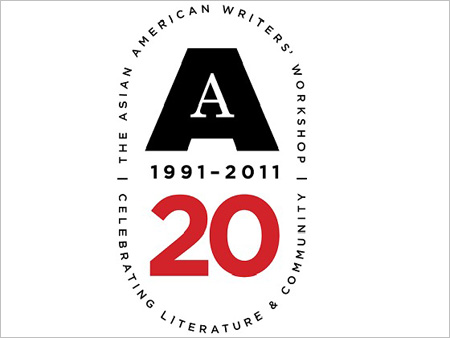 PAGE TURNER FESTIVAL
http://pageturnerfest.org/#festival
SATURDAY, OCTOBER 29, 2011, 11AM-7PM
POWERHOUSE ARENA, 37 MAIN STREET, BROOKLYN
$5 PER EVENT / $20 ALL-DAY PASS / $30 ALL-DAY PASS (W/ AFTERWORD PARTY)
Come rub elbows and knock knees with your favorite writers at one of Brooklyn's best alternative literary festivals: the third annual PAGE TURNER: The Asian American Literary Festival. Celebrating the twentieth anniversary of the Asian American Writers' Workshop, the festival features a Korean taco trunk, two stand-up comedians, five National Book Award finalists, seven Guggenheim Fellows, a killer afterparty with the best playlist of all time, and you!
An all-star line-up featuring: Junot Díaz, Amitav Ghosh, Jessica Hagedorn, Kimiko Hahn, Hari Kunzru, Jayne Anne Phillips, Suketu Mehta, Min Jin Lee, Mark Nowak, Amitava Kumar, Granta Editor John Freeman, and Guernica editor Joel Whitney.
Your favorite new voices: Teju Cole (author of Open City), Danielle Evans (NBA 5 Under 35 winner), Booker finalist Hisham Matar, Pen Faulkner winner Sabina Murray, Whiting Award winner Alexander Chee, Brooklyn Poet Laureate Tina Chang, National Book Award finalist Monica Youn, and NBCC finalist Brenda Shaughnessy.
Multi-dimensional program includes: a staged reading directed by Ralph Peña; artist Wangechi Mutu (MOMA, Guggenheim) talking about immigration; an open mic featuring Jen Kwok (Date an Asian), Negin Farsad (Nerdcore Rising) and others; stories from twenty years of the Workshop; and hard-hitting conversations about Occupy Wall Street, Islam and the West, the rise of China and India, and the national crackdown on immigration.
Check out the full schedule here: http://www.pageturnerfest.org/schedule. Co-sponsored by powerHouse Arena, Verso Books, MTV, Guernica, and Granta.
THE AFTERWORD PARTY
http://pageturnerfest.org/#afterword
SATURDAY, OCTOBER 29, 2011, 8PM-11PM
VERSO PRESS, 20 JAY STREET, SUITE 1010, BROOKLYN
$10; $30 FOR 4; $30 WITH FESTIVAL DAY PASS
The Saturday before Halloween join us for music, drinks, dancing, and fine company for the raucous afterparty for the Page Turner Literary Festival.  We'll have a stunning view of the Manhattan skyline at night, a killer playlist for your dancing shoes, cake, noisemakers, glitter, a giant piñata, and infinite quantities of beer and wine. Special guests include former New York Times reporter Jennifer 8. Lee and celebrity chef Eddie Huang of Baohaus, who will DJ part of the night's festivities.
Additional playlist selected by some of New York's hottest cultural figures: Kris Chen (head of XL Recordings in America, the label of Vampire Weekend, the XX, Sigur Ros), hip hop trio Das Racist, sports blogger Nathaniel Friedman (The Classical, Free Darko), literary enfant terrible Tao Lin, Jefferson "Chairman" Mao (Ego Trip NYC), writer Luc Sante (author of Low Life, Factory of Facts), novelist Lynne Tillman, music journalist Dave Tompkins (author of How to Wreck a Nice Beach), Michael Vazquez (Senior Editor, Bidoun magazine), music critic and DJ Oliver "O-Dub" Wang (soul-sides.com). Before the dancing starts, we'll also honor the winners of the Fourteenth Annual Asian American Literary Awards.  Co-sponsored by Beerlao, NoveRoma, MTV World, Verso, Granta, and Guernica.