Guest Post: Evan Calder Williams
Snake Plissken's Ninth Postcard to the Daughter of an Ex-US President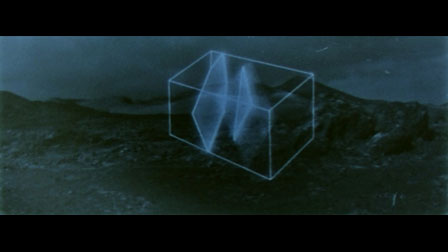 Utopia,
(if you are not Utopia but just happen to have picked this up out of the sea, first, thanks for doing so, you're being a responsible nautical citizen, because you never know if it will simply say HELP or DEAR DAD, RUM-RUNNERS KIDNAPPED ME AND I WOULD RATHER STAY WITH THEM THAN WITH YOU. AND, NO, IT ISN'T A "SEX THING." LOVE, CASSIE P.S. I EXPECT TO KEEP RECEIVING MY ALLOWANCE, HOWEVER or I HAVE FOUND ATLANTIS AND SHOULD THE PORTAL REMAIN OPEN, IT WILL NOT ONLY BE AQUATIC ARCHITECTURE THAT WILL ARISE IN A SEETHING FOETOR BUT THE DEEP ONES THEMSELVES, BANISHED FROM SURFACE AND SIGHT BEFORE OUR TIME, AND ALREADY THE HIDEOUS, THROATY CALL OF Y'HA-NTHLEI BOOMS GURGLING FROM THE LEAGUES BELOW, I BEG OF YOU, DESTROY THE ELDER TRIDENT, DESTROY IT NOW, CAST IT INTO FIRE, OR IT WILL BE TOO LATE FOR US ALL BECAUSE THEY WILL WANT TO INTERMARRY AND HAVE KIDS AND THINGS WILL GET REALLY FISHY AND TERRIBLE, I'M NOT BEING RACIST, I'M JUST SAYING LOOK AT INNSMOUTH, THE ECONOMY NEVER RECOVERED, FIRST THEY TOOK ALL THE JOBS AND THEN THEY MOVED BACK TO THE SEA AND LEFT THOSE BUSINESSES HIGH AND DRY, AND WHO WAS LEFT TO CLEAN UP THE MESS, I'M JUST SAYING YOU KNOW WHAT THOSE PEOPLE ARE LIKE, I MEAN YOU KNOW and second you have no business reading this, prithee give it to its intended reader and keep your dripping nose out of the business of two distanced hearts)

It may surprise you to find me alive. It surprised me. It would not surprise me to hear that you have moved on, as you deserve to have done, a woman of your beauty and fortitude, and the thought of you with another no longer angers me as it once did, when I looked at the stars and wished that you were doing the same and that we might both have tears blurring those stars. But I outgrew that childish desire to be both wanted and unhaveable, and now I hope only that you have found yourself a good man or woman, and that the finding brings you solace and joy, and that, on occasion, perhaps when it is snowing over the ocean or when you catch a glimpse of your tattoo in the mirror (it would have been mighty hard to cover up or modify: I mean, that word can't exactly mean something else than what it does or become a verb, at least not in English), that you think fondly of what I was and what I may be now.
For I did not die when the ship went down in the storm. It would be odd to thank the grace of God, for He is the same dick that brought the tempest. I will thank instead a roguely buoyant barrel that dropped into the churning water beside me, to which I clung like a rat and which, subject to the wild currents, brought me to this place.
I will admit – hey, other reader? the one I told to put this back in the bottle, because it was not meant for your eyes? I mean it. You have read enough to know I am alive and therefore I will hunt you to the end of days, so stop! – that I was not in top form in my first days on this cursed isle. I was, one might say, a little depressed. Had there been no one around to see me, I would have shut off the hysterical waterworks and pulled myself together, at least a bit. But there were two seagulls, and, in my maudlin fury, I will admit that I dragged it out. The fortuitous barrel that bobbed me to life was full of tapioca powder and, having been not quite watertight, was consequently full of a salty, clumpy saccharine mess that oozed out into a puddle around me. For a week, I did nothing but lie in that pudding, make mucky angels, cuddle with it, and scoop handful after handful into my mouth while weeping and occasionally trying to convince the chary birds to join me in my endless feast. Their non-response only infuriated me further, which manifested itself in a further gorging and blubbering confession to them about how much I've always respected seagulls because they know how to hold it together no matter what people say about them, they just don't care and do what they got to do. On a related note, I must be history's only castaway to have put on weight in the first days of wreckage.
Fortunately, this unitary diet produced a terrific set of stomach cramps and so, less because of any willpower and more because of my strange shame at the thought of relieving myself in front of a beaked audience, I dragged my swollen frame up from the sticky concrete beach onto which I had been deposited and turned, for the first time, to face the obscure island behind me.
This island was, to my surprise, neither desert nor rock but city. I whooped with joy as I loped, bent-double in pain, toward the first building near me, a little cafe. There was no one inside, but all the better, because I didn't have any money and I didn't want to have to ask to use their facilities with them knowing I wasn't going to buy anything while hearing the horrid sounds from the bagno, or pretending that I would get a coffee after and then needing to act as if I had somehow just noticed that I had lost my wallet and letting my feigned panic function as an excuse to rush out without purchase.
The toilet was white and clean and cold, and this time, my tears were of the unadulterated joy of evacuation. I know, gross, but honestly it is one of the few pleasures common across species.
The area was deserted. I helped myself to a few candy bars and a bottle of Aperol and set out into the city. Weird place, interlaced with canals and staircases that went up only to go back down again. Who would build a city where you need so many bridges just to walk in a straight line and the lines aren't even straight, sort of like they took a normal city and then packed it around a lake, such that it scrunched up into accordion folds and that lake splintered out into two thousand baby rivers. And no one to be seen. Other than a few skeletons, but there was little meat left on them, the years and gulls had seen to that. (I told you: those bastards really know how to TCOB.) I yelled and yelled, partially to hear my voice boom back at me, and I walked and walked.
There were no doors on the houses. They couldn't be locked if you wanted to. And many of their walls were gone, just jagged metal supports that once stood behind drywall. Only the buildings that were tip to tail stone were truly untouched, and even those were voided inside, a few plastic and metal chairs remaining, some mattresses on the floor. The rest, gone, stripped, scrapped. Every apartment a loft and when it wasn't restrained by the rare remaining glass, the wind wandered through them with me and we whistled the same tune, which was jaunty enough.
Being without belongings other than that abandoned barrel (the mere thought of which made my guts clench again in threat) and the night falling fast, I put myself down on one of those mattresses, wrapped a blanket around, chugged some Aperol, stopped whistling and slept. My dreams were of the roar of engines, echoing through and through this ancient place.
I am unsure how many days passed in that first sleep in the city. I woke only when a terrible thirst grew strong enough to interfere with those dreams (the engines having become tremendous water-wheels, their gears grinding bitterly as they churned a tawny tar of orange liquor, lumpy pudding, and tears). Outside it was silent. Even the wind had shut its moany trap.
Having now secured my habitation, as I thought, fully to my mind, I had a great desire to make a more perfect discovery of the island, and to see what other productions I might find, which I yet knew nothing of.
Not that there was much to know of anyway. There weren't signs of a struggle, other than of the struggle to keep existing. Rotting wooden posts over some silty dirt spoke braille of gardens. Certain objects were gathered into piles, like with like, glass with glass, wire in jangling coils. They had built barricades but they were unbloodied and unbroke, as though the invading force had no need to fight in the street. Perhaps when houses are as open as streets, the whole divide goes to shit. A few books were closed away behind standing glass, their pages worn with hand grease. A charcoal smudge and smoke traces on the ceiling indicated the fate of those not worth rereading in a cold climate. (I was getting off on playing detective, I won't deny that. But what the hell else is there to do on an island alone, especially one with a real mystery to solve!)
Life remained, albeit not in human form. I spotted fish and learned to catch them occasionally. I thought of spearing them or of building a rod out of materials salvaged from the trash I found, but it turns out, those here prior had already done so and better than I would. And it's stupid to assemble from scrap when there is already decently assembled scrap. I ate them raw and felt very primitive. The beard I grew helped the feeling but there were a few razors around and a lot of days to kill so I kept well, if oddly, shaven, preferring to try out new facial hair patterns every week to augment the variety of the self-portraits I drew with burned book charcoal. Eventually I settled on a relatively constant handlebar mustache connecting to low-swooping sideburns which sounds hideous I know but it sort of works on me, at least in this place. Once I gave myself a soul patch and laughed so hard I nearly cracked a rib, which would have been disastrous, so I stayed away from anything in goatee range after that.
It got colder. One night the canals froze solid. In a rabid fit of industry, I cobbled together something resembling ice skates and had a blast, until I fell and disastrously cracked a rib, reducing me to a wheezing mess who could barely leave my apartment, with nothing to do but wait for my beard to grow so I could shave it differently. I had company, though. Preferring non-loneliness to meat, I betrothed one of the deer, but you can be sure no perversities emerged between us. It was a Very Platonic Arrangement. At most the nuzzling of friends and some long conversations. She had more to say than I anyway, and frankly, I was too tired most of the time, too tired to be witty or to take it to a more intimate level.
Because I had become busy converting this savage place. It was no vanity project nor even one of comfort. I had little of the former, except when my beard looked awesome, and needed little of the latter, quickly adapting to a hardy diet and fresh lungs buoyed by the hoar that gathered in the night. (Not being able to smoke here, I came to love winter, because I could put a stick up to my mouth and inhale, and the curling vapors of hot breath in cold let me pretend, and I think even the gulls thought I looked good and hard doing so.) No, I thought nothing of myself. I thought of you, often, but this tireless work was not even in your name or image. Indifferent to my future death or escape, I labored only for those who might return to here, only in the horror that in the interim decades, they might have forgotten the way things were and picked up living here as if it was enough, as though it had always been as such. I could not bear this thought, that this vacant city would become a lived ruin and blueprint for the future. I strove, then, to prepare the city for its return to the world's map. To make it liveable again.
I ain't going down like Mr. Peel so I relied on no one, knowing that kind as my deer companion and the birds and the family of dogs were, they are products of a different order and their work would bear the traces of that. I encouraged them to gather materials, a task which the crows proved especially adept at, but mostly, they watched me toil and dozed in the sun and wandered off to tasks of their own, as to the nature of which I was happy to remain in the dark.
I woke, as regular as a farmer, a machinist, I woke eyes snapping open without an alarm, an aortal clock embedded in my heart counted down while my muscles reknotted themselves, my nerves cooled, my teeth unclenched, and I became, ungrindingly, the same I of every morning, wiser perhaps, new small scars dotting my hands from where the tools slipped, the stump of an index finger which, caught by a careless drop of the hammer, became black then green and then black once more before I removed it and it became grey. It remained on the mantle near my bed, a minor trophy and reminder that such noble work requires sacrifices and must be finished, day in and day out, even if it took me apart, piece off by piece off.
I labored. With the small and rare fires I raised, I heated and hammered the scraps of metal into precise forms. I filed and sawed, lugged bricks from piles to arrange them differently, joined scraps of wood without nails, I buffed to shines, I scoured, I tore and rent asunder to rend whole again. I did not dream but let the wind whistle for us and then in the day I did whistle and permitted myself the laughter of one who does.
One day my work was done. I walked and walked the city, checked my work, its solidity, its density, its feel in the hand, its ease of motion. There was nothing more to do.
Tomorrow I will leave. For years now I have seen the ships from afar, that pass by and gutter the sky with their smoke, and I have waited until I was finished. I have said my goodbyes. I will row out on my raft, freshly shaved, and when they ask where I have come from, I will say merely that I fell from a small pleasure craft and that the nearest port will do me just fine, thanks.
When they come back here, they will see this, a city ready for the modern age. They will marvel at the workmanship and perhaps wish that the one who gave them such a gift would have stayed. But I will be gone and will not return. I am neither mayor nor despot. Because the giver of laws can't hang around and can't eat their pie, can't bang the daughters of the law-given, can't become men of order themselves. We are drifters, lone lawmen, and we stand outside of the worlds we forge. Thrown onto this cursed island, I cured its curse, and I will not look back.
And they will ask and puzzle at their absent founder, and they will not know my name by writing. But they will know it by my work, by the doors I have replaced, by the fences and walls I have erected, by the locks that I have affixed to everything that might open, and they will call me Property, and I, I will not be there to hear it.
Love,
Snake
4 Comments