With the last of the SUMMER READS, the wonderful Anna Joy Springer tells us about her summer reading:
(in case you missed any, check out all the SUMMER READS here)
***
For many literary arts and criticism professors, winter break is the time to read yummy light novels, while summer is time for texts that ask for more interaction. This summer I will read some things that require fuller attention than I can give during the school year, when I'm reading and analyzing student drafts.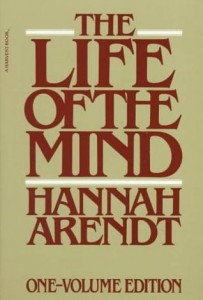 I will read Hannah Arendt's The Life of The Mind, finally. I've read the first two chapters, and I'm so glad to have saved her til now, so I can remember what boldness of inquiry and depth of offering look like.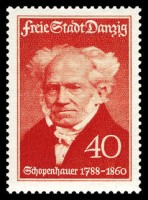 Arthur Schopenhauer's The Emptiness of Existence: "This cannot possibly be true says The Heart and even the crude mind after giving the matter (not-being for thousands of years, then being alive for a few decades, then not-being for thousands of years again) some consideration." Because I recognize that sense if spiritual befuddlement and want to know more about possible connections btwn Germam Romanticism and Buddhism (and which Buddhism?)
Merce Rodoreda's The Time of The Doves, translated by David Rosenthal, a Spanish civil war novel by a beloved Catalan lyric prose writer, called "the most beautiful novel published in Spain since the Civil War" by Gabriel Garcia Marquez in early 1980's and recently given to me by Aaron Cometbus because it illustrates an overlap between our very different literary tastes. (Graywolf Press)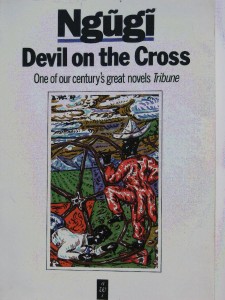 Ngugi wa Thiong'o's novel retelling Jesus parables and written in prison on toilet paper, confiscated, then shockingly returned. Ngugi is a fierce novelist, memoirist and playwright from Kenya, now living in the US. (Heinemann'a African Writer's Series)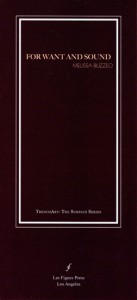 Melissa Buzzeo's For Want And Sound – because all Les Figues books are worth reading – and because the book seems to be unknotting fixed ways of understanding material being without avoiding materiality. And because Bhanu Kapil and Juliana Spahr tell us we should read her work, and I take their recommendations seriously.
***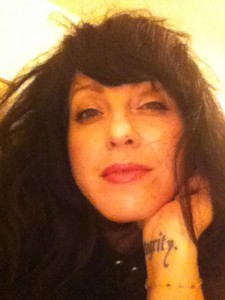 Anna Joy Springer is a prose writer and visual artist who makes grotesques – creating hybrid texts that combine sacred and profane elements to evoke intensely embodied conceptual-emotional experiences in readers. Formerly a singer in the Bay Area bands, Blatz, The Gr'ups, and Cypher in the Snow, Anna Joy has toured the United States and Europe being a wild feminist punk performer, and she has also toured with the all-women spoken word extravaganza, Sister Spit. She is author of the illustrated novella The Birdwisher (Birds of Lace), The Vicious Red Relic, Love (Jaded Ibis), and a graphic narrative, In An Egg, forthcoming. She now teaches writing at UC San Diego where she also directs the MFA program in Writing.
Tags: anna joy springer, reading list, summer reads