anna joy springer
With the last of the SUMMER READS, the wonderful Anna Joy Springer tells us about her summer reading:
(in case you missed any, check out all the SUMMER READS here)
***
For many literary arts and criticism professors, winter break is the time to read yummy light novels, while summer is time for texts that ask for more interaction. This summer I will read some things that require fuller attention than I can give during the school year, when I'm reading and analyzing student drafts.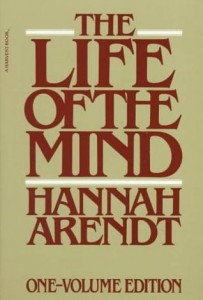 I will read Hannah Arendt's The Life of The Mind, finally. I've read the first two chapters, and I'm so glad to have saved her til now, so I can remember what boldness of inquiry and depth of offering look like.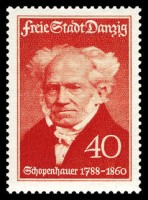 Arthur Schopenhauer's The Emptiness of Existence: "This cannot possibly be true says The Heart and even the crude mind after giving the matter (not-being for thousands of years, then being alive for a few decades, then not-being for thousands of years again) some consideration." Because I recognize that sense if spiritual befuddlement and want to know more about possible connections btwn Germam Romanticism and Buddhism (and which Buddhism?)
Merce Rodoreda's The Time of The Doves, translated by David Rosenthal, a Spanish civil war novel by a beloved Catalan lyric prose writer, called "the most beautiful novel published in Spain since the Civil War" by Gabriel Garcia Marquez in early 1980's and recently given to me by Aaron Cometbus because it illustrates an overlap between our very different literary tastes. (Graywolf Press)
Because it's that time again. My personal list of favorite books from 2011, or some books I found to be particularly significant, insightful, brilliant, masterful, enjoyable, notable. In no particular order.

Dream Memoirs of a Fabulist – by Doug Rice (Copilot Press, 2011)
"She moved, like any other apparition, from darkness to light. It's what makes a photograph possible." – Read my review of it here.

Compression & Purity – by Will Alexander (City Lights, 2011)
Another one from prolific surrealist poet Will Alexander.
"I am never given due as to sum or proportion / I am seen as the source of something leprous / as no longer the motive of who I was thought I was shaped to be."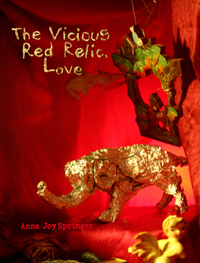 The Vicious Red Relic, Love
by Anna Joy Springer
Jaded Ibis Press, 2011
202 pages / $26  Buy from Jaded Ibis, Buy from Amazon
"Why would such girls waste their youthful hours employed in such thankless–and illegal–pursuits? What could they possibly expect to gain in unearthing off-limit excretions–embryos curled up like fiddleheads, alien cells, two kinds of cum blended together, and a handful of goldfish bones?"
– from The Vicious Red Relic, Love
There are people like me who follow one animated, gluttonous moment of emotional experience to the next in total anticipation and ecstatic fervor. Rolling our tongues and pawing at the door with melted acrylic talons. Total fandom found in the exquisite rapture received via all forms of stories, triple-bound puzzle pieces pressed into our skin 'til it puckers and marks. We are gauchely overly thankful, always looking to add one more jewel in a beguiling ancient crown, clamoring at the outskirts of that literary valley in hopes of pining our way back in.