Brian Evenson on his summer reading…
***
First of all, if this is the third summer that you've convinced yourself that this summer that this summer you're really going to read Infinite Jest instead of just pretending to read it, it's time to burn the book. The first summer it really could have happened. Last summer, even, it could have happened, but by this time the jest is on you. You're better off reading:
Bough Down by Karen Green (Siglio Press)
Her moving, powerful and haunting book about her husband Wallace's suicide and its aftermath.
Troublers by Rob Walsh (Caketrain)
This is one of the strongest, funniest, and oddest story collections I've read lately, the kind of book to give you faith in the form again. Well worth the attention.
The Ballad of Ballard and Sandrine by Peter Straub (Subterranean Press)
This is a sharp and strange little novella. If you can't find the Subterranean Press edition, it's $2.99 for Kindle or in Issue 56 of Conjunctions.
Big Questions by Anders Nilsen (Drawn & Quarterly)
A massive metaphysical graphic novel, almost 600 pages, Nilsen's book is one of the best graphic books I've read lately (along with the very different books Pinocchio by Winshluss and Blacklung by Chris Wright).
Spectacle by Susan Steinberg (Graywolf Press)
A great place to start with Steinberg's work, this collection of linked stories is painful, intense, and full of insights into the reasons why our lives are such disasters.
***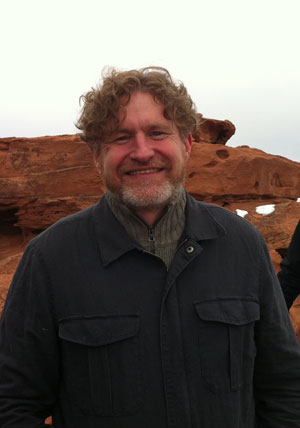 Brian Evenson is the author of twelve books of fiction, most recently Windeye and Immobility. He lives in Providence, Rhode Island where he teaches at some university or other.
Tags: brian evenson, reading list, summer reads