Johannes Göransson shares what's he's reading this summer:
***
This summer I'm reading: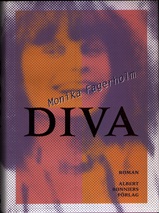 Monika Fagerholm's novel Diva: It's a novel about this girl Diva who does some crazy stuff, but it's also about a whole cast of characters, such as TruthMary and her sister Kari. Kari loses the ability to speak so she tries to re-learn it by listening to recordings of herself saying basic sentences, which Diva hears through the wall (they're neighbors). And her hair grows really long so she lets it out and the neighborhood boys climb up on it. Years later Kari lights herself on fire in a telephone booth. The book is written in this incredibly cyclical style, where the same story gets told over and over, slowly revealing more and more details. I don't think this book has been translated, but some of her more comprehensible books have been translated: American Girl and Glitter Scene. I'm going to read those too.
Diva is one of the key texts in Maria Margareta Osterholm's critical book, Ett Flicklaboratorium i Valda Bitar (A Girl Laboratory in Selected Pieces), which explores the figure and aesthetics of the girl as it pertained to Swedish literature. Osterholm also introduced the term "Gurlesque" to Swedish culture, and this term has generated a lot of discussion in the newspapers and has helped draw attention to some of the best young Swedish writers, such as Aylin Bloch Boynukisa and Sara Tuss Efrik. So I'm going to read this book.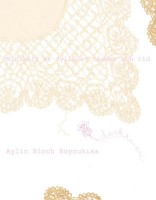 And I'm also going to re-read Boynukisa's book Min käft är fylld av tänder och tid (My jaw is full of teeth and time), which is kind of a retelling of Kafka's Metamorphosis except it's a girl who wakes up as a hyena.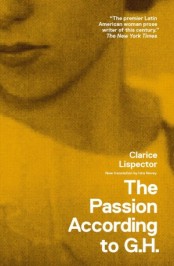 All these books are aesthetically related to Clarice Lispector and I'm going to read her book The Passion According to GH (trans. Idra Novey). It's similar in structure and all of them have fascinating, strange narrators.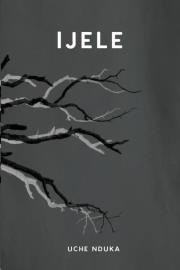 And I'm going to read Uche Nduka's book Ijele, which looks fierce and awesome: "must you stage an escape? Must you paint a skinscape? date blunder, not plunder. kick a habit, not a rabbit. intrude on vixens and wizards. shine on roof and briefcase. till the soil of lunatic aromatics. moving like a caterpillar. how do you handle a stressful situation? you eat chocolate and play a piano. are those actions vague and wooly? no. are they palliatives? no."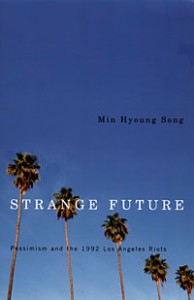 And I'm also going to read Strange Future by Min Hyoung Song. It's about the Los Angeles Riots in 1992.
***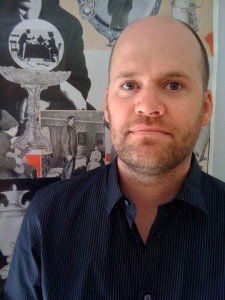 Johannes Göransson
's
most recent book is
Haute Surveillance
(Tarpaulin Sky Press, 2013) and his translation of Aase Berg's
Dark Matter
was also published this year (by Black Ocean). He is the co-publisher of Action Books, he blogs at Montevidayo.com, and he teaches at teach at the University of Notre Dame.
Tags: Johannes Göransson, reading list, summer reads