Johannes Göransson
(Persona Peep Show by Sara Tuss Efrik and Mark Efrik Hammarberg)
**********
Over at Montevidayo James Pate wrote the following about Persona Peep Show:
Persona Peep Show is an incredibly visceral work, and, as such, I can imagine it making some parts of the American poetry scene uncomfortable. It's easy to imagine the standard criticisms: it's too grotesque, too image-based, it's too pleasurable (in a funhouse sort of way), it doesn't properly "critique" or distance itself from XYZ. Its use of fairytale is anachronistic, and therefore conservative (God forbid we should ever disturb the laws of Hegelian-inflected historical linearity). And yet this video makes such criticisms seem old-fashioned and academic. As I've written about before on Montevidayo, there is a strong contemporary tradition in the art scene of masquerade, theatricality, excess, color. Jack Smith, Cindy Sherman, Matthew Barney, Ryan Trecartin. And a film like Persona Peep Show is very much related to that sensibility.
And in the comments section of that post Johannes Göransson adds:
Just the mere move of poetry into the video image is already a challenge to a US poetry which for so long has seen itself as inherently ethical precisely in opposition to the spectacularity of film, video etc.
**********
In an earlier Monteviday post–Adventures with weird rabbits and dismemberments: Sara Tuss Efrik's deformation zone-–Göransson described Efrik's work (written and video) as an investigation of "wound culture" and found one of her "Automanias" to be "a constant tension between the many and the singular, the diary-narrative and the forces that break apart the body."
It's not hard to see that "too much" dismemberment, "too much" of weird rabbits, etc, would make a conservative and old-fashioned Poetry Community uncomfortable but I'm particularly struck by Göransson's contention that the "the mere move of poetry into the video image" would create some discomfort in the same stodgy circles that view themselves as "inherently ethical in opposition to the spectacularity of film, video etc."
Perhaps since Art and Ethics have been on my mind a bit lately (see my recent Abramson Debacle post as well as its comment thread) I'm tickled here, particularly, by the the sense of righteousness at play. The sense of a moral superiority.
********
But are these Automanias and Videos too much for American Poetry Circles ?? Some of them ?? Most of them ??
**********
The new ACTION YES contains two more Efrik videos and you can check out some of the Automanias here in an earlier issue.
***
Is the comments thread of a post eulogizing Seamus Heaney the place to be snarky and to attack Blake Butler?
Well my long-time (and still) friend Philip Hopkins thought it was:
"Oh, did Heaney die? I guess that's cool"
and
"…I thought clarity was outré. Heaney hasn't written a magnum 700 page spooj-laden opus on tennis and corporate sponsorship has he? Has Blake Butler's blog lost its edge?"
***
And in reply to those comments ZZZZZIPPP (who only writes in ALL CAPS) asked: "DID BLAKE BUTLER HURT YOU IN SOME WAY" ?? (Perhaps ZZZZZIPPP had also seen Phil's comment to my post about who is the best tweeter amongst us writers:
"Blake Butler is the best person at everything in the world all the time because he's so literary. Always. Especially when he's not.")
***
To clear the air now (ie, to stop the trolling, silly and embarrassing–and it's happened before) and because, also, I am sure many people actually agree with his opinions, I asked Phil to flesh out his ideas, passions and grievances in an intelligent, civilized way (while I don't agree with Phil's strong positions I'm fine with his having them.) And, so, this, is what he sent me:
Against Blake and His Minions
by Philip Hopkins
To clarify some of my recent comments on HTMLGIANT.

Blake and Rauan have said on this site and elsewhere that they find ethical considerations trite READ MORE >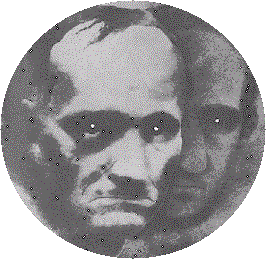 My French hasn't happened, barely has my English. What might allow me to translate Baudelaire any better? Have you seen the poorly Christian way being had with some of his lines?
Ses cris me déchiraient la fibre
is
Her screaming would drive me crazy
Her crying knifed the heart in me
Her screechings drilled me like a tooth
Her crying upset me horribly
Her crying tears me apart
Her nagging tore at every part of me
Save for contour, pasteurization, cluck by region, I know my reek, but this line from Le Vin de l'assassin or The Murder's Wine or The Assassin's Wine or The Wine of the Assassin or Sippy Vindicator is rarely caught right. Why should it be? Can we span our whip from known to felt? I'm saying it doesn't wow to take a nineteenth century dandy with a peanut head, and of such a floral, copulating rigor, and pinch him to "drive me crazy." He's not young Britney batting curls. Baudelaire consistently scarfed his wig. What is the direct UN transcript of this lovely purple? The hissy fit runs deeper into Satan. He's not workshopping; he's pissing blood. I don't care, because I'm translating the poem right now, out of French and without rhyme. I'm going to say Michael Robbins and few others on his level have by their genius made rhyming their property. I keep very afraid of my betters. Especially Robbins. I chose my last twenty dollars for his book when I was starving in Austin. It gave me a lot of meals to look up to, so if I rhyme it's just a glitch in the word salad, sir. Please. I berate my own underneaths. I live in fear. Ariana Reines having brilliantly done legitimate work translating Baudelaire – let me distinguish, too: This is simply an act of poetic necrophilia, mid-lobotomy.
Ovr at the Potry Fondation (yes, the Poetry Foundation) gust blggr Johannes Göransson begins his first post with a late 19th century qute abut Kren Music by Henry Savage-Landor:
This music is to the average European ear more than diabolical, this being to a large extent due to the differences in the tones, semi-tones, and intervals of the scale, but personally, having got accustomed to their tunes, I rather like its weirdness and originality. When once it is understood it can be appreciated; but I must admit that the first time one hears a Corean concert, an inclination arises to murder the musicians and destroy their instruments.
Jhnnes gos on to tlk about ART as a "zone which both hrts and is hrt" and how, qoting his wife Jylle McSney, "snd is a knd of violence" and, fnally, sying "I am invested in this violent aspect of art: it fascinates and hrrfies me."
So, nyways, a few hrs fter I read Görssn's engagng Ptry Fdation pst I found myself thking again abut snd, vlence, snd-vlence, and other thngs as I lay in a rlly hot bth reaing A.D. Jmson's xcllent "Amazing Adult Fantasy":
You'll be the guy who finally knifed up Indian Jones. Some'll love you and some'll hate you. Some'll never believe it and never give in. Some'll send flowers. Some'll look for and find the younger Indian Jones.
The casl skm-reader READ MORE >
Johannes Göransson shares what's he's reading this summer:
***
This summer I'm reading: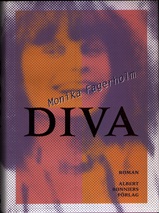 Monika Fagerholm's novel Diva: It's a novel about this girl Diva who does some crazy stuff, but it's also about a whole cast of characters, such as TruthMary and her sister Kari. Kari loses the ability to speak so she tries to re-learn it by listening to recordings of herself saying basic sentences, which Diva hears through the wall (they're neighbors). And her hair grows really long so she lets it out and the neighborhood boys climb up on it. Years later Kari lights herself on fire in a telephone booth. The book is written in this incredibly cyclical style, where the same story gets told over and over, slowly revealing more and more details. I don't think this book has been translated, but some of her more comprehensible books have been translated: American Girl and Glitter Scene. I'm going to read those too.
Diva is one of the key texts in Maria Margareta Osterholm's critical book, Ett Flicklaboratorium i Valda Bitar (A Girl Laboratory in Selected Pieces), which explores the figure and aesthetics of the girl as it pertained to Swedish literature. Osterholm also introduced the term "Gurlesque" to Swedish culture, and this term has generated a lot of discussion in the newspapers and has helped draw attention to some of the best young Swedish writers, such as Aylin Bloch Boynukisa and Sara Tuss Efrik. So I'm going to read this book.
Comments Off

on Johannes Göransson's SUMMER READS
June 11th, 2013 / 11:00 am
I've decided that, from now on, all I'm going to write about at this goddamned site is this goddamned thing.
… No, seriously, I'm delighted that so many have chimed in. Thanks to everyone! I thought one massive reply would be easiest. If you read this whole thing, may your god shower blessings upon you. And if I missed any pertinent responses, kindly direct me to them in the comments. (I was traveling last weekend, and as such had trouble keeping up with all the discussion.)
1.
I've claimed (here, here, here) that one thing at stake in the New Sincerity is the discovery of what maneuvers currently count as "feeling sincere." That such maneuvers exist I consider more an observation than a topic for debate. E.g., Blake, in his recent post about Marie Calloway's Google doc pieces, wrote that Calloway's recent work: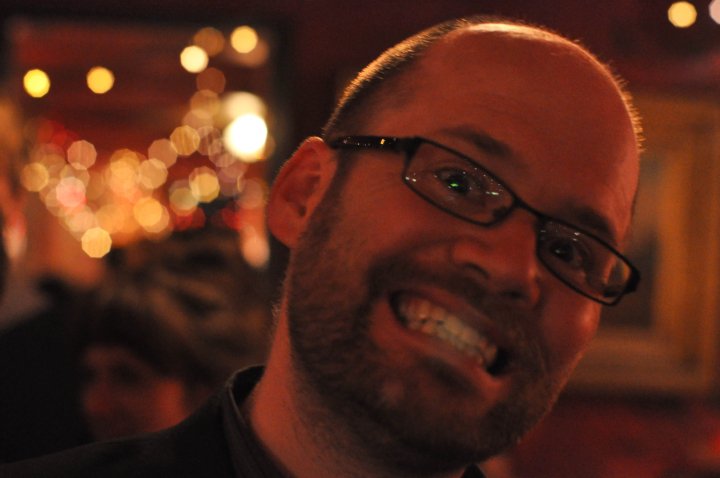 I can't say enough about how important the work of Johannes Göransson has been to me, both as a field of language and image, and as a person. Besides co-editing both Action Books and Action Yes, two places where you can always depend on reading work that is new, singular, challenging, and actually fun, he has published four full length books of his own work, including Dear Ra, A New Quarantine Will Take My Place, Pilot, and most recently Entrance to a colonial pageant in which we all begin to intricate from Tarpaulin Sky, as well as translations of important Swedish writers like Aase Berg and Johan Jönsson [if you haven't read his Swedish issue of Typo, holy shit], and wrangling of the insane machine that is the hybrid litblog Montevidayo. Not to mention being a teacher (which, when reading some of his students' work, and what mechanisms he gets out of them so early, equals a particular feat), a father, a husband, and a person. In no small words, a fucking force.
Over the past few weeks I exchanged emails with Johannes about all of the above and more.
* * *
BB: I remember reading pieces of the Pageant years ago I think under the name New Torture Operations, yeah? How did this project begin and manifest itself into the book it is, on an assemblage level?
JG: Yes, I think that was one early version of what became, among other things the pageant. It also became the second half of the performance piece The Widow Party and my novel Haute Surveillance (which is not published). Assemblages do play a big part in the way I compose these. In part they come out of a piece I wrote over a couple of years a few years ago, The Black Out Sessions or The Secessions (it has many names), and which I haven't and won't publish (well I did publish some of them before deciding that it wasn't the right thing to do), but from which I create various assemblages – such as in The New Torture Operations, The Widow Party and Pageant, all of which form assemblages between torture and fashion, the anorexic body and performance, atrocity and kitsch, colonialism and the nuclear family.
When I was working on these Black Out Sessions I was also studying Brazilian-Swedish artist-poet Oyvind Fahlstrom's work from the 1950s and 60s and he uses this funny pun – he doesn't make "collage," he says he makes "kalas," which is Swedish for "party". And the way this works out is that his artworks parties (though it's usually translated as "feast") on other works of art or texts. So there's a party on Mad Magazine, or a party on Burroughs etc. So the Black Out Sessions were parties on just about anything I could find. I was both very creative and totally unfocused so I decided this wasn't a finished text but something that I would party with/against/on with these other manuscripts. The Black Out texts became a kind of "party" energy which I used on other texts and subject matters to form assemblages. In the particular pieces that are in The New Torture Operations and pageant are parties on this 19th century antique textbook a student gave me years ago – what every student needs to know about the world. This includes chapters on astronomy, "The Vasty Deep," and "The Flowery Kingdom" (China). A lot of what a student needs to know, it turns out, is about the morality of various colonial ventures (Stanley and Livingston get their own full chapter). Interestingly my home country of Sweden gets I think one sentence in a paranthesis and it's something like "… (in difference to the Scandinavian countries, about which not much is known other than that they are the ugliest and least intelligent of people)."
Blake Butler
—
At Montevidayo, an interesting post from a student who was picked up by campus police after they discovered what he'd written for an assignment in which he was asked to imitate Johannes Göransson.