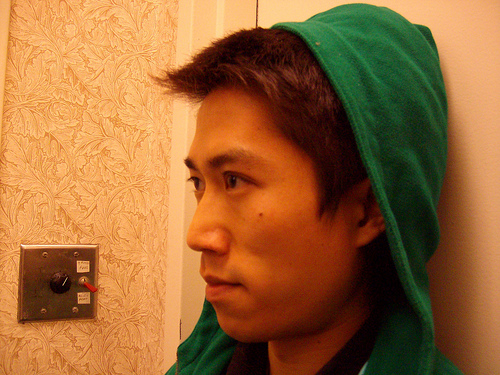 [Hi, this is Stephen Tully Dierks. I interviewed Tao Lin re his second novel, Richard Yates.]
STEPHEN: Potentially, every aspect of this novel unsettles one's preconceived notions, from the use of title to character names to the treatment of charged themes (statutory rape, child abuse, etc.) to the notion of fiction versus non-fiction. Did you make a conscious effort to do these things, and did you have a goal or desired effect in mind?
TAO LIN: I focused, if anything, on not doing anything—or, rather, on not doing anything "extra" (the prose style, tone, perspective, focus, content of Richard Yates probably will, either as a side-effect of the aforementioned or the current "cultural climate" or the amount of preconception of the specific person reading the book, cause some preconceived notions to be unsettled, but I think any book that exists will unsettle preconceived notions, depending on who is reading it)—that I would perceive as "attempting to unsettle preconceived notions," I think, by avoiding the defense or support of any of the characters' behaviors, except that which the characters sometimes expressed naturally, within the narrative.
I didn't include sentences conveying that in different contexts—for example [various cultures/subcultures over the past few thousand years]—a 22-year-old having sex with a 16-year-old, a person killing oneself, or someone vomiting food would not be notable. I didn't want to attempt to include anything like that for any of the possibly "controversial" topics.
It doesn't seem taboo to the "literary mainstream" of America, at this moment, to write about confusion, depression, meaninglessness, or uncertainty, and those are the things I feel focused on in Richard Yates, in my view.
What was the writing process like for this book? What is the history of its composition?
I wrote a short story in an early version of the final "prose style" of Richard Yates ~February/March 2006. Different drafts of that short story are published on bear parade and in an issue of Noon. That story is, to a large degree, about the character referenced in Richard Yates as "headbutt girl," and I think I originally wanted Richard Yates to include maybe 3000 to 5000 words before where Richard Yates currently begins. I began writing things that are in Richard Yates, in different form, ~June/July 2006. I worked on it "idly" (maybe 1-6 hours 70-80% of days) until ~March 2008 when I worked on it "pretty hard" (maybe 2-6 hours 90-95% of days), until ~August 2008 when I sold shares in its royalties, gaining $12,000, and stopped working at my restaurant job, and worked on Richard Yates "very hard," 6-12 hours ~98% of days, until ~October 2008. I felt it was finished. I emailed it to my publisher. They read it and said some things about it. ~December 2009 I worked on it 6-12 hours a day ~15 consecutive days. I felt it was finished. I emailed it to my publisher. They felt it was finished. ~February 2009 I asked them if I could work on it again. They said I could. I worked on it 6-12 hours a day ~25 consecutive days. I felt it was finished. ~November 2009 I worked on it 6-12 hours a day ~20 consecutive days. I felt it was finished. ~February 2010 I worked on it 6-12 hours a day ~20 consecutive days. I felt it was finished. Galleys were printed June 2010. I asked if I could work on it again. They said I could. I worked on it ~50 hours in a ~80 hour time period. I emailed it to my publisher. There were a few more emails where I changed 4-10 more non-typo things. The final draft was completed July 6 2010. A few more changes were made July 9 2010 to the PDF of the final draft.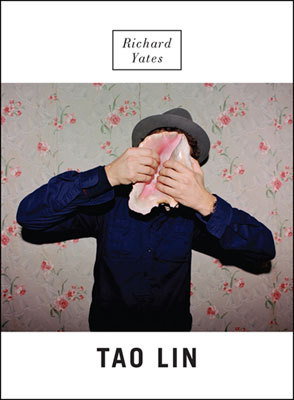 What is a memorable change you made to the text during the editing process?
I changed "What is my life, anyways?" 10-20 times, to things like "What is my life anyway" and "What is my life" and "My life doesn't matter to me," before feeling satisfied with "My life doesn't matter."
At some point I replaced all non-literal uses of "took," for example I changed "took a photograph" to "photographed."
I changed the title from Second Novel to The F-Word with 16 Ks to Freedom in Capital Letters with 19 Exclamation Marks After It to Werner Herzog to Richard Yates.
Did you do anything different during this editing process than in previous ones?
I think this editing process was similar to previous ones except I edited more. But I've increasingly edited my writing more, with each new thing, so in that sense it's the same.
Is there any sentence or word you edited "a fuckload" or an "abnormal" amount of times?
I edited the last sentence of the 2nd-to-last paragraph of the book maybe 50 times. I edited all the instances where Haley Joel Osment's thoughts are revealed in a "verbatim" manner many times.
Why did you name the main characters Haley Joel Osment and Dakota Fanning?
I didn't have concrete reasons when I first find-and-replace'd the names with Haley Joel Osment and Dakota Fanning. It was sudden and intuitive; maybe 10-18 months into writing I said "I should name the characters Haley Joel Osment and Dakota Fanning" to someone in Gmail chat and they encouraged me.
Some times in the next 10-20 months I felt uncertain about it. I thought things like "I think it will be funny and desirable to me if people focus on the names of the characters, because I like when people aren't focused, in interviews, on 'themes' or 'literary' things" and "It seems like I want to avoid, for autobiographical things, using names like Michelle or Dan or something, and I also want to avoid using my own name, because I've read books where both methods are used, and feel that I want to do it a different way; using celebrity names seems to avoid this."
I also thought things like "It seems to 'undermine' the book as a 'serious work of art' in a manner that, to me, is more artistically satisfying than if I did not undermine it in this manner, in the same manner if there was peer pressure on me to not do a certain thing, in middle school, of which I had no concrete reason not to do it, I would want to do it," all of which caused me to feel more confident in the choice and eventually "do it."
How do you view Haley and Dakota's dynamic as a couple?
I feel their relationship was direct and honest—each person's intentions were available and, to a large degree, not "strategically available"—and "not malicious" in that there seemed to be little to no behavior designed to make the other jealous or to hurt the other person in order to gain power over them. Dakota Fanning's lies aren't honest, but I feel that they were "endearing, to some degree," to me, and "not malicious," said "in desperation," to some degree, in order to extend the relationship in a manner that is focused on a long-term relationship.
I think the relationship in Richard Yates differs from many "dysfunctional" relationships in literature and movies and TV, where the characters cheat on the other, lie to the other (in a manner that the person who is lying is lying in order to "keep" the other person as a sort of "stand-in" for a future, anticipated person), scream profane words or "hateful" sentiments at the other, or do things like sabotage the other by breaking their cell phones or burning their dresses, or something. Those things don't happen in Richard Yates. But those things, I think, maybe somehow seem less malicious, troubling, and harsh than how most readers, I think, will view the relationship in Richard Yates. Those things seem funny somehow. Maybe it is just the tone of those movies.
It seems much more difficult for me to summarize in a humorous manner the relationship in Richard Yates than relationships where people are breaking into the other person's house to see if they are cheating on them or to openly physically attack them—maybe because in those cases someone is "acting out" in a kind of desperation, from not getting what they want, whereas in Richard Yates "acting out" doesn't seem to be an option for either of the characters because they each seem focused on a long-term relationship with the other, and they feel focused on achieving that without violence, manipulation (or "strategy"), or a rhetorical kind of irony/sarcasm (in that they don't want to say "I hate you" if they don't mean it), while also not "blocking out" any dissatisfactions, which is difficult, for them at least.
I'm not sure though. I think what I described is mostly in the period after the Gmail chat where Haley Joel Osment says "I think we're fucked." Before that the relationship seemed "conventional," in that the characters seemed to "block out" dissatisfactions or view dissatisfactions as evidence that the relationship would not last, and a few times they would ignore the other instead of feeling like ignoring the other was not an option.
Everything up until the Gmail chat where Haley Joel Osment says "I think we're fucked" could maybe successfully be filmed as a sitcom or "indie movie." After that Gmail chat it seems more difficult—even more difficult than if they were violent to each other or manipulative, I think—to film it as an "indie movie" or sitcom where the audience could view it as humorous. I've thought sometimes that the closest thing in movies or literature, in my view, to the second half of Richard Yates are Lars Von Trier movies that feature women whose actions and thoughts seem logical and rational and "life affirming," and are in contexts that seem realistic and not malicious, but then somehow all this results in the main character suffering a lot, certain people seeming "evil," and there seeming to be no "solution."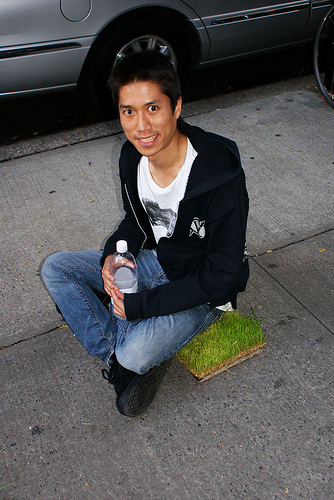 Haley Joel Osment's New York friends tell him that he is thinking of Dakota as a "mutable concept." What is meant by this?
I think Haley Joel Osment thinks the friend who said that means—in a vaguer, probably intuitive manner—something like "Dakota Fanning is 16, and you are 22, and I think because 16-year-olds do not have a strong or defined identity you are, in your interactions with her, sort of 'hinting' to her that she act a certain way, in order to please you, and you are, combining that influence on her with how you 'want' her to be, mutating or molding her as one would Play-Doh or something."
Can you relate in real life to the part of the book where Haley lectures Dakota and has her write down things in a notebook to remember, or is that section a fictional/artistic device?
I can relate to that. I don't think, at this point, I would put something in a book I couldn't relate to, either because I have done it myself or feel able to pretty easily imagine myself doing it.
Do you think Dakota ever has power in her relationship with Haley? If so, when and why?
In my view she has power over Haley Joel Osment at most times until the Gmail chat where Haley Joel Osment says "I think we're fucked." Then Haley Joel Osment has power until Dakota Fanning says she is going to the hospital. Then Haley Joel Osment has power in one sense and Dakota Fanning has power in another sense (in that Haley Joel Osment, though willingly, feels "compelled" to "help" Dakota Fanning). Throughout they both have power over each other, in that each other's actions have a strong effect on the other's emotions. I think I began and ended the book in a manner where I did, in part, because I wanted the entire book to be focused on a period where they each had power over the other.
Would you agree or disagree with the opinion that Dakota seems increasingly desperate and "at the mercy" of Haley's patience from the point where he begins lecturing her and becoming increasingly disappointed by her to the end of the book?
I would agree, to some degree. Both characters seem sort of increasingly desperate. Haley Joel Osment is still focused on Dakota Fanning at the end of the book, so is still affected by her to a degree that he affects her, I think. There is a point near the end when Dakota Fanning says "Don't worry, everybody's fucked" or something, where she seems calm and Haley Joel Osment seems desperate.
Did you ever have doubts about writing down this story?
I don't think I had doubts in terms of if it would be a book I would want to read and would feel satisfied and excited reading and writing. I had doubts about the effect the book would have on my life and certain other people's lives the characters in the book are based on. I felt that a number of people would intensely dislike me, think I'm an "asshole," or feel that I'm "unseemly" after reading the book and assuming it is non-fiction. I felt less doubts about how it would affect other people in the book, because I feel strongly that most people would view the main character as unsympathetic and the other characters as sympathetic, based on how the book is written and what happens in the book.
Seems like I've had some kind of ideal, in the past five or six years, that I would like all information that is true, and that is related to me, be made available. If I feel that people are going to dislike me for releasing information that is either true or "fictional but artistically satisfying" I also feel that I don't want to allow myself the choice of censoring myself. If I did something that a number of people will dislike me for doing I would want every person who met me to know that I did that thing, so that they can act accordingly, so that we can either be friends or not be friends.
I feel uncomfortable with having secrets, thinking that I can "hide" information from people to make them like me more, or other things like that, in part because it seems unsustainable, but also because of other things, because life itself is unsustainable, and it seems logical, in a context of limited-time, to "do whatever it takes" to achieve certain results. In that sense secrets seem logical and functional. But for other reasons I prefer not having secrets. I feel uncomfortable, or "bored," maybe, having secrets because it seems satisfying and exciting to live a life without secrets—in the same manner I feel that it's satisfying and exciting, for me, to never shit-talk anyone, or to view art only in terms of likes and dislikes, rather than good or bad.
One reason those ways of doing things seem exciting to me is that it is nearly impossible, or maybe impossible, to find a writer who has not shit-talked another writer at some point or who has not imposed their likes and dislikes onto someone else, if only implicitly, by using qualitative words when describing something that is presented as art. In addition to logical, moral (within an existential framework), and accuracy reasons there's an element of "what would happen if I [did something that seems rare to do, and did it within a certain context, for a certain amount of time]" (in the same manner I might think "what if I compared ___ to ___ in [a certain metaphor]" to not viewing art in terms of good or bad.
If you were dating a girl whose context and goals, you were aware, included such things as "I don't want people I don't know or trust to know the potentially embarrassing or emotionally vulnerable things I say or do in an intimate relationship," would you write about the things she said or did in your relationship anyway? If so, why?
If she told me not to write about something I wouldn't write about it, at this point in my life, and at all points up to this point in my life, I think. When someone tells me not to tell other people something, or to not write about something, I don't write about it or tell people about it, currently, in my life. In part because I don't think I'm "right" in wanting to reveal information. I think whatever someone wants is "right" for them and that's currently what I "defer to," in terms of imposing [any person's worldview] onto [any other person].
When you reread Richard Yates now, or as you wrote it, how did it make you feel? What emotions did you feel at the time or more recently?
I felt (and feel) happy and excited and emotional when I read the Gmail chats where the characters are "making jokes" continuously. I felt, at times, emotional and "uncomfortable" when I read the Gmail chats and emails where the characters are in some kind of power struggle.
Currently I don't feel "uncomfortable" reading any parts of the book, I think. Much of the time while reading the book I feel that I want to live the events in the book, even the "excruciating" parts, but this feeling might be deceptive, in that if I were placed in events in the book I might want to leave, but I'm not sure if that's true either. Maybe I would want to stay; probably depends on what I'm currently doing in "the present."
For the purposes of "reliving" the events in the book, would you rather play "Richard Yates: The Video Game"; be an extra/one of the main characters on the set of Richard Yates (the movie), directed by Joe Swanberg/The Duplass Brothers/Michel Gondry/?; or would you rather attend the MoMA's opening night gala event for Richard Yates (the interactive conceptual performance art exhibition)?
I would definitely want to be an extra on the set of Richard Yates, mostly because I would want Joe Swanberg to direct the movie. His first movie, LOL, in like 1999 had a lot of internet and cell phone things and had relationship that began on the internet, I think.
What do you think would be the differences between a Joe Swanberg versus a Werner Herzog film adaptation of Richard Yates?
I think the Werner Herzog one would have much less dialogue. There might be very little dialogue, and it would have a lot of shots of the characters doing things alone. I can see the two main scenes in a Werner Herzog version of the movie being when Haley Joel Osment is walking alone on the field and the parking lot and when Dakota Fanning is walking to the train tracks to kill herself. It would show Dakota Fanning going to Rite-Aid to buy Burt's Bees products maybe. Or it would show Haley Joel Osment walking around in the house and driving Dakota Fanning's mother's car to the train tracks. There would be more neutral facial expressions and not that much crying or desperation that is shown, maybe.
I think the Joe Swanberg version would have a lot of dialogue, and would maybe show the Gmail chats happening on the screen. Seems like he would be open to that and want to do that. The two main scenes might be when Dakota Fanning's mother screams at Haley Joel Osment to "Shut up" and when Haley Joel Osment and Dakota Fanning are upstairs in a room alone on Thanksgiving.
I feel highly interested in watching both versions.
* * *
[Stephen Tully Dierks is a writer living in Chicago. He edits a limited-edition art/literature print magazine called Pop Serial and maintains a blog.]
[To be continued in Part 2, appearing  tomorrow.]
Tags: richard yates, Stephen Tully Dierks, Tao Lin