October 31st, 2013 / 10:21 am
Film
Christopher Higgs
Halloween Guest Post: SPOOKY SPOOKY by Jereme Dean
Halloween isn't just the fat kid's holiday or an excuse for women to dress in revealing costumes, it's a celebration of the darkness in all of us, that which civilized society is desperate to deny.
Most importantly, it's a reason to watch kick-ass movies.
Below is a list of films, via youtube, that most probably haven't seen. The quality of some are moderate, but enjoyable, and adds to the charm of the film, especially those from the seventies.
I feel like most people right now watch whatever is conveniently served via Netflix, Amazon or Hulu The hunt has been lost with the near death of the video store. Something I personally dislike.
My goal isn't just to talk about movies but also to encourage people to go outside of their cycles, to look for films worth remembering.
Happy Halloween, shitheads.
Driller Killer, Abel Ferrera, 1979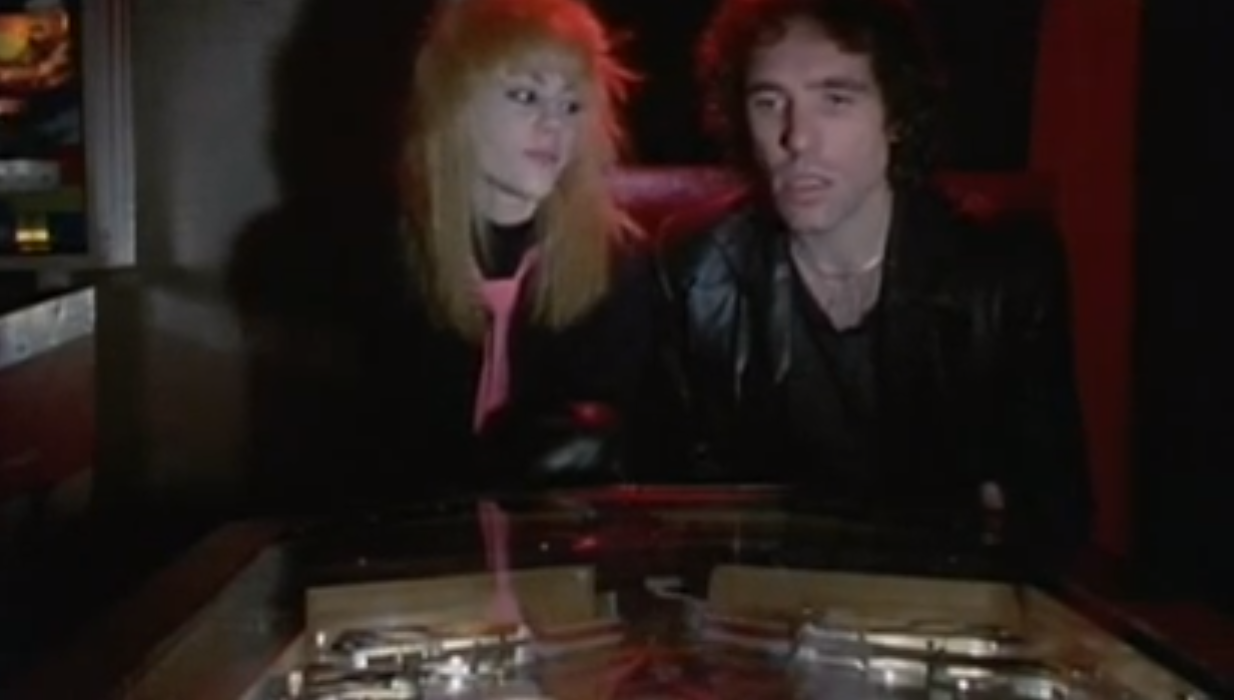 Abel Ferrera is the coked-out italian uncle from Manhattan we all want.
In his early days, nobody could outshine Ferrera's pulp. His Miami Vice episodes are possibly the best from the series, King of New York showed a Walken rarely known, and Driller Killer is a fever dream of vapidity and death.
What this movie has: taxicab make-outs, indecisive women with unkempt hair, bisexuality, a shitty rock band, eccentric new yorkers, white people dancing horribly, alive/dead winos, douche portraits, art fags, alley crucifixions and the realest bus stop scene ever filmed.
Eaten Alive, Tobe Hooper, 1977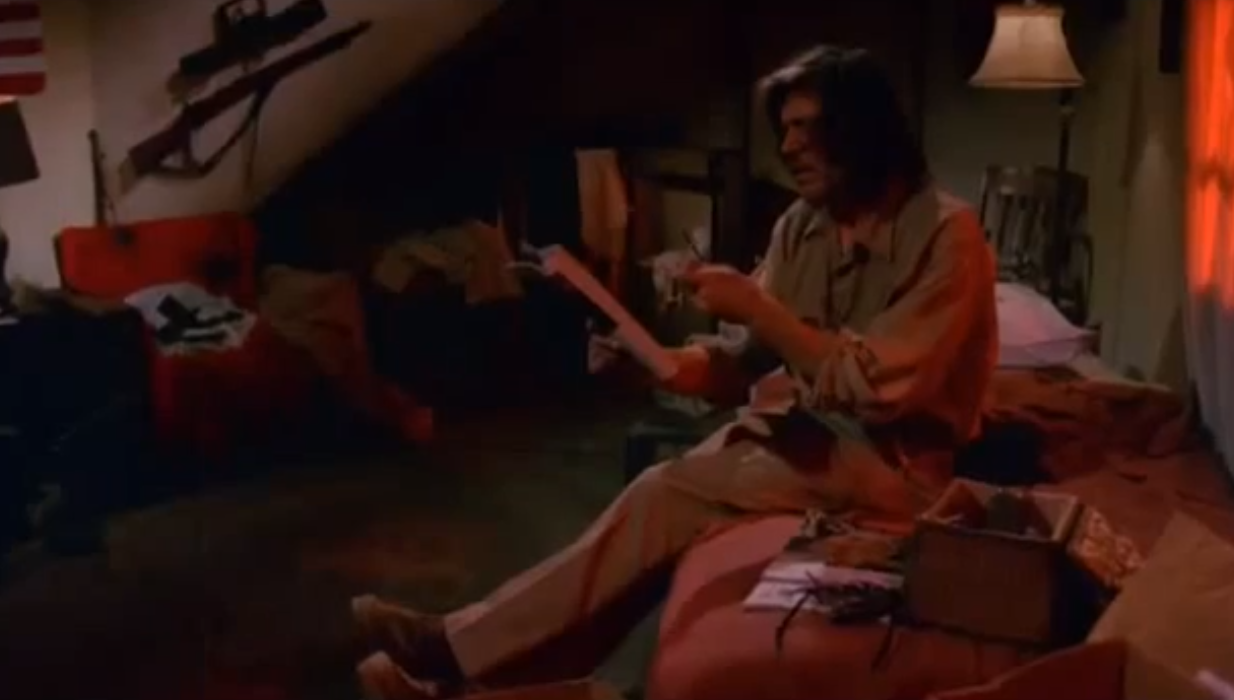 A story of a lonely texan and his pet alligator masquerading as a crocodile–most likely from insecurity–and a whole lot of what the fuck.
Tobe Hooper is the she-male mother theresa, standing open armed with a razor-wire wrapped erection, welcoming you to her/his warmth. Flee to the embrace, child.
What this movie has: Robert Englund with an anal sex fetish, lazy cops, whores, a scythe–a fucking scythe!–bondage, drug addled parents, cowboy music, shrieking and wigs.
Oh, yeah, and a surly alligator with an insatiable appetite for human flesh.
Evil Dead Trap, Toshiharu Ikeda, 1988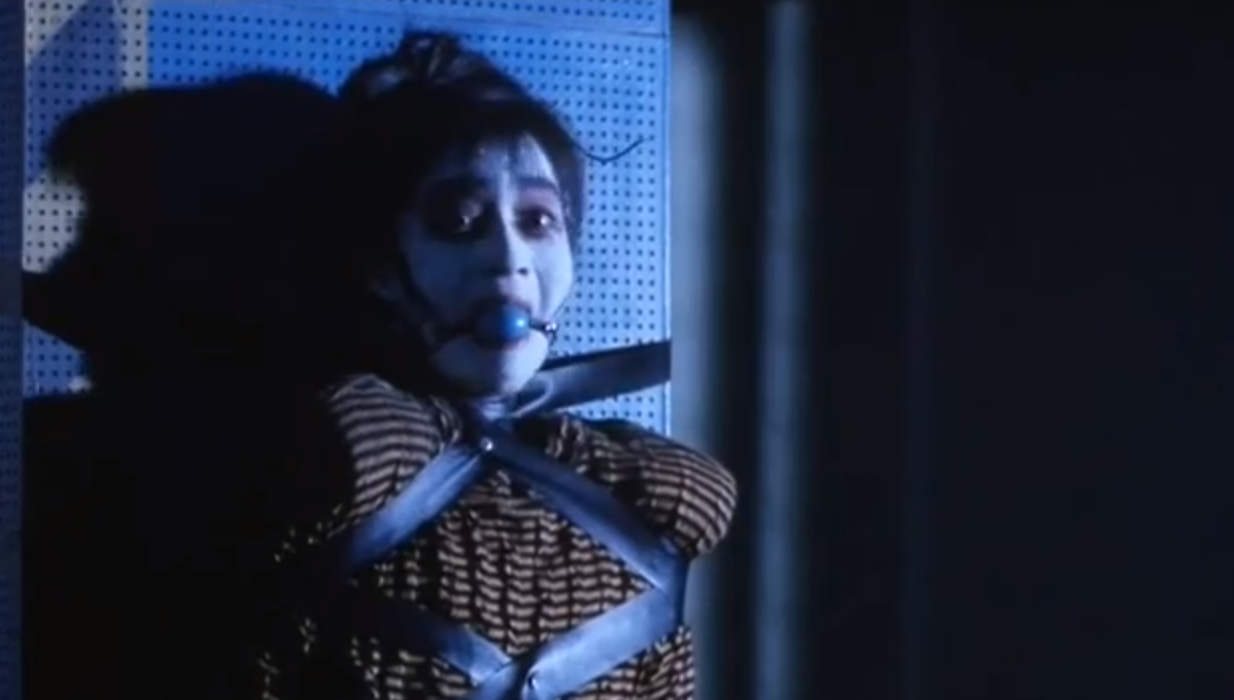 The japanese film that laid the framework for american gore porn. The first of a trilogy.
A reporter receives an anonymous video depicting a woman chained in a barren warehouse being turned into beef jerky by knife blade. She, of course, has to find the scoop.
What the movie has: vhs tapes, horny japanese guy who acts like every horny japanese guy, abandoned military base, falling hamburgers, an eye inside-out, impalement, mysterious dude who acts like every mysterious dude, creepers, pitfalls, mommy issues, ping-pong ball gags, and one of the best thematic songs.
TerrorVision, Ted Nicolaou, 1986
Made when cable television had mystery, a family buys a satellite dish which fortuitously becomes a dimensional portal for a monster who eats everything.
A spectacular cast, if not for any reason other than ex-velvet-underground-gogo-dancer Mary Woronov. She makes campy artful.
What this movie has: big and shiny satellite dish, hair, aerobics, guzzling of 'heinies', shell shocked old men and their almost illegal bond with young boys, snake tits, wife swapping, art worth buying, sex dungeon, bimbos and a monster that resembles my ex-wife.
I Woke Up Early The Day I Died, Aris Iliopulos, 1998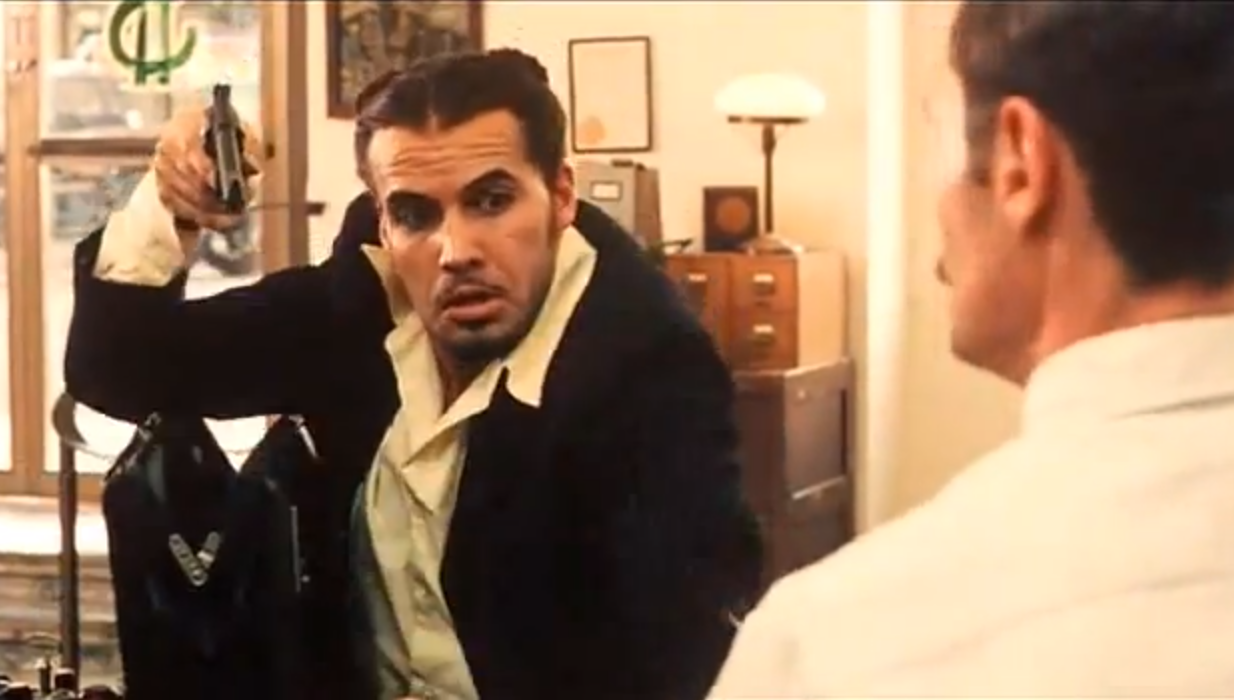 An Ed Wood screenplay made into a film. A man, Billy Zane, flees the mental hospital dressed in drag and goes on a spree. Which is all I can say about it. This film is difficult to summarize.
There is no dialogue.
Cast includes: Billy Zane, Tippi Hedren, Ron Perlman, Christina Ricci, Andrew McCarthy, Bud Cort, Taylor Negron, Rain & Summer Phoenix, Jonathon Taylor Thomas (!), Tara Reid, John Ritter, Ricky Schroder, Nicolette Sheridan, Sandra Bernhard, Leif Fucking Garrett, Dana Gould, Eartha Kitt and Vampira.
Just watch the damn movie.
Midori, Hiroshi Harada, 1992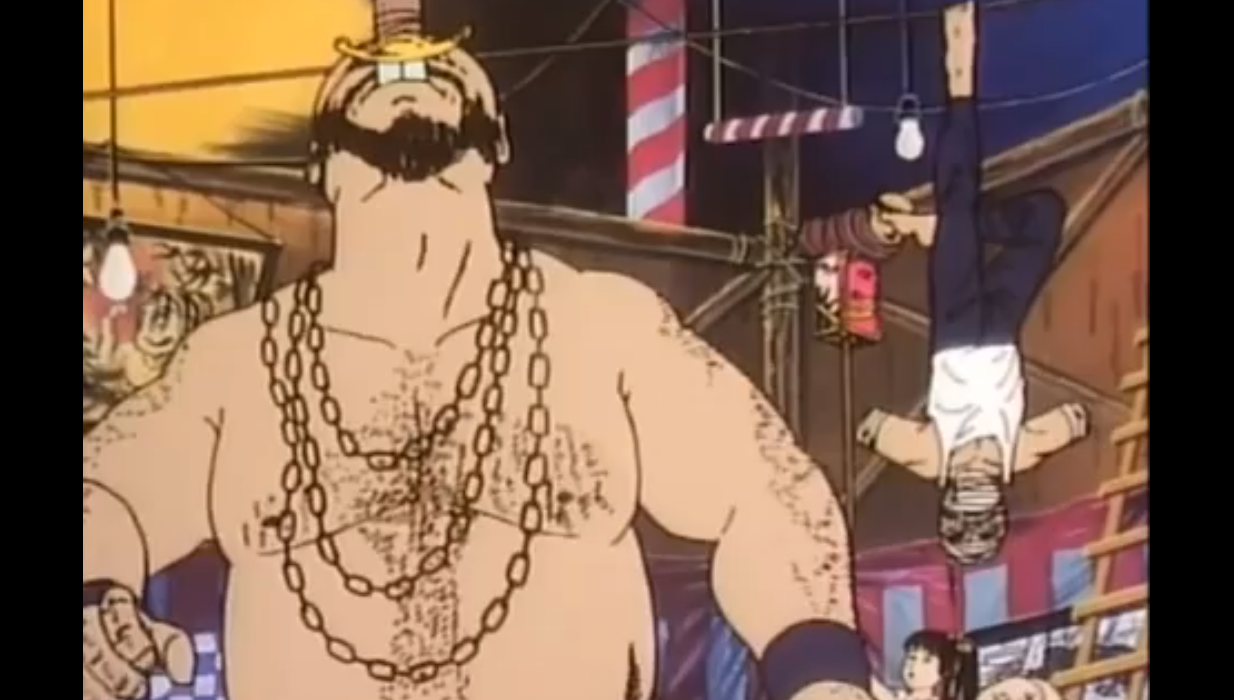 A young girl is conned into slavery at a travelling circus after her mother is eaten by rats.
This film was banned, confiscated and destroyed after its release but not for any reason you'd think of.
Harada spent his life savings and 5 years to hand paint 5000 frames to make Midori happen. The result is an unsettling animation for a dark film, which works tremendously well.
The subs are subpar at times but it's the only copy I could find on youtube.
What the movie has: slavery, eye copulation, amputees, chicks with dicks, worm people who enjoy felatio, cute puppies, submission, smoking midgets who hang out in gallon water bottles, magic and love.
The Twilight Zone, Season 3, Episode 19: Something in the Walls, Allan Kroeker, 1989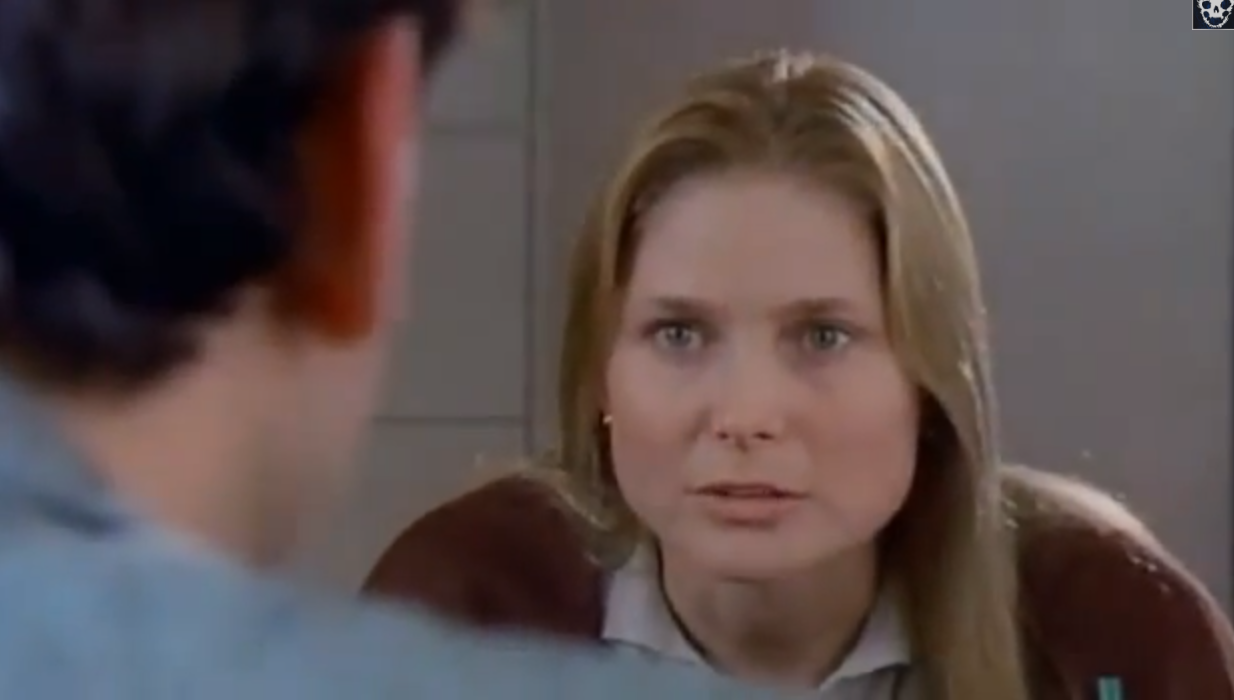 When I was a young loner spending most of my life in an empty house, my only friends were the television, my imagination and a bedroom ceiling. This episode of the second iteration of the Twilight Zone gave me a lot of anxiety.
I think it still holds some kung fu.
What this episode has: a woman in an insane asylum who's terrified of patterns.
Roseanne, Season 2, Episode 07: Boo!, John Pasquin, 1989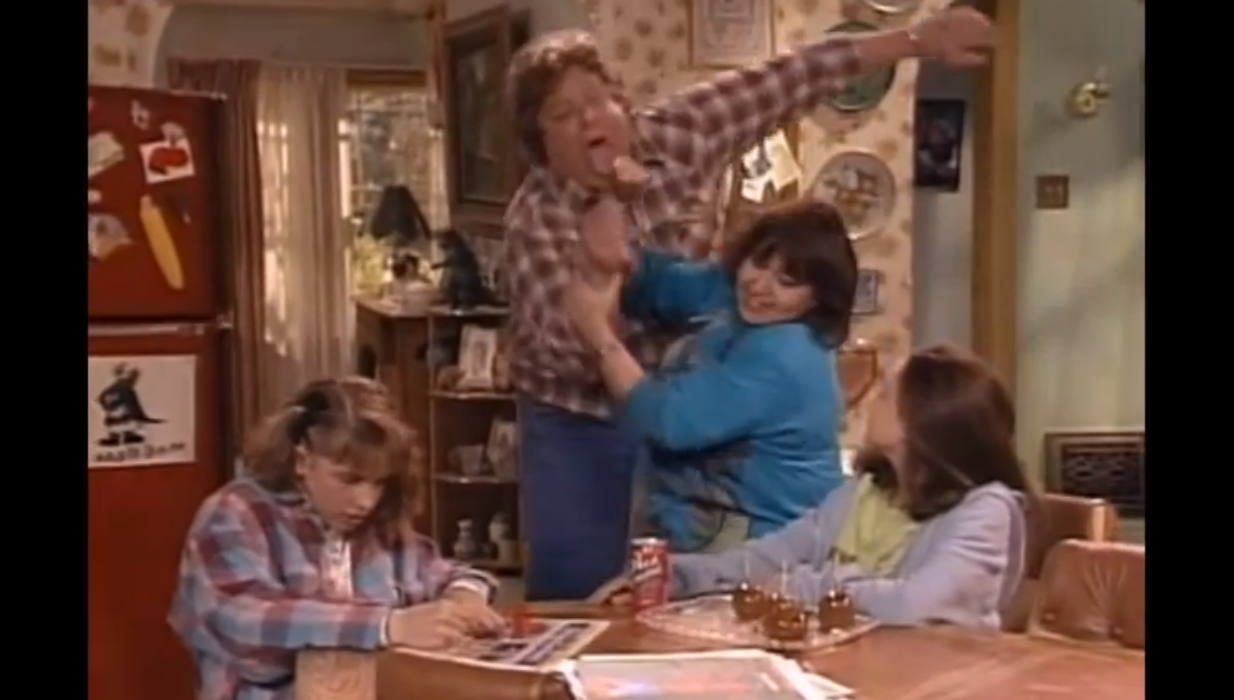 Uh, it isn't Halloween without Roseanne.
The first, and best, of the halloween episodes. The entire white trash gang vie for the crown of top frightener as they out do each other with spooky and zany pranks.
Check the end credits to see where Joss Whedon got his start.
What this episode has: the unattractive, whiny Becky.
Tourist Trap, David Schmoeller, 1979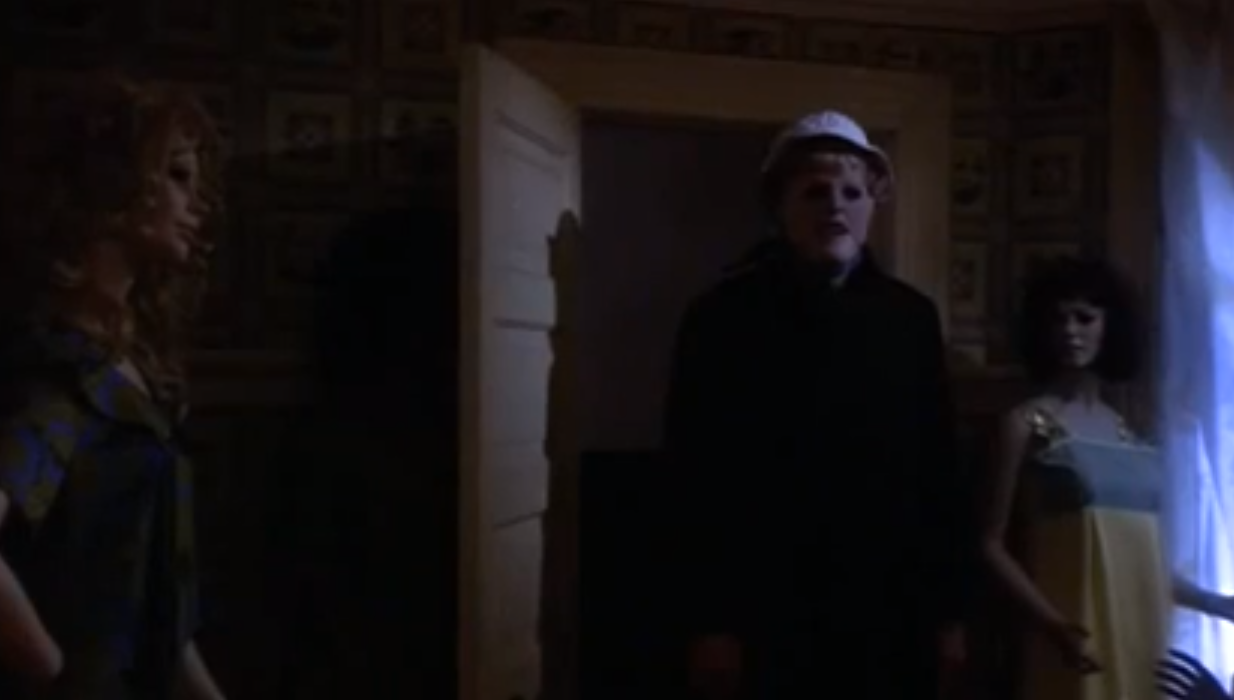 After seeing countless movies, I've developed an intuition and can usually discern how a story will unfold within the initial 10-15 minutes. It's rare a flick doesn't follow the usual rhythms.
Tourist Trap has a unique heart beat like a meth addicted chicken trapped in a house of mirrors with a cobra afflicted with bells palsey.
The first film from the dude who directed Puppet Master, Crawlspace and Dolls.
Like, holy shit.
What this movie has: Chuck Connors, wide-mouth mannequins, skinny dipping, sibling rivalry, animatronic representations of human beings who may or may not have once lived, flying objects, immortality, loneliness and an ending worth remembering.
Angst, Gerald Kargl, 1983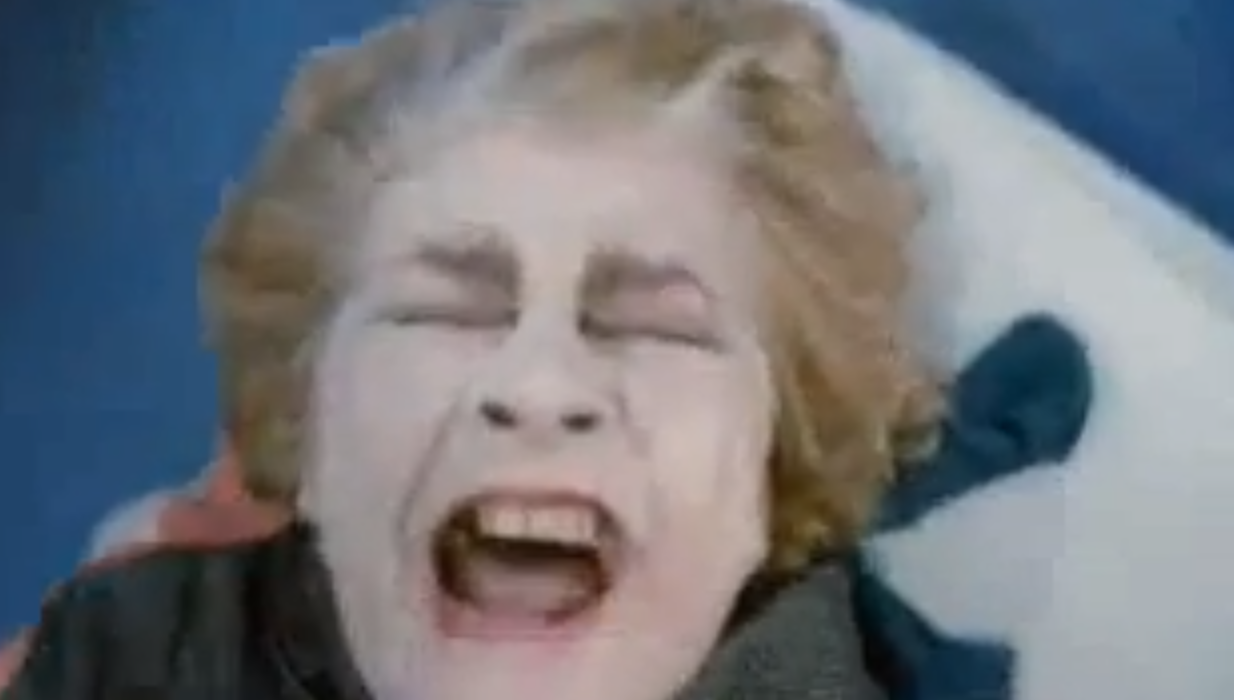 I know it's en vogue to suck the dick of Gaspar Noe, but, eh. It's not like I dislike his work, I just don't think it's anything special.
He stole heavily from Kargle and this film.
Guy spends 4 years in prison for killing an old person, gets out and immediately starts killing again. Fairly basic story but Kargl's camera work is like hunting elephants with a toothpick.
What this movie has: glorious movement, ambiance, mood, inner dialogue, aggressive sausage eating, i ran so far away, wheelchairs, new uses for doorknobs, voyeurism, corpse sex, bad driving skills and everlasting fear.
(in parts)





Moment By Moment, Jane Wagner, 1978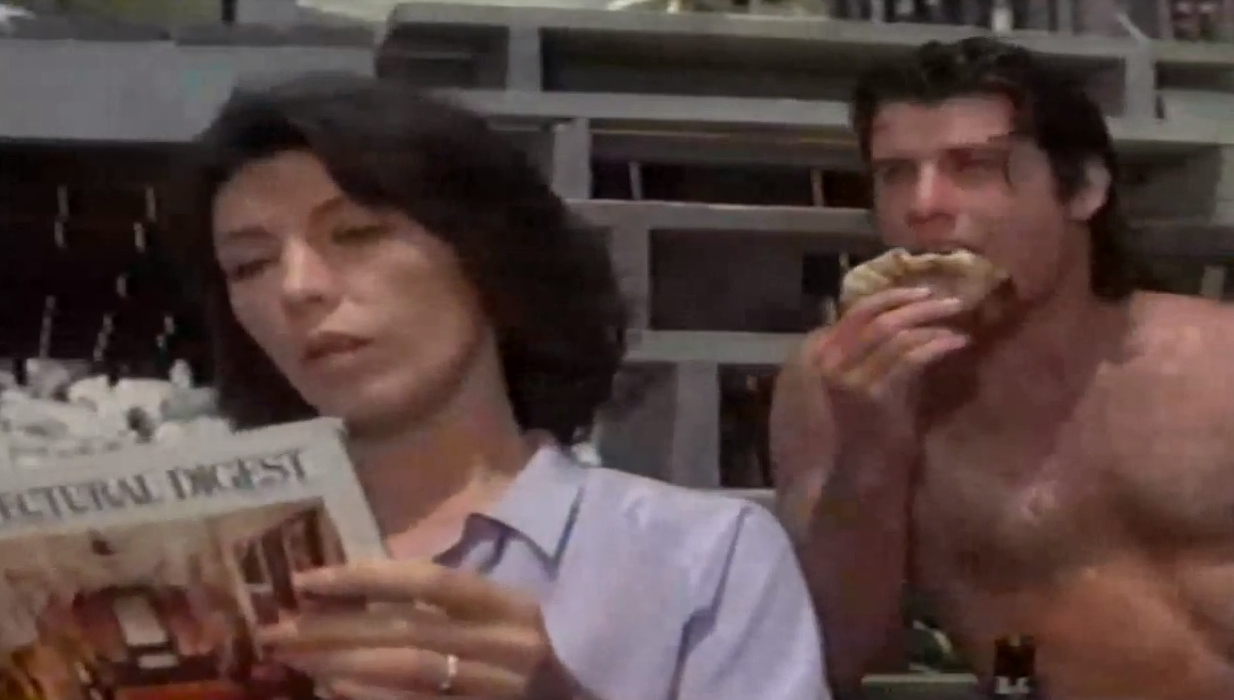 Completely resolved in thinking this is the most horrific movie made in the history of celluloid.
A love story starring Lily Tomlin and John Travolta with more awkwardness than a 13-year-old girl's first hand job, directed/written by Tomlin's life long partner, who never directed again.
What this movie has: jacuzzi sex, jacuzzi sex, jacuzzi sex, for fuck's sake–JACUZZI SEX.
6 Comments