A D Jameson
Is this Borges? Meaning Jorge Luis Borges?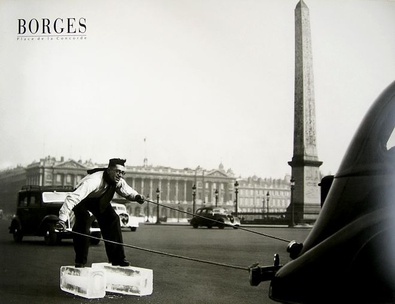 My pal Elf came across this picture, in poster form, at the school where he works. (Here is is for sale online.)
Anyone know the story behind it? Did JLB have something to do with it, or does it refer to some other Borges?
(I found this thread debating it, but it's hardly conclusive.)
Tags: jorge luis borges
26 Comments