March 28th, 2009 / 8:20 pm
Mean
Ryan Call
HTMLGIANT Presents: Coal in Your Stocking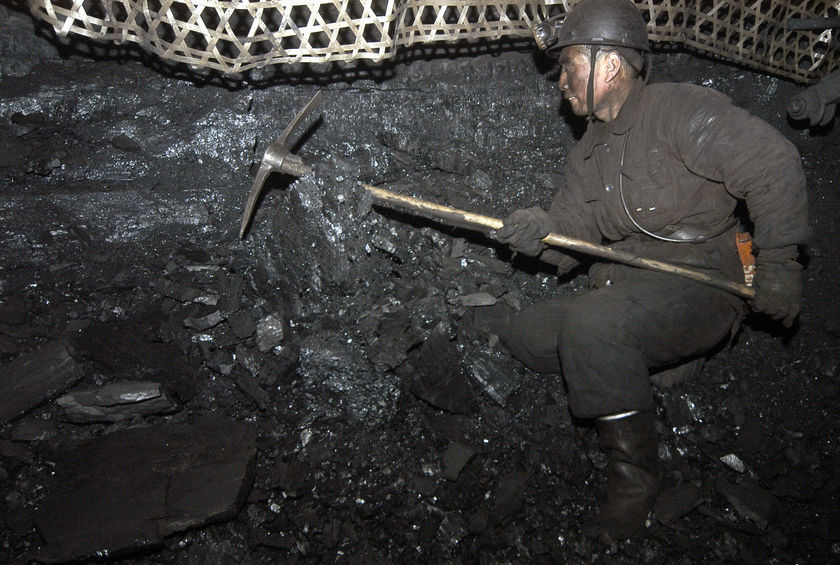 The other night at Poison Girl, I met a poet named Christian, an aquaintance of Gene Morgan. Christian was out for the reading and also celebrating his having been accepted to the program at The New School. During a hiccup in the conversation, Christian asked about HTMLGIANT, saying he hadn't read it since Secret Santa. I asked him why, and he said something like, "Well, I feel ashamed of myself. I never sent off a Secret Santa gift. I couldn't figure out what to get her."
So I told him he should still do it, he had time, why not send off a gift? It's okay if you can't figure out what to get her, I said. The idea is to send a surprise, something you admire and want to share with someone else.
Yes, he said. I understand, he said. Yes, I should, he said. He said he was sorry, and he wrote this on the back of a receipt to show his sorrow. He said that I should post it for everyone to see: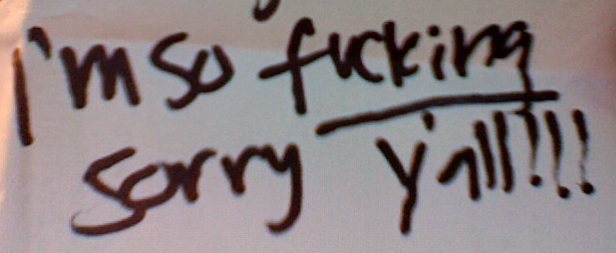 Despite this apology (is it sincere? can it be sincere with three exclamation points? the underlining? the 'ya'll'? the cursing? I don't know), I sadly doubt he will ever send off the gift, though I hope he will prove me wrong.
Regardless, I'd like to present him with HTMLGIANT's first ever Coal In Your Stocking award.
Christian, for your lack of effort, I say congratulations! Good luck next year in school, and while I hope the best for you, I also have to say this: may you receive lots of coal in your stocking during the holidays.
Now I throw you to the wolves.
I know all of this happened a while ago, but I can't help but post this last bit: those of you who still haven't received gifts, I'm sorry. Those who took part, but didn't send off a gift, please please do that.
Tags: Secret Santa
22 Comments