Matthew Simmons
Power Quote: The Conservative Bible Project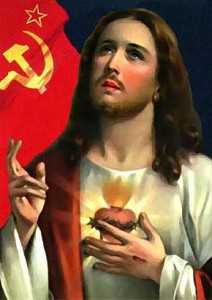 Socialistic terminology permeates English translations of the Bible, without justification. This improperly encourages the "social justice" movement among Christians.

For example, the conservative word "volunteer" is mentioned only once in the ESV, yet the socialistic word "comrade" is used three times, "laborer(s)" is used 13 times, "labored" 15 times, and "fellow" (as in "fellow worker") is used 55 times.
The Conservative Bible Project.
Maybe they can just remove Jesus entirely.
16 Comments