Power Quote
Mike Young
—
"I am not opposed to poems. I love poems. I love people who write poems, passionately. But the SOCIAL ROLE OF POET is a disaster, just like every other social role. The struggle is for the end of roles, for the end of the division of labor, for the end of the gender distinction, for the end of identity as it exists. Free relations, not roles. Poems made by anyone who makes them. No poets." — Joshua Clover has one point and it's about rabbits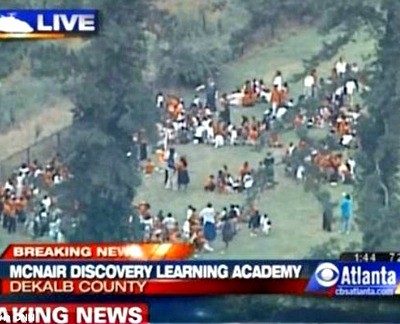 You have not come to something that can be touched, a blazing fire, and darkness, and gloom, and a tempest, and the sound of a trumpet, and a voice whose words made the hearers beg that not another word be spoken to them. (For the could not endure the order that was given, "If even an animal touches the mountain, it shall be stoned to death.") Indeed, so terrifying was the sight that Moses said, "I tremble with fear.") But you have come to Mount Zion and to the city of the living God, the heavenly Jerusalem, and to innumerable angels in festal gathering, and to the assembly of the firstborn who are enrolled in heaven, and to God the judge of all, and to the spirits of the righteous made perfect, and to Jesus, the mediator of a new covenant, and to the sprinkled blood that speaks a better word than the blood of Abel. See that you do not refuse the one who is speaking; for if they did not escape when they refused the one who warned them on earth, how much less will we escape if we reject the one who warns from heaven! At that time his voice shook the earth; but now he has promised, "Yet once more I will shake not only the earth but also the heaven." This phrase, "Yet once more," indicates the removal of what is shaken–that is, created things–so that what cannot be shaken may remain. Therefore, since we are receiving a kingdom that cannot be shaken, let us give thanks, by which we offer God an acceptable worship with reverence and awe; for indeed our God is a consuming fire.

Hebrews 12:18-29
This was a week that shook.
In my immediate circle, the shaking began on Monday with news of a fatal car wreck, a suicide, and the death of a pet. All this amid photos circulating of all those sweet faces on all those dead bodies in Syria. The next day, down the street from my house, a man brought an automatic rifle and almost 500 rounds of ammunition into an elementary school. You might've heard. It is true that nobody was hurt. It is true that a brave and compassionate act likely saved many lives. It is also true that everybody was hurt. Children, teachers, parents. It is also true that many lives are, for now at least, wrecked. That kind of intrusion is crippling (and other students, in other nearby schools that were put on lockdown, understandably believed their own schools had been invaded). Antoinette Tuff's courage should doubtless be cause for praise. It should relieve us that her breathtaking kindness exists in this world. Still, we tremble.
I heard the scripture quoted above at church this morning. It's filed in the bulletin under "Lesson." Not for anything could I tell you what the lesson is, but I'm pretty sure this week taught it to me. There's a lot in those eleven verses. There is a mountain no beast can touch. There is blood that speaks a word that's better than the word spoken by the blood of a man who was killed by his brother. What does better mean in that context; what is the word spoken by blood. The opening is especially uncanny in its long list of everything that is not, but that, seemingly, was, given that the last item, the voice, had hearers who responded. And then just when it seems all tidied up at the end with the comparatively bland phrase "an acceptable worship with reverence and awe," we're suddenly back in the fire.
What caused this great decline? We can point to the disappearances of older class and power structures. The decline of the church, the aristocracy, the bourgeoisie—those great foils of Modernist energies—have dissolved. Like Kant's dove in free flight cutting through the air, the writer needs to feel a kind of resistance on the part of Literature, needs to work against something even as it struggles for something. And what is there to work against when there's no one left to antagonise? We could speak of globalisation, of the incorporation of the whole planet into the world market, which has the effect of weakening of past cultural forms and national literatures. We notice the ascension of the individual to a place where idiosyncrasy itself becomes commonplace, where the self, the soul, the heart, and the mind are demographic jargon. There is little sense of a tradition to wrestle with—no agon of authorship that we associate with the writers of the past. We could point to the populism of contemporary culture, to the dissolution of older boundaries between high and low art, and to a weakening of our suspicions about the market. Writers now work in concert with capitalism, rather than setting themselves against it. You're nothing unless you sell, unless your name is known, unless scores of admirers turn up at your book signings. We could also point to the banality of liberal democracies: by tolerating everything, by incorporating everything, our political system licenses nothing. Art was once oppositional, but now it is consumed by the cultural apparatus, and seriousness itself reduces itself into a kind of kitsch for generations X, Y and Z. We have not run out of things to be serious about—our atmosphere boils, our reservoirs of water go dry, our political dynamic dares our ingenuity to permit catastrophe—but the literary means to register tragedy have exhausted themselves. Globalisation has flattened Literature into a million niche markets, and prose has become another product: pleasurable, notable, exquisite, laborious, respected, but always small. No poem will ferment revolution, no novel challenges reality, not anymore.
—Lars Iyer, NUDE IN YOUR HOT TUB, FACING THE ABYSS (A LITERARY MANIFESTO AFTER THE END OF LITERATURE AND MANIFESTOS)
Mike Young
—
"I get so very tired of having to talk about literature. I didn't begin writing because I wanted to sit in a room and discuss the subjectivity in Wordsworth and Ashbery; I began writing because I had made friends with the dead: they had written to me, in their books, about life on earth and I wanted to write back and say yes, house, bridge, river, hair, no, maybe, never, forever." — Mary Ruefle (via Amber Sparks)
Mike Young
—
now I am famished for peace
now I watch a 90 year old movie to
witness dead people talking singing
riding horses samsara
SAMSARA SAMSARA
I've been walking the border of sleep to find you
dreaming around the circumference of
a hole in the ground
the bravest thing sometimes is
how the morning is greeted
fight for the money or
fight for the soul the saying goes
but another goal is to
fight for neither
from CAConrad's "I Loved Earth Years Ago"
Comments Off

on I Loved Earth Years Ago — CAConrad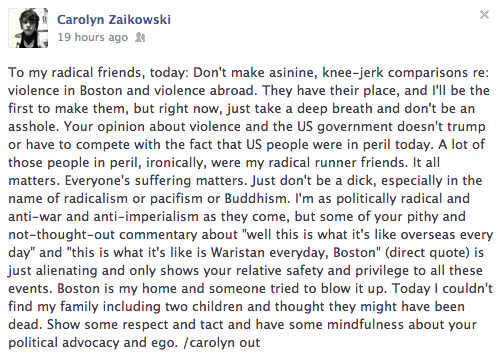 via Carolyn Zaikowski, who, like, actually writes about this stuff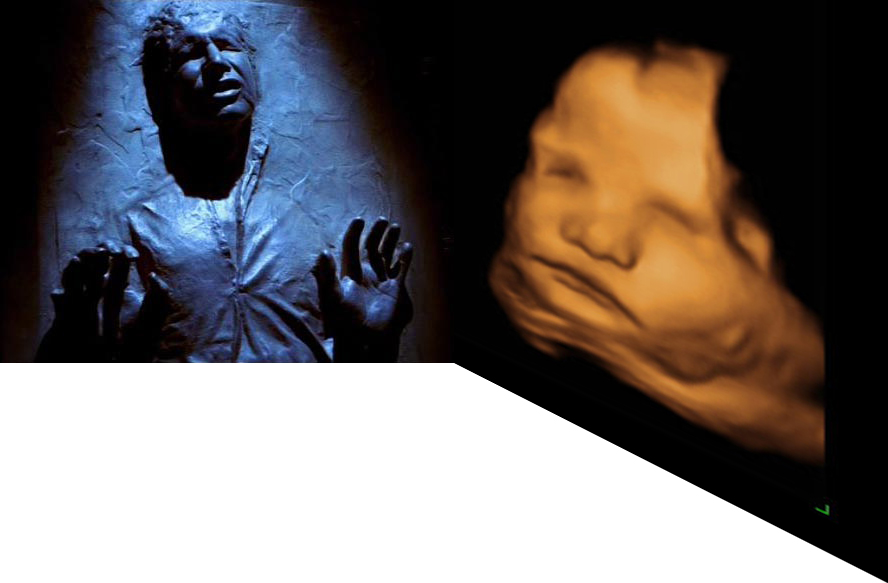 A book has neither object nor subject; it is made of variously formed matters, and very different dates and speeds. To attribute the book to a subject is to overlook this working of matters, and the exteriority of their relations. It is to fabricate a beneficent God to explain geological movements. In a book, as in all things, there are lines of articulation or segmentarity, strata and territories; but also lines of flight, movements of deterritorialization and destratification. Comparative rates of flow on these lines produce phenomena of relative slowness and viscosity, or, on the contrary, of acceleration and rupture. All this, lines and measurable speeds, constitutes an assemblage. READ MORE >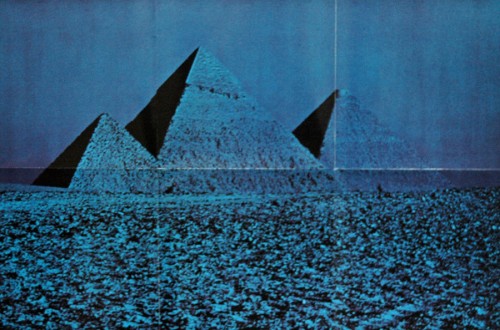 Pyramids. The only desirable tombs. Monoliths, obelisks, this ancient geometry of form. The way energy floats, fuck the new age bullshit sometimes you cannot deny that this is reality. The scent of immortality. Endless lust buried in this cold earth. Aesthetics as holy gods. No competition, only artifice. Beautiful, beautiful artifice. Something to look forward to. Something accountable. My own private structural system. Cold night howls. The expulsive glossolalia'd voice; I AM GOD.1
It's time we cut out the bullshit. It's time we start making something that either lifts us into the air. Accelerate through fiction and into a new reality. Nothing is perfect but it can always be new.
1#45, excerpted from Errors; or Dreams I've Never Had
bababadalgharaghtakamminarronnkonnbronntonnerronntuonnthunntrovarrhounawns-kawntoohoohoordenenthurnuk
Perkodhuskurunbarggruauyagokgorlayorgromgremmitghundhurthrumathunaradidillifait-itillibumullunukkunun
klikkaklakkaklaskaklopatzklatschabattacreppycrottygraddaghsemmihsammihnouithapp-luddyappladdypkonpkot
Bladyughfoulmoecklenburgwhurawhorascortastrumpapornanennykocksapastippatappa-tupperstrippuckputtanach
Thingcrooklyexineverypasturesixdixlikencehimaroundhersthemaggerbykinkinkankan-withdownmindlookingated