June 5th, 2014 / 2:00 pm
Random
Shane Jones
30 Pictures of Refrigerators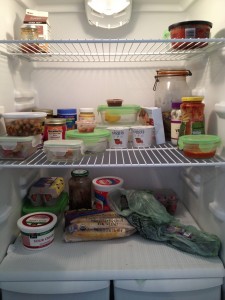 Amina Cain is the author of Creature, one of my favorite books in 2013.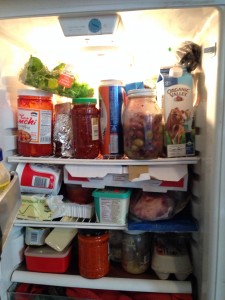 Andrew Weatherhead is funny. I follow his twitter and laugh often at his tweets.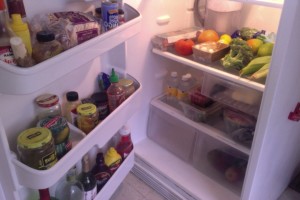 Brandi Wells writes flash fiction. I've followed her writing for a long time and enjoy it.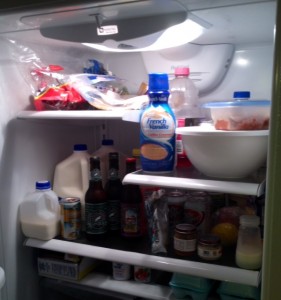 Brandon Hobson is the author of Deep Ellum, a novel I read and blurbed and think is one of the best books published this year.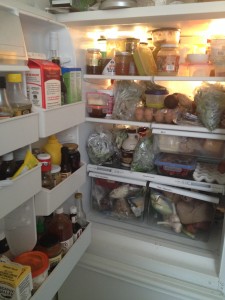 Bronwen Tate is a poet I met at AWP Chicago in 2009. She was sitting at a table (Octopus Books maybe) and knitting a scarf.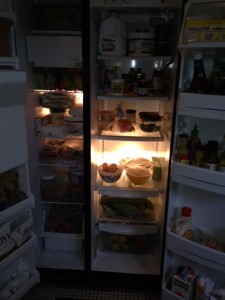 Cari Luna is the author of The Revolution of Every Day. She writes often about writing and is a good editor. Has somewhere between 1-5 children.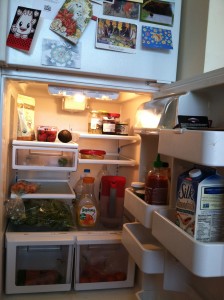 Cassandra Troyan is the author of Kill Manual. I've never met her and know little about her besides liking her imagery very much.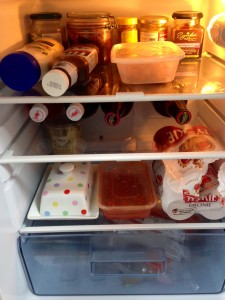 Chris Killen is the author of The Bird Room. He's one of the first people to read Light Boxes which I sent to him as a PDF in 2008.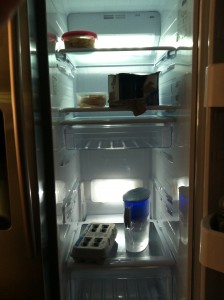 Darby Larson is the author of Irritant. His refrigerator pic is one of the most bleakest images I've ever seen. I keep expecting it to swallow me.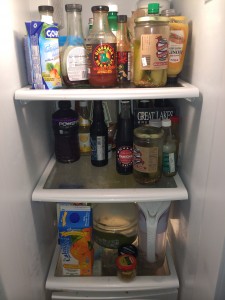 Dave McNamara is the publisher of Sunnyoutside Press. I first met Dave in 2002 while visiting the writer Nathan Graziano in NH.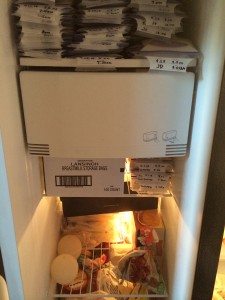 Dustin Long is the author of Icelander, one of my favorite books by a living author. Doesn't have any children but collects breast milk.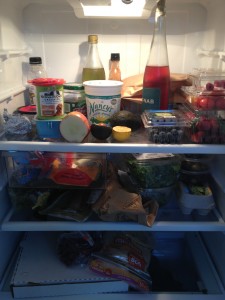 Edan Lepucki is the author of California. She's a contributor to The Millions, where I've read several of her essays and enjoyed.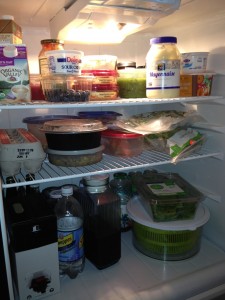 Elisa Gabbert is the author of The Self Unstable. I've randomly read her blog for years and always enjoyed it.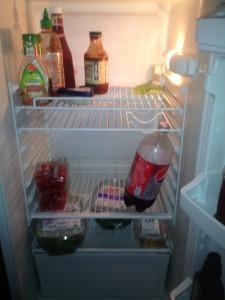 Giancarlo DiTrapano is the publisher of New York Tyrant, one of my favorite presses. His profile on Junot Diaz in Playboy Magazine is a piece of writing I think about a lot.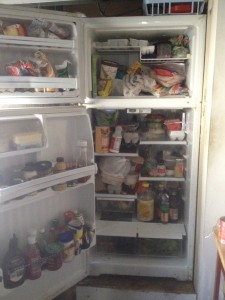 James Yeh is a founder of Gigantic Magazine. Has roommates. Read a blog once where he talked about riding his bike everywhere.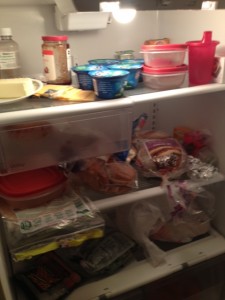 Jamie Iredell is the author of The Book of Freaks. When I think of good people, or "solid" people I think of Jamie Iredell and his smiling face.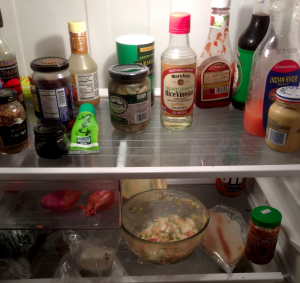 Jimmy Chen is Jimmy Chen. Recently apologized in an email to me for being didactic but I responded that he was just smart.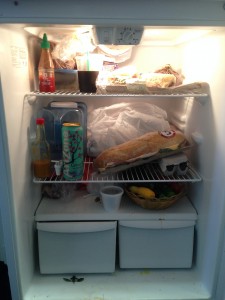 Ken Garduno illustrated the covers for my books Light Boxes and Daniel Fights a Hurricane.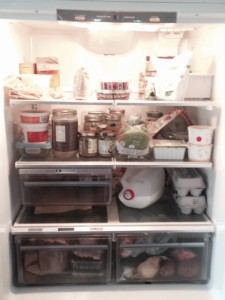 Kim Parko is the author of Cure All, one of my favorite books.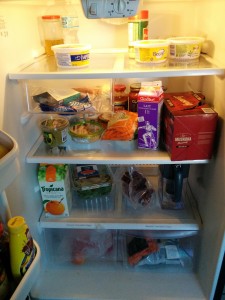 Kristina Born is the author of One Hour of Television, a book that should have been published by a reputable press and not by myself and Blake Butler.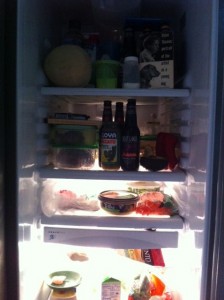 Lee Klein is the editor of Eyeshot, a now defunct web journal that rejected me somewhere between 4-7 times back in 2006. He's one of my favorite literary critics.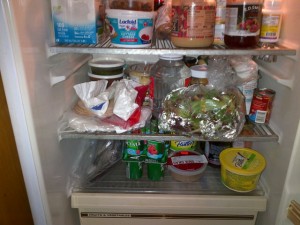 Lynne Tillman is the author of American Genius. She shares her refrigerator with her husband, the musician David Hofstra.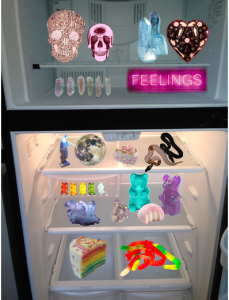 Melissa Broder is the author of Scarecrone. She sent exactly what I thought she would send.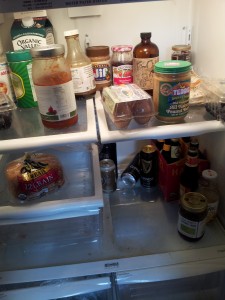 Mike Young is the author of Who Can Make It and Rachel B. Glaser is the author of Pee On Water. Everyone loves these two and for good reason, they are insanely talented and adorable.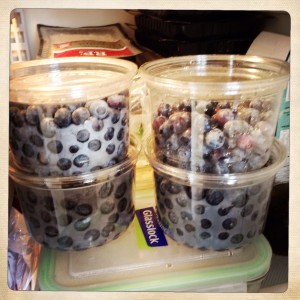 Nick Antosca is the author of The Girlfriend Game. He also writes for TV shows like Teen Wolf and Believe.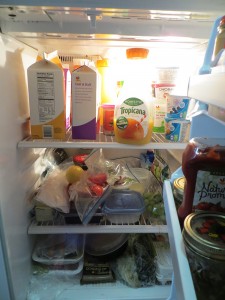 Ria Brodell is one of my favorite artists. I met her at a book reading in Boston, 2010.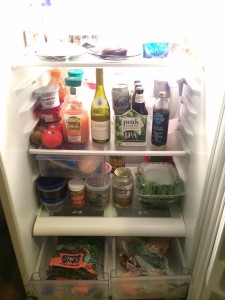 Sarah Jean Alexander is one of my favorite people on twitter. Has written multiple things on Hobart that I've enjoyed.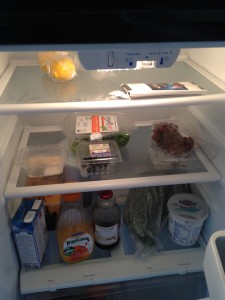 Tom Roberge was my editor at Penguin before leaving for New Directions.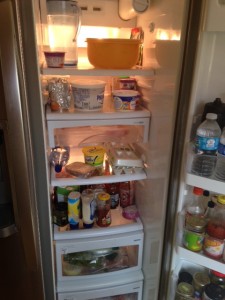 xtx is the author of Normally Special. Is currently working on a novel that I look forward to reading.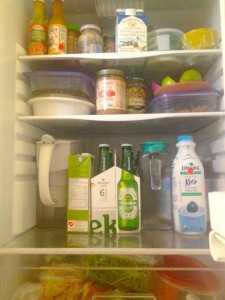 Scott Cheshire is the author of High As The Horses' Bridles, a book I'm reading now and enjoying.
16 Comments