April 2nd, 2010 / 1:46 pm
Random
Gene Morgan
Houston Indie Book Festival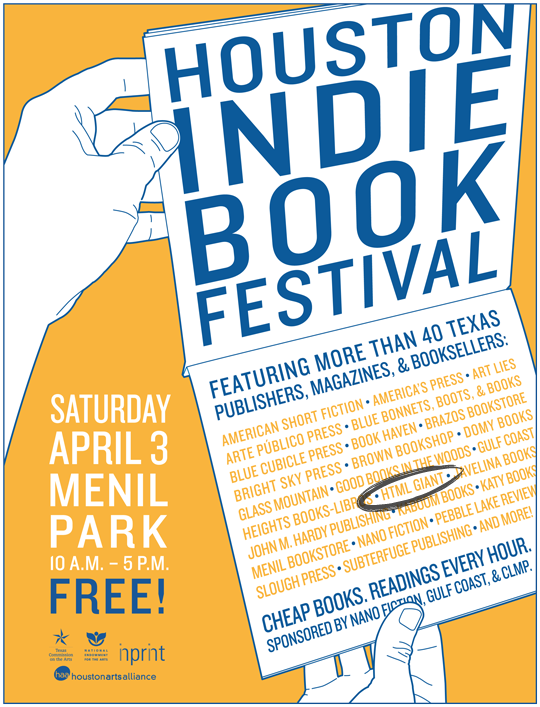 For the good folks of Texas and Louisiana, if you're looking for a good time that involves books, the Houston Indie Book Festival this weekend is very much that good time. Readings, books, writers walking around in hip clothes with sunglasses on.
It's at the Menil Park, which means you'll also be just steps away from the Maurizio Cattelan exhibition, which is just as free and awesome.
From 10am-5pm Blake and I will be near a table with the HTMLGIANT name all over it. We have copies of some small press books to sell (credit cards accepted, even Discover!), and I'll likely have my son with me, who will sign all of your chests with cookies and boogers.
Stop by and hang out. I'd like to shake your hand.
UPDATE: Ryan Call is going to be there!
Tags: Houston Indie Book Festival, indie presses, support indie lit
14 Comments