October 2nd, 2008 / 12:25 pm
Uncategorized
Blake Butler
Black Clock open to web subs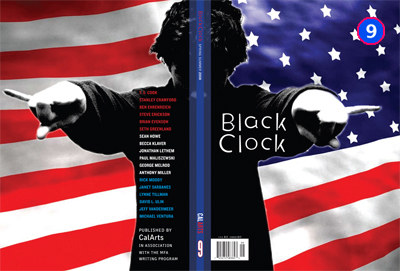 Black Clock has always been abysmally slow in their return of reading: last week I got a response from them for stuff I'd sent over a year before, and had since retracted, though this was better than the two other times I submitted, in which I received no response at all.
Hopefully that will take a swing for the better now that they've switched their submission policy over to include electronic subs via their website, though we'll see.
Even despite the long slur, Black Clock has long been one of my favorite to look at lit mags, they make beautiful issues that feature really strong language and image based work, plus its edited by the masterful Steve Erickson. Give it a roll of the dice.
Tags: black clock, steve erickson
14 Comments