November 1st, 2010 / 3:30 pm
Random
Lily Hoang
Conserve your brain: don't wear that hat!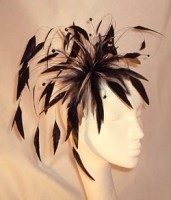 I went to a party a few weeks back, and a friend of mine had on the most dazzling head garment. Every time I looked at her head, I was fascinated. And still, I was taken aback when I learned its name: the fascinator. The double entendre is complete in the fact that it both fascinates and is fastened. I love puns.
Look at this fascinator to your right. Isn't it fascinating? Couldn't you look at this for hours? Now, imagine seeing this on a person. What could you possibly say that would be as fittingly fascinating? I would feel lost before I could even speak.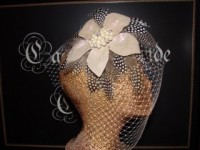 A few weeks back, I had a conversation with the fabulous Molly Gaudry about hats. She was looking for a hat to top off (pun!) her reading "costume." I made a plea for her to go with a birdcage with veil, which is a hot trend right now—as evidenced in their proliferation in clothing stores such as Forever 21—but she decided to go a hat with more pizzazz.
But these two conversations made me think more about hats.
In Canada, we call winter hats "tuques." This is funny.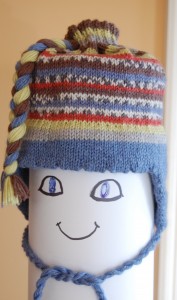 This is not to be confused with toques.
Another favorite of mine is the sloucher.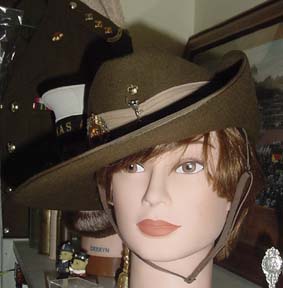 And the porkpie.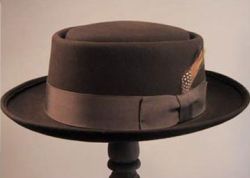 And the boss of the plains.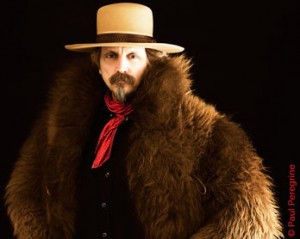 What is fascinating about all these hats is their lack of functionality. Whereas some hats, such as the boss of the plains, the chullo, or the patty hat, shield the head from weather, they don't really protect the head from injury. Many military hats exist strictly for show. I've even seen bicycle helmets for show.
What do you do to protect your head? Or maybe these hats tell a narrative about our emphasis on style and accessorizing over function. After all, we need only look at women's pants—or skinny pants in general—to see how little functionality functions in our decisions regarding fashion.
Tags: hats
10 Comments