October 27th, 2008 / 12:56 am
Uncategorized
Blake Butler
Diagram 8.5 is live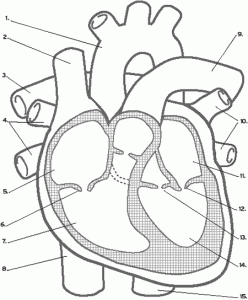 from Diagram:
rises from the giant patch, is out. Consider it an earliness, a bonus, since sometimes we run late too. Perhaps you have noted it and mocked us for it, or raised a glass to our tardiness. Both are fair responses. But this time the new issue is a preemie. So cute! So gross! It's a live live.

Featuring some SCHEMATICS:

* A Baby's Face is Small
* An Analysis of the Lever Escapement
* Another Method for Making a Cloud Descend With One or More Persons In It.
* Evidence of Validity of Sensory Evaluation of the Overall Appearance of Pap Smears
* Surgical Procedure: The Unicorn

Some smokin' hot REVIEWS of books that are good: [Nicky Beer on Elizabeth Bradfield] [Amanda Maule on Clay Matthews] [Matt Dube on Ben Segal]

And horrifying contributions from:

* Arlene Ang
* Brent Armendinger
* Christopher Cheney
* Joanne Diaz
* Jehanne Dubrow
* Ori Fienberg
* Elisa Gabbert
* Melissa Ginsburg
* Boris Jardine
* M. Kasper
* Marissa Landrigan
* Daniel J. Langton
* Stacie Leatherman
* Margaret MacInnis
* Jack Martin
* Teresa K. Miller
* Trey Moody
* Sierra Nelson
* Kim Parko
* Isaac Pressnell
* Justin Runge
* Margot Schilpp
* Amy Schrader
* Jeffrey Skinner
* Don Thompson
* R. A. Villanueva

Have I mentioned that we are more than willing to wash you in your entirety? I hope so. I had really wanted to mention that. So: check it out at <http://thediagram.com>.
Tags: arlene ang, diagram 8.5, elisa gabbert