May 2nd, 2011 / 11:51 am
Random
Ryan Call
"Disagreement" by Lydia Davis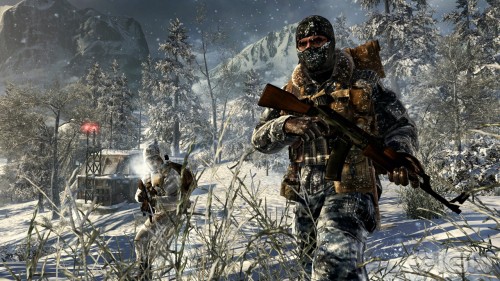 Three months ago I sent in the final version of my manuscript to Amanda and Joseph at Caketrain. To celebrate this accomplishment I bought a PS3 and a copy of Call of Duty: Black Ops, which I played for nearly every day until about a week ago when hackers completely shut down the Playstation Network, suddenly dumping me back into reality.
In the resultant silence, I returned to books, reading in two days the entertaining Aurorarama by Jean-Christophe Valtat, which I recommend. I read In Watermelon Sugar by Richard Brautigan during two consecutive lunch breaks at work. And then I reread a favorite, Stories in the Worst Way by Gary Lutz, to finally recharge myself.
I found that I could read again, and suddenly I could write again too. And so now I'm back to work, writing on a story collection that's been an ongoing thing since late 2007 as well as something that could be a longer thing, which I just started. This is a step that has been incredibly difficult for me to take since having finished my last project.
In order to get over this difficulty, I thought I might take some time this month to reflect on some of the stories that have gotten me to this point. This, then, is my humble addition to Short Story month. I hope you like it?
***
Imagine a nineteen year old me sitting in class, a writing workshop actually, and reading "Disagreement" by Lydia Davis. It's the first day of the spring semester of my sophomore year and my professor, Stephanie Powell Watts, has asked us to read this really short story as a kind of introduction to the class.
My experience with short stories until that point had been fairly standard. I took a class the previous fall and we read the usual stories, "All the Way in Flagstaff Arizona" and "A Vintage Thunderbird" stand out in my mind, but I hadn't yet really been conscious of a story like that of Lydia Davis.
Back then I considered myself a good reader, I think, but this Lydia Davis story confused me and excited me. I asked myself all of the usual questions: How was this a story? What was it about?
You know, questions we are usually taught to ask of a story.
I don't remember much else of that experience. I don't remember the discussion from that day. I don't remember if I thought it was a story or not. I don't even really remember the grade I got in the course?
But, the story has stuck with me. And the memory of my first encountering that story has stuck with me and all its accompanying emotions and thoughts. I have realized that the memory of encountering that story seems to repeat itself in all of the other stories I have read that have affected me greatly, and, in some ways, to me, it is that memory of encountering that story that is more important than the story itself.
Tags: Lydia Davis, short story month
11 Comments