November 19th, 2009 / 3:45 pm
Random
Matthew Simmons
Don't name names.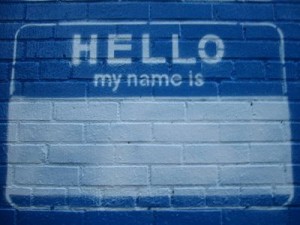 Sometimes I'll read through a post here and read the comments, and someone will tell a story about an unnamed authors weird/bad/inappropriate behavior and I'll think, "Man, who the hell did that?" And I'll want the commenter or poster to name names. Tell me who did that weird/bad/inappropriate thing.
But names won't be named. And I'll think, "Aw, c'mon. Why not? What are you afraid of? Go on. Name the name!"
Someone else will ask for names to be named. Someone will say, "C'mon. Be honest. Just tell us who did that thing. It's in the interest of open communication!"
And that's about the time when I realize: bullshit. My desire to have a name named has nothing to do with open communication. It has nothing to do with honesty. I have one—and only one—motivation. I may come up with justifications after the fact, but I have one motivation.
I like gossip. That's it. And everyone else does, too. We can mask our desire for names to be named in all sorts of higher-seeming justifications. But we just want to gossip.
So, fuck it. Don't name names. We don't really have any good reason to want them. And when we pressure you, cajole you, or try to make you feel like a coward for not naming names, remember that we're completely full of shit. Don't fall for it.
(Apologies for feeding the troll. Happens often enough, though.)
100 Comments