Lily Hoang
Don't write about this please…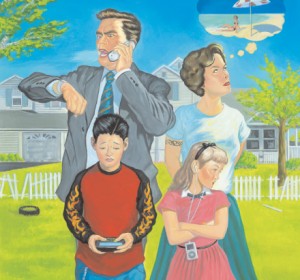 Holidays are fun. By fun, I mean unpleasant.
I always find it funny that especially during the holidays, people remind (ask) me not to recount what's happened in a book. Sure, I get it: my first two books (the only ones in print) have autobiographical elements, so of course, people would be "worried" I may write about them.
But when it comes down to it, isn't this more than a little egotistical? People are worried that by virtue of me being around them, I'll naturally find them or their lives so compelling that I'd want to chronicle it in a future book.
I recently had this conversation with Shane Jones about all this. We talked about how everyone (by which we both meant family) thinks they can find themselves in our characters. So I ask you this:
How often do you really steal from real life?
Do you worry about other writers putting you in their stories? (I've heard horror stories about this!)
Where is the line drawn between fiction & fiction?
It's funny because I had this quasi-embarrassing situation arise between myself & another writer a while back & my first response was: "Please don't write about this!" Why is this the most natural reaction? I'm totally guilty of my own criticism…
40 Comments