March 17th, 2017 / 12:40 pm
Random
Christopher Higgs
Hear with your eyes, see with your ears, until it becomes an act of resistance.
I'm on a huge Anthony Braxton kick right now. Like, inside a free jazz free fall vortex of kaleidoscopic music from Ornette Coleman to Cecil Taylor to Marion Brown to Albert Ayler to Don Cherry to Art Ensemble of Chicago to more and more and more, but right now Braxton's speaking to me the loudest.
LISTEN TO THIS: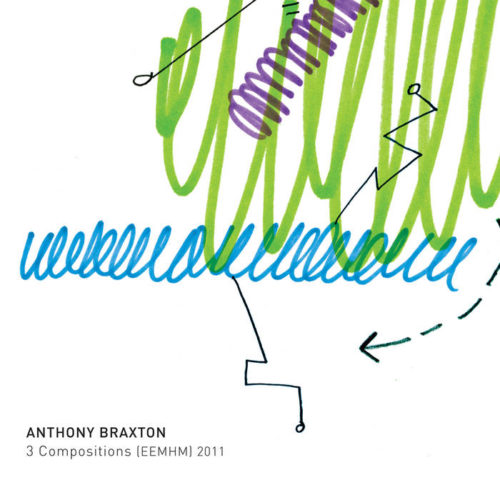 3 Compositions (EEMHM) 2011 by Anthony Braxton
Braxton's material moves in ways I find massively appealing: bold, dynamic, unpredictable, defiant, aggressive, persuasive, provocative, spooky, scary, creepy, cacophonous, rambunctious, chaotic, discursive, flagrant, abstract, unintelligible, bewildering, soothing, calming, inviting, indulgent, relentless, combative, mutinous, as if it were an act of resistance.
Near the conclusion of his famous lecture on the creative act, Deleuze says, "Counter information is not effective unless it becomes an act of resistance."
Rereading Aimé Césaire's Discourse on Colonialism, I'm struck by its continued relevance today. I lingered on that quote he uses from Ernest Renan, "We aspire not to equality but to domination. […] It is not a question of eliminating the inequalities among men but of broadening them and making them law."
Broadening inequality by making it law.
Hello, 2017.
Also supremely relevant, Étienne Balibar's recent essay "Citizen Subject," where he claims, "Obedience is the principle, identical to itself along the whole length of the hierarchical chain, and attached in the last instance to its transcendental origin, which makes those who obey into the members of a single body. Obedience institutes the command of higher over lower, but it fundamentally comes from below: as subditi, the subjects will their own obedience."
The subjects will their own obedience.
The subjects will their own obedience.
The subjects will their own obedience.
"The conventional, midlist novel that's taught in MFA programmes doesn't reflect the current reality at all. It's not even a very satisfying fantasy," says Dodie Bellamy in this interview with Lucy Ives at The White Review. Her forthcoming anthology co-edited with Kevin Killian called Writers Who Love Too Much: New Narrative Writing 1977-1997, from Nightboat Books, slays. So much valuable material. The bending point of certain American avant garde traditions happen therein.
"The avant-garde has become petrified, enamored by its own past, and therefore forever insular and forever looking backwards. Fuck the avant-garde. We must hew our own path," said Cathy Park Hong in her much discussed essay "Delusions of Whiteness in the Avant-Garde."
Today, we must resist the urge to will our own obedience.
"Capitalism is about self-expression; art is about self-expression. Art is far from being a radical outside movement," says Adam Curtis in this recent conversation with Yancey Strickler.
Today we must resist the force of obedience by making art from inside capitalism.
Morgan Parker, reading @ Cornelia St. Cafe (2016)
Christopher Soto (aka Loma) reading @ Radar Reading Series (2016)
Hanif Willis-Abdurraqib, performing "The Crown Ain't Worth Much" at the Button Poetry showcase at the 2015 National Poetry Slam
One Comment
March 17th, 2017 / 11:35 pm TheCasperReview—

anyone/everyone tired of watching the daily self-flagellation rituals of deranged white people is welcome to join us at caspermag.com

we just ran a great new story by sam pink!