December 19th, 2012 / 11:12 am
Random
Christopher Higgs
Holiday Shopping Guide: Poetry Recommendations

Since I did a Nonfiction Shopping Guide and a Fiction Shopping Guide, it seems only fair to offer a Poetry Shopping Guide as well.
Same guidelines apply here as with the other two: 20 titles published in 2012, randomly arranged, omitting publications by HTMLGIANT crew, and skewed toward my own aesthetic interests.
Without further adieu…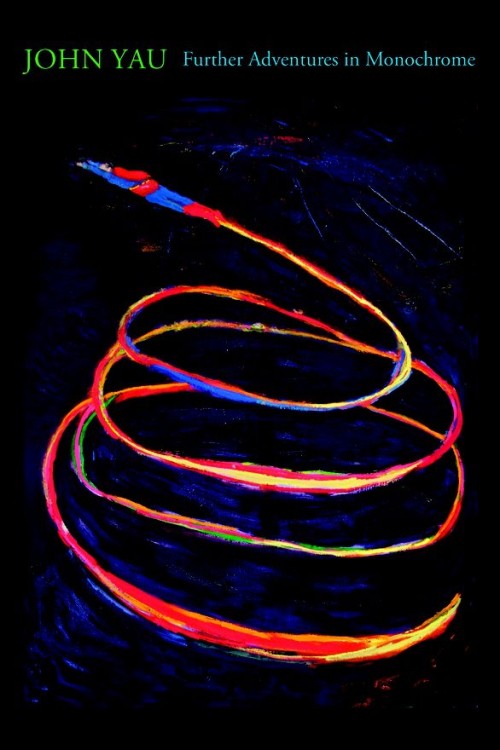 Further Adventures in Monochrome

by John Yau
John Yau engages art criticism, social theory, and syntactical dexterity to confront the problems of aging, meaning, and identity. Insisting that "True poets and artists know where language ends, which is why they go there," Yau presses against the limits of language, creating poems that are at once cryptic, playful, and insightful. Included in its entirety is his groundbreaking serial poem, "Genghis Chan: Private Eye," and a new series invoking the monochromatic painter Yves Klein.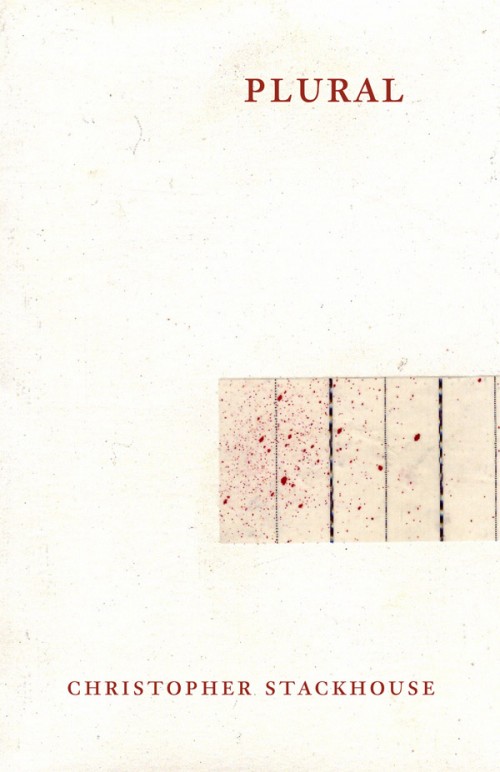 Plural

by Christopher Stackhouse
PLURAL is an experiential immersion in the daily life of an artist, arts critic and poet who weaves and juxtaposes aesthetic ideas, personal circumstances, philosophical questions, and societal situations while aggressively experimenting with poetic form and content. Stackhouse's interest in turning basic descriptions of everyday objects and mental images into caustic, claustrophobic, lyrical address is present in much of this collection. The prose poem "Short," a compressed narrative that recalls a perfunctory day of activity that includes an egg and toast breakfast, pornography, beer, and walking a dog, reveals highly self-aware attention to the dramatic closeness of thought, physical action, language and visuality. PLURAL also comprises poems made from direct transcriptions of notes taken at lectures given by philosophers Alain Badiou and Arthur Danto, as well as text appropriations and references to musicians J. S. Bach, Bill Dixon, and John Cage. PLURAL offers radically individual attempts at human communication and communion.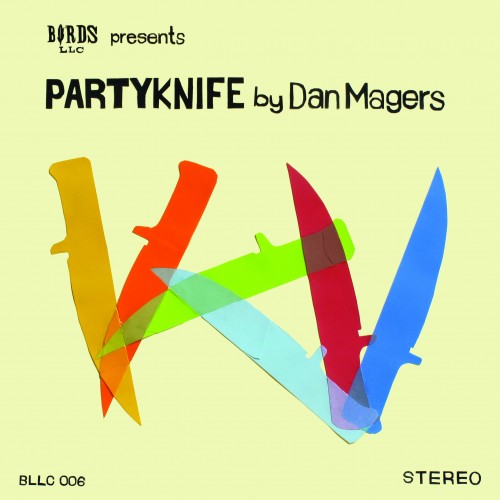 Partyknife

by Dan Magers
Partyknife is a debut book of angry, funny, sad poems from the banal seeming yet hyper-mysterious Sink Review and Immaculate Disciples Press founder Dan Magers.

The poems range from gleeful haywire to broken despair. Stoner wisdom and vulnerable transcendence alternate throughout as the speaker drinks vitality from life and longs to hold onto his identity and a band called Partyknife, a band he may or may never have been a part of. Partyknife is not a memoir, but stands as the last will and testament of the poet's 20s living in Brooklyn, New York.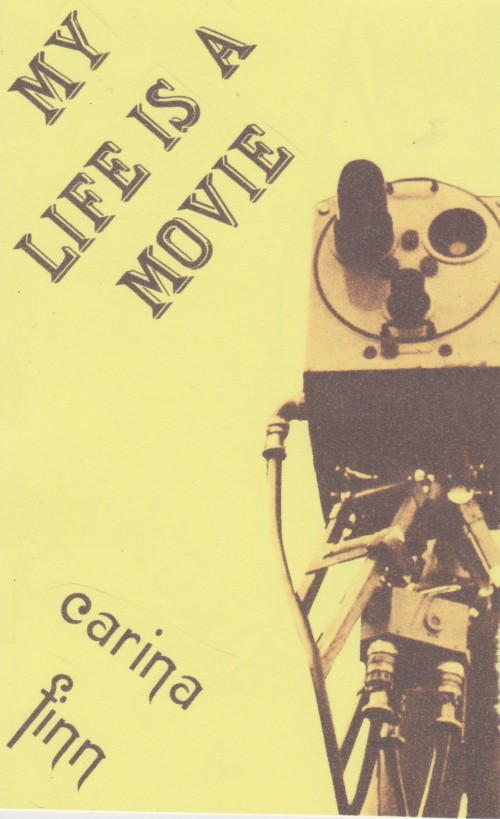 My Life is a Movie
by Carina Finn
Exteriors, interiors, film sets, sisters, cowboys, government, punching screens, voracious living death instincts, and everything of life or just propelled towards it with a ratty bow in its hair.

An excerpt:

EXTERIOR: THE OLD WEST OR THE GUTTED INTERIOR OF A PONTIAC BANSHEE

in cowboy movies everybody is noble and I like that about them also their skies. also in cowboy movies a lot of times the cowboys make breakfast in cast-iron appliances over real fires and without shirts on and the girls lie around feeling famished from so much cowboy-sex. if there were cowboys in winter they would still be able to make breakfast outside without shirts on because they are cowboys. the girls would wear dresses and bows and drink whiskey out of tin cups or break horses just like the cowboys except they are girls when they are in love which is always but especially or

I am riding in the back of a van with a bag of epees on my back and every fourth house has a star on it or cows or I tell myself a story about a modern general store that sells nothing but lemon drops in barrels or I am told a story about peanut butter and guns. outside the air smells like july or a pretzel factory or I am nailing a salt-lick to a rotting wooden wall.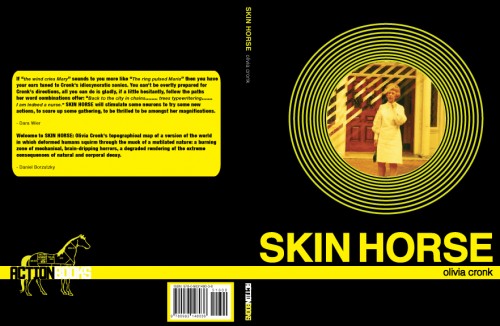 Skin Horse

by Olivia Cronk
Like a secret date with Lizzie Borden, these moody lyrics thrill as they incriminate. SKIN HORSE shows that history is a crime scene, and that crime is theatrical, rife with costumes, masks, hats, props, weapons, scripts, dialogue, wooden scenery and dreamlike reenactments. These poems are anachronistic yet uncannily alive, furtive yet frank like an incriminating note forgotten in an apron pocket. Cronk locks words together like a lace collar which flutters attractively even as it tightens at the reader's throat. She writes, "with velvet trim / in the whistle of seeing." She writes, "Is it too untoward to say Please Go Back to Normal Life?" She writes, "Gotta nest of woe a nest of wail / and pardon my tied-on prom."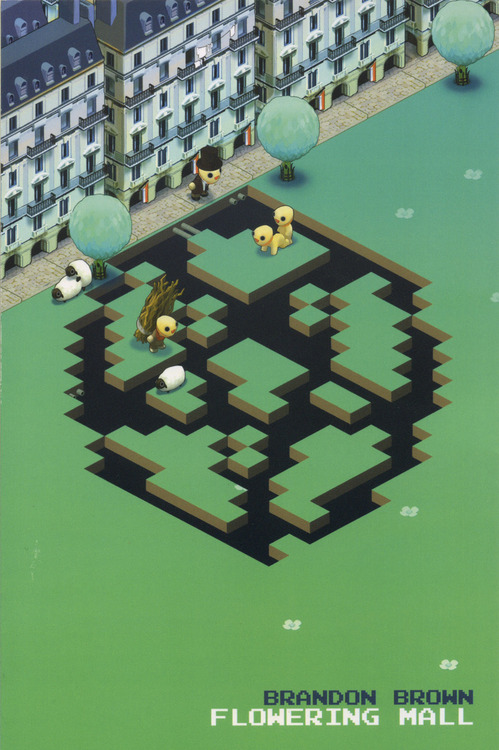 Flowering Mall

by Brandon Brown
Brandon Brown's FLOWERING MALL is not a translation of Baudelaire's Fleurs du Mal, but it does beautifully perform an alchemical revival of the punk spirit that is French Symbolism. The book reveals our world of gorgeous excess, surveillance, friendship and possibility.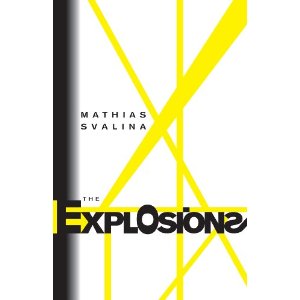 The Explosions

by Mathias Svalina
This book of poems features Svalina's 60+ page epic, Above the Fold , about which he notes: The poem is about the process of watching things happen in your name both across the globe & in front of you, & the ingestion of media images that represent the state of the world & its publicities & privacies of pain. People do awful things to one another & then other people say 'aren't those awful things awful' & then there is also kissing.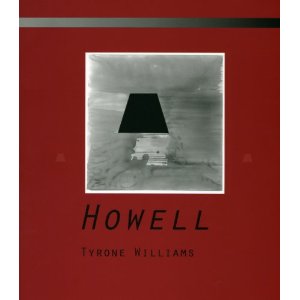 Howell

by Tyrone Williams
"I began writing HOWELL about fifteen years ago in the wake of the Oklahoma bombing and subsequent trials of Timothy McVeigh and Terry Nichols (Michael Fortier was given partial immunity in exchange for his testimony against McVeigh). The title refers to some newspaper accounts of the itinerary of McVeigh in Michigan when he visited and stayed at the Nichols brothers' home 'near Howell, Michigan.' The location of the Nichols house, near Troy, Michigan, is actually nowhere 'near' Howell, and this 'error' is the catalyst for the poem, itself a kind of 'writing through' the history of Howell, Michigan (there are, at last count, at least four different histories of Howell online, and these constitute the major divisions of the poem), as well as the birthplaces, towns and regions of Nichols and Fortier."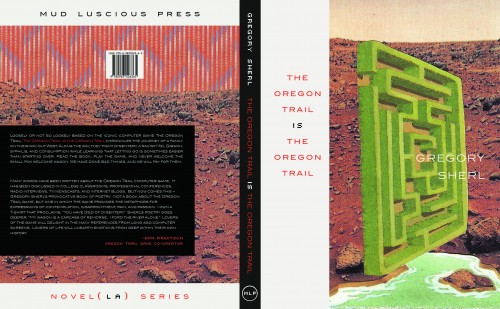 The Oregon Trail Is the Oregon Trail

by Gregory Sherl
Loosely or not so loosely based on the iconic computer game The Oregon Trail, THE OREGON TRAIL IS THE OREGON TRAIL chronicles the journey of a family on their way out West. Along the way, they fight dysentery, a racist Mel Gibson, syphilis, and consumption while learning that letting go is sometimes easier than starting over. Read the book, play the game, and never welcome the small pox welcome wagon. We have done bad things, and we will pay for them.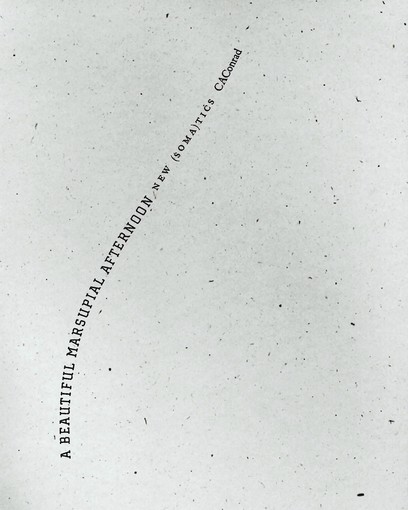 A Beautiful Marsupial Afternoon: New (Soma)tics

by CA Conrad
Since their 2005 inception, CAConrad's (Soma)tic exercises have been summoning the whole spectrum of human experience in the name of poetry. A BEAUTIFUL MARSUPIAL AFTERNOON collects 27 new and previously published exercises and their emerging poems, incorporating unorthodox steps in the writing process from the tangible everyday to the cosmos of the imagination. Together they manifest as an urgent call for a connective, concentrated, and unfettered creativity.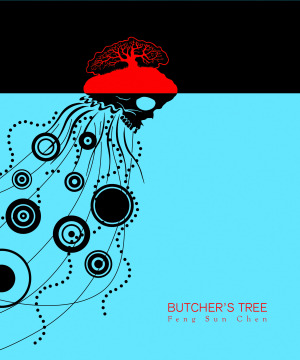 Butcher's Tree

by Feng Sun Chen
In the poems of Feng Chen's darkly spellbinding debut collection, BUTCHER'S TREE, the page evokes and provokes legendary creatures, kills them and puts on their skin—then cures the meat. This startling and unusual book is a medium that channels damned and contaminated creatures such as Grendel, Wukong, and Prometheus. It reconsiders what it means to construct a myth; to mold around a hollow space a materiality of shape that depends on contours without content. Life that has no life. These are love poems whose monstrous repetition demystifies these once powerful beings while at the same time plunging deeper into insensible consciousness, where the human ceases to retain its proper form.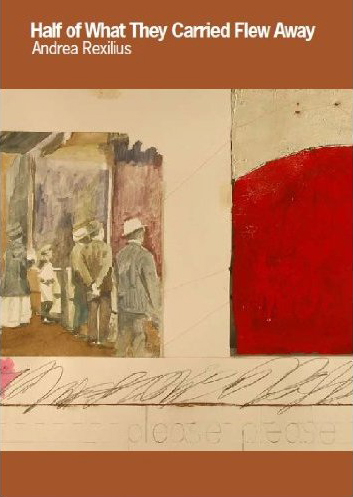 Half of What They Carried Flew Away

by Andrea Rexilius
They are marginal. They move in rivulets.
They exist not only in their details.
They contain their own extraordinary destiny.
They live beside a family of small farmers.
They are discovered and decide to emigrate.
Their name is William.
They are born a little girl.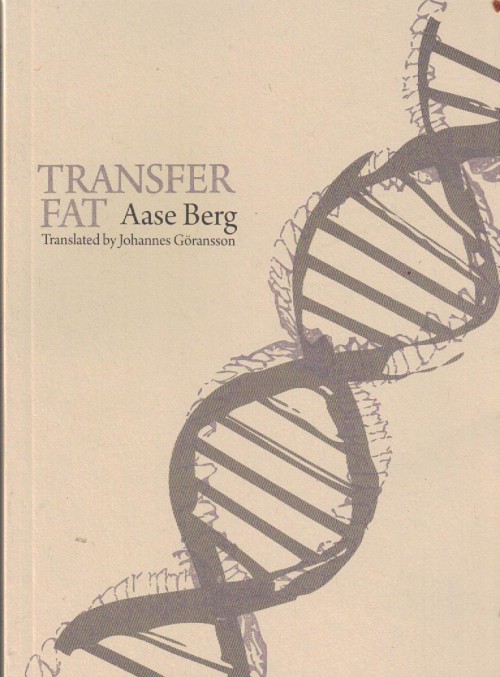 Transfer Fat

by Aase Berg
Aase Berg's TRANSFER FAT (Forsla fett), nominated in 2002 for Sweden's prestigious Augustpriset for the best poetry book, is a haunting amalgamation of languages and elements—of science, of pregnancy, of whales, of the naturally and unnaturally grotesque—that births things unforeseen and intimately alien. Johannes Göransson's translation captures the seething instability of Berg's bizarre compound nouns and linguistic contortions.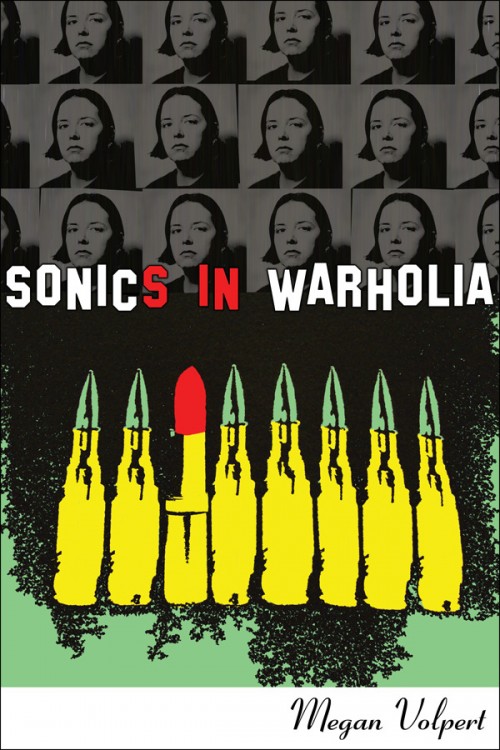 Sonics in Warholia

by Megan Volpert
Speaking directly to the pop icon's ghost, Megan Volpert dives into a completely charted yet utterly unknown ocean that is Andy Warhol. The resulting collection of love letters and hate mail audaciously perforates the scene of the usual cultural suspects with icy shrapnel in a terrifying mirror game. This is not a biography, but a book that reflects Andy—detects him, the Andy who deflects. Working into territory that channels the essay as its more radical practitioners imagine, Megan revives the prose poem and rethinks herself. As the idea of a "real" Andy begins to decay, the author learns to invent him and discovers herself everywhere. Remaking this mythic man in the image of her own baggage, Megan gives us her most personal writing to date and a striking truth: everybody becomes Andy.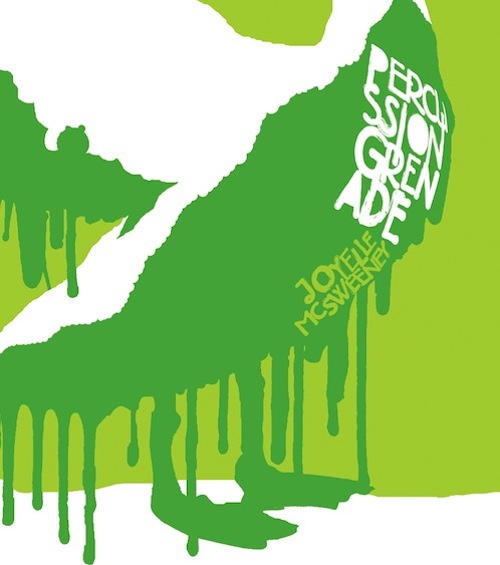 Percussion Grenade

by Joyelle McSweeney
Music and drama as weapons of productive destruction. This collection by prize-winning, massively influential literary star Joyelle McSweeney explodes the twinned and dangerous notions that images are pretty, and that they land predictably. Power struggles in all contexts and the driving ever-presence of a lexicon of puissance make this a bracing read, not for the faint of heart or mind.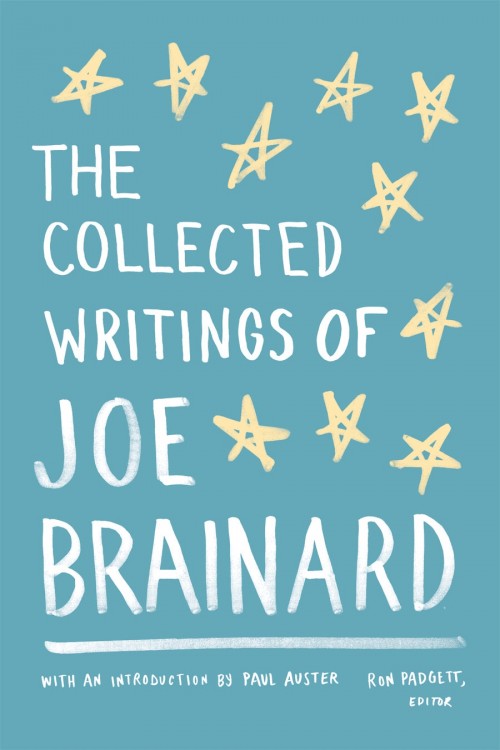 The Collected Writings of Joe Brainard

by Joe Brainard
An artist associated with the New York School of poets, Joe Brainard (1942-1994) was a wonderful writer whose one-of-a-kind autobiographical work I Remember ("a completely original book" -Edmund White) has had a wide and growing influence. It is joined in this major new retrospective with many other pieces that for the first time present the full range of Brainard's writing in all its deadpan wit, madcap inventiveness, self-revealing frankness, and generosity of spirit. The Collected Writings of Joe Brainard gathers intimate journals, jottings, stories, one-liners, comic strips, mini-essays, and short plays, many of them available until now only as expensive rarities, if at all. "Brainard disarms us with the seemingly tossed- off, spontaneous nature of his writing and his stubborn refusal to accede to the pieties of self-importance," writes Paul Auster in the introduction to this collection. "These little works . . . are not really about anything so much as what it means to be young, that hopeful, anarchic time when all horizons are open to us and the future appears to be without limits." Assembled by the author's longtime friend and biographer Ron Padgett and including fourteen previously unpublished works, here is a fresh and affordable way to rediscover a unique American artist.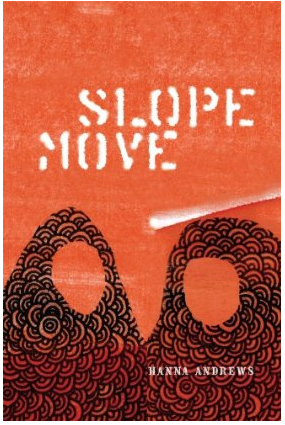 Slope Move

by Hanna Andrews
"SLOPE MOVE is bittersweet indeed: a thorny junction between emotion, image, situation, abstraction. Discomfort hides (in plain sight) in details which ground the lyricism and allow complexity to the narrative. The birds are noticed, aren't they."—Thalia Field

"SLOPE MOVE is a poem in three parts that travels—through Berkeley, Iowa, Illinois—a sort of reverse migration. The you and I are in a relationship that is all about motion, all about refusing to rest, and much of this book, as a result, takes place in the spaces of travel: at a Motel 6, in an airplane, in traffic. It is through this motion that SLOPE MOVE is attentive to the quaking that makes everyone in relation to everyone else."—Juliana Spahr

Manhater

by Danielle Pafunda
"To read Danielle Pafunda's MANHATER is to occupy a world of exuberantly dreadful, vibrantly horrifying sentences about decay, death, 'penumbral scuzz,' and the parasites that live in the parasites that live in the basest bodies among us. In Pafunda's mantis-like narrator, I hear 'jolly worms' and 'sarcophagus parties.' I hear exhilaration in destruction, in 'gasping bodies of doom.' The speaker in these poems might destroy the love she touches, but in the process she excretes with a syntax that's dazzlingly scary: a direct delivery of humanimal emission; an infection of flesh and body; sentences that discharge what's magically repulsive in carcass, fungus, milk, blood, and goo. Here there is composition in decomposition, spasms of sparkle and rot."—Daniel Borzutzky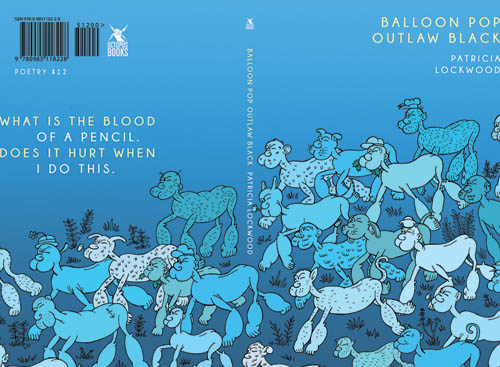 Balloon Pop Outlaw Black

by Patricia Lockwood
Even all by themselves, the titles of Patricia Lockwood's poems reveal the sort of surreal, enigmatic, rhetorically-elongated world her sensibility inhabits effortlessly: "When We Move Away From Here, You'll See A Clean Square of Paper Where His Picture Hung," "The Cartoon's Mother Builds a House in Hammerspace," "The Front Half and the Back Half of a Horse in Conversation," "Children With Lamps Pouring Out of Their Foreheads," and the inimitable "Killed With an Apple Corer, She Asks What Does That Make Me."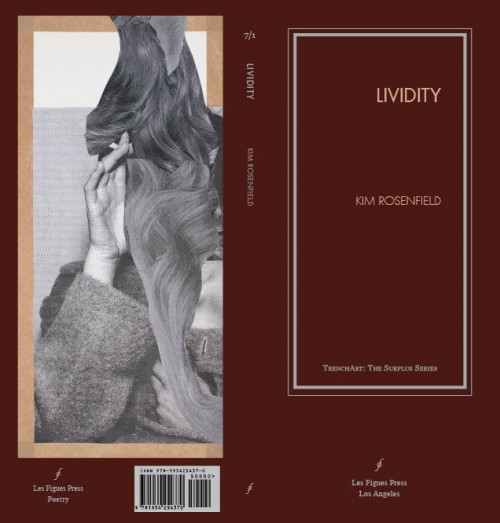 Lividity

by Kim Rosenfield
Kim Rosenfield works within the outskirts of language, draining it of connotation and excess. Using words and phrases culled from linguistics textbooks and language-learning manuals, Rosenfield invites the reader to experience everyday vernacular as dislocated affect. What happens when language acts as organ donor? When language, the conveyor of our vulnerability, is transposed into new and often failing terrain? Are expressions of meaning vital enough to keep the organism functioning? What happens when meaning loses its moorings?

LIVIDITY compels the reader to navigate through language that sinks, coagulates, empties out, and becomes a forensic tool to determine linguistic/poetic cues of movement within or towards a concept of meaning making. Rosenfield's poetry unsettles and disorients, but ultimately examines. It is an analysis, a scientific picking apart of communication and the limits of self expression.
7 Comments