May 31st, 2009 / 10:39 am
Random
Catherine Lacey
Marginalia: Jesus Blood
One of the greatest surprises found in a used book is entertaining marginalia, though, often, the last reader's scribblings are either illegible, inane or distracting. In a library copy of Flannery O'Connor's Wise Blood I found someone's psychotic, paranoid underlinings that were inane and distracting, but somehow also entertaining. There's even an narrative arc to their madness.
Checked out from Columbia's library…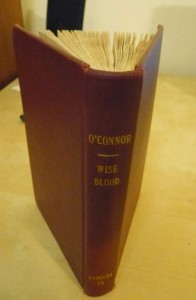 (Offending reader defiled book approximately 1972)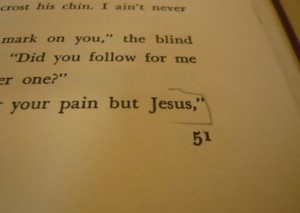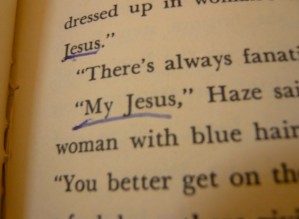 Underlines each and every mention of the word Jesus for 90% of the book: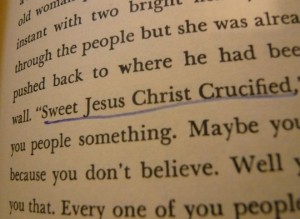 In this entire page, she (let's just make the reader a woman, shall we?) only found one word to be noteworthy: "pleasant."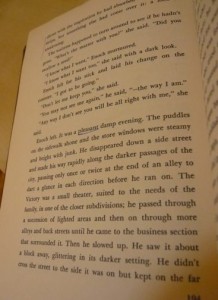 And then the notations get even more haphazard: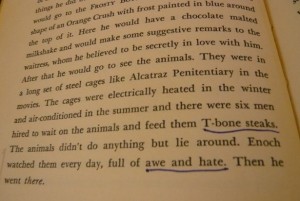 …but fear not! She stays the course. She sticks with Jesus, even though someone else didn't…*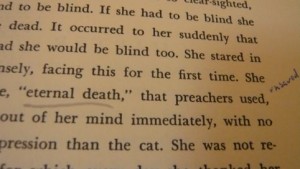 *it says "unsaved" in the margin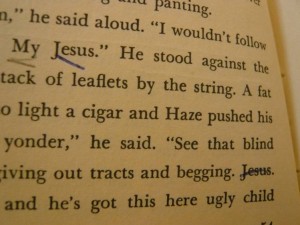 Oops! She just crossed out Jesus!! How many Hail Mary's for that?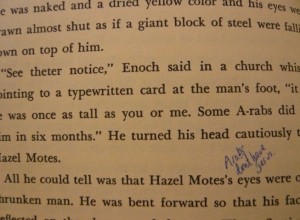 It's true! Arabs DON'T have Jesus. But, wait… There's no Jesus in this part!! How is that even possible?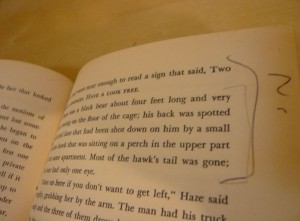 Finally all this close reading pays off and decodes a mystery near the end of the book…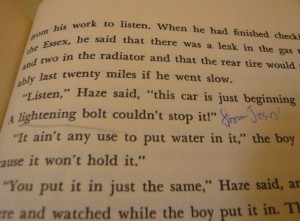 Where do lightening bolts come from? FROM JESUS. That's where. O'Connor is thus decoded.
Tags: Jesus, marginalia, wise blood
27 Comments