Jesus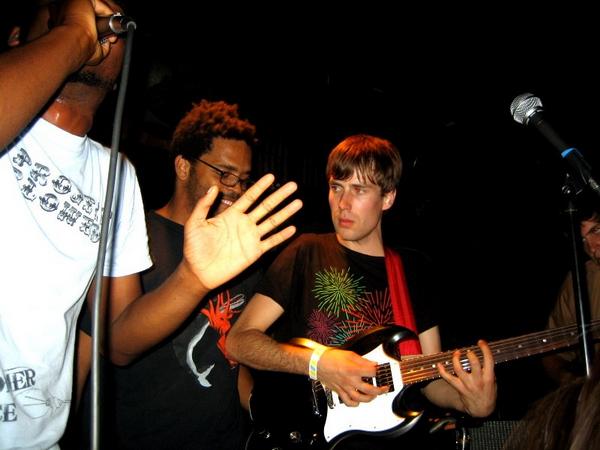 "Split the stick and there is Jesus." —John Cage
This is a simple technique and I will demonstrate it with this very sentence. First you take some language and split its words up. Then you write through it:
Th is i s a sim ple techn ique an d I w ill demon stra tei twi th thi s ver y sen tence
One of my favorite websites is OneLook, a dictionary search engine with wildcard functionality. Using it, I "completed" the split-up fragments:
Catherine Lacey
—
Some British guy is saying Jesus came to England to "study" and build a church because " little was known about his life before age 30." Sure! Why not? I have a feeling this guy is some kind of reincarnation of Chaucer's Pardoner, because  little is known about the afterlife. More importantly, what degree would Jesus get? I'm thinking an MFA. Best attempt at His first submission to His poetry workshop wins my blessing and/or the bones of a dead pig saint.
One of the greatest surprises found in a used book is entertaining marginalia, though, often, the last reader's scribblings are either illegible, inane or distracting. In a library copy of Flannery O'Connor's Wise Blood I found someone's psychotic, paranoid underlinings that were inane and distracting, but somehow also entertaining. There's even an narrative arc to their madness. READ MORE >