April 25th, 2012 / 2:10 pm
Random
Lily Hoang
My Expectations, Fulfilled or Un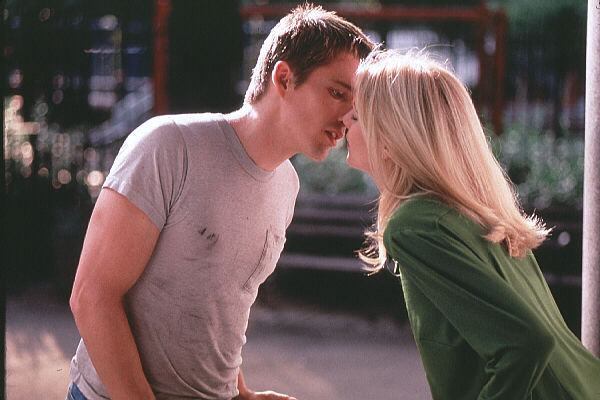 This may be obvious, sure, but my expectations for fiction have changed, and I'm not so sure I like it. I remember being a student, encountering new modes of fiction for the first time – new to me, old to others – and every time, I'd say to myself: Wow, I didn't know I could do that. I didn't know fiction could do that.
Opening the cover of Finnegans Wake and pages and pages of onomatopoeia.
Opening Raymond Federman's Double or Nothing, metafiction and movement on the page! Poetry does that, sure, but fiction? Amazing.
Opening Dubravka Urgesic's Museum of Unconditional Surrender, my first modular novel.
Opening Anne Carson's Autobiography of Red or Michael Ondaatje's Billy the Kid.
Opening Mark Danielewski's House of Leaves.
Opening Tender Buttons.
Opening Susan Steinberg's The End of Free Love, second person, Jesus, it was glorious to me. (I'd read "Girl" before, of course, but Steinberg was doing something completely different.)
Opening Age of Wire and String.
Opening Jenny Boully's The Body.
Opening Swann's Way.
But now, I have read all these books. And more. I am familiar, conversational. And now, I'm disappointed with nearly everything I read, the freshness is gone. Tired, as opposed to invigorating. I am contaminated.
And yet, I can acknowledge that it's my fault. Maybe fault is the wrong word here. My expectations have shifted. I am reading for different reasons, maybe.
Back when it first came out, I read Salvador Plascencia's People of Paper. As I was reading it, I was so excited I texted a friend about it. Then, about a third of the way through, it turned metafictional, and it was still a good book, but my excitement was gone. A few years ago, I taught People of Paper. My students universally hated the first third, said it was too hard to follow, Plascencia didn't give enough cues to teach them how to read it, but then, the moment it turned meta, they loved it. All of them. They'd never heard of metafiction before. The author is writing himself into the text: Wow.
Ok, fine. I remember the first time I read metafiction. It did the same thing to me. It's just that now that I'm conversant, it's not so bright and shiny anymore.
This past month, I chaired some MFA thesis defenses. One of my students wrote this stunning second person modular novella. She was using second person – maybe not in a new way but it was clearly a voice and point of view that was new for her, and in that way, the novella was neoteric. It was effulgent in its attempt to brazenly toss out the old. Ok, so using second person isn't new. The modular form isn't new. But it was the student's encountering of these styles and forms for the first time that made the novella unique, memorable.
A few days ago, I read Junot Diaz's story in the New Yorker. Despite my praises for my student, Diaz's second person story didn't feel new or bright or any of those words. It felt like a trick, something he was doing to make this story more special than it actually is. It's a typical Diaz story: insecure narrator, awkward sexuality, some cuss words thrown in to show coolness, some Spanish thrown in for flavor.
But then I thought about my students. If I were to give them this story, especially my undergrads, maybe some of my grads, wouldn't their minds be blown? Probably, yes. Am I too jaded of a reader to appreciate things? I imagine some portion of the New Yorker's readership really loved the story because it was written in second. Oh, I felt so close to the narrator, like when he wrote "you" he meant "me." Or something like that. I imagine readers being enticed, excited, enthralled in his story.
I miss feeling that way. I still do, though that feeling is increasingly an endangered species, and most often, when I do feel that way, it's reading something that was originally published or written fifty, a hundred, two hundred years ago.
What's making your heart pitter-pat these days? What sweeps in and halts everything?
49 Comments