September 28th, 2009 / 11:51 am
Random
Ryan Call
On Brandi Wells's 'Instructional'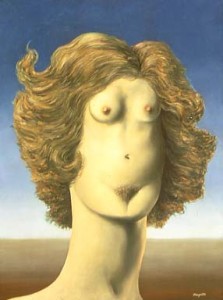 HTMLGIANT reader Joseph Goosey asks in a recent email:
Regarding Ms. Brandi Wells's piece in the latest PANK, could a male have gotten away with composing a similar piece, let alone publishing it in a fine journal?
Anyhow, I asked Roxane Gay, new HTMLGIANT contributor and current Associate Editor of PANK, if she'd like to respond to Goosey's question before I posted it for others to comment on. Here's what she sent back via email:
I definitely think a man could have "gotten away" with writing a similar story for a couple reasons. First, we don't read blind at PANK but our submission manager assigns each file a number and if the writer doesn't include their name in their .doc file, we have no real way of knowing who they are as we read submissions. I'm far too lazy to open up Firefox and see who wrote what as I'm reading. There was no identifying information in Brandi's file so Instructional could have been written by anyone. I loved the story and didn't give a thought to the gender of its author.

If I had seen a man's name in the file, I would have thought, "eww, perv," or "this is creepy, I hope he never finds out where I live," but I still would have loved and chosen the story. The writing is spectacular.

I also think it's a bit… sexist (or something) to assume that it's somehow safer or more acceptable for a woman to write a graphic, uncomfortable story. This is not a case where it's different for girls.
Tags: brandi wells, PANK
224 Comments