Tattoo Lit?
Posted by
Ryan Call
@ 11:34 pm on April 3rd, 2009
The print form is dying. Online publishing is diluting good literature.
What's next?
Maybe we could learn something from this Swedish tattoo magazine, Tare Lugnt, which 'published' its latest issue on some guy's leg.
I give you Tare Lugnt Nummer Tre.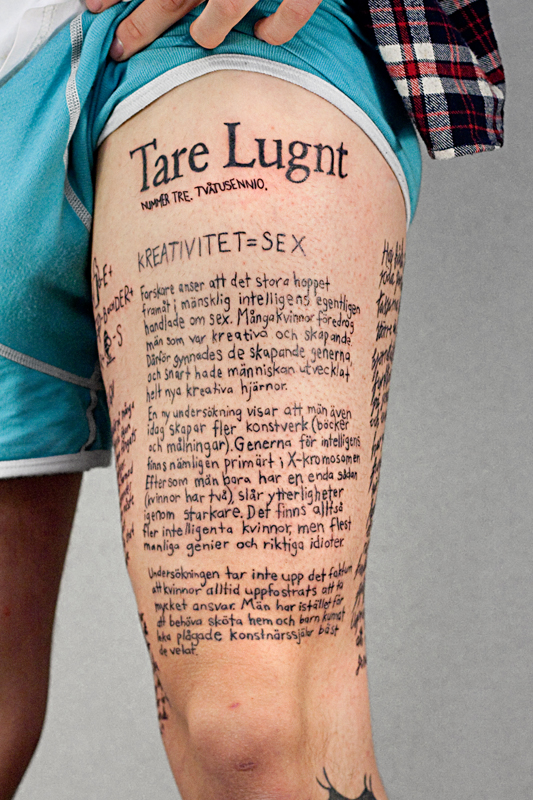 See the rest of it here.
(via Chunnel.tv)
Tags: tattoos