tattoos
"A form of speech does not lose First Amendment protection based on the kind of surface it is applied to."
So, writers, now that TATTOOS are protected speech, what about GRAFFITI? Is GRAFFITI (i.e. nonsense scribbling, political messages, tags, excerpts from your favorite novels, etc.) on public or private surfaces (i.e. walls, sidewalks, garage doors, sides of cars, etc.) protected speech? Why? Why not? If so, then why are we submitting our works to magazines and journals when entire cities lie before us?
Here are some words I saw while walking.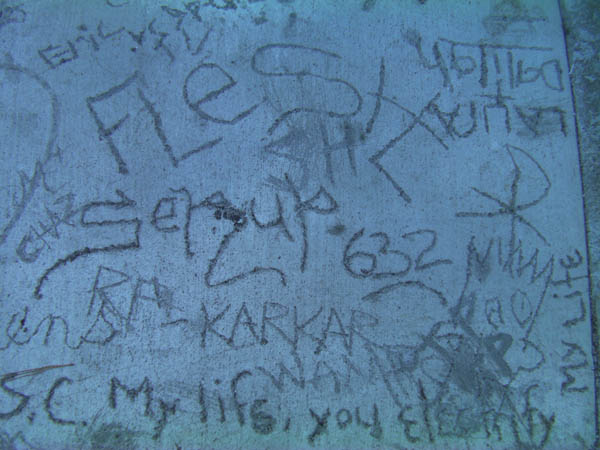 The print form is dying. Online publishing is diluting good literature.
What's next?
Maybe we could learn something from this Swedish tattoo magazine, Tare Lugnt, which 'published' its latest issue on some guy's leg.
I give you Tare Lugnt Nummer Tre.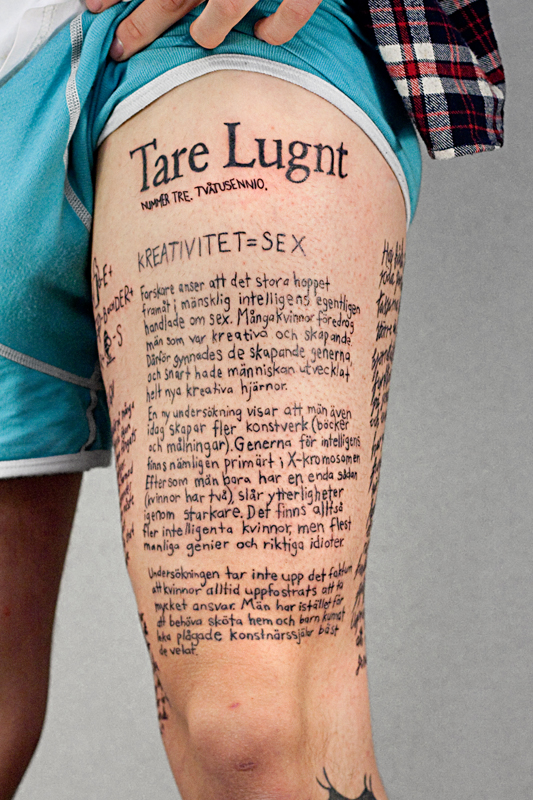 See the rest of it here.
(via Chunnel.tv)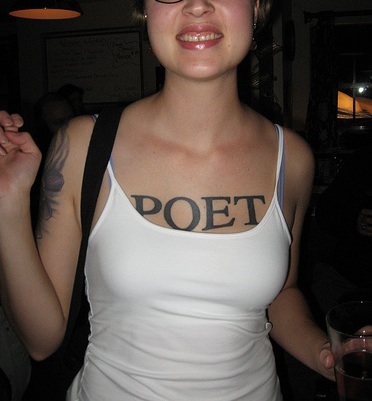 This conversation did no go as I 'hoped' it would. I wanted Christy to talk shit about people who talk shit about MFA programs, but instead she just talked shit about MFA programs. She is hard to control, I admit.
Enjoy, I guess:
me

: what should we talk about next?

  

poeple who make fun of mfa programs?

  or programs that pretend to be mfa programs but arent

  

that now has an mfa program
The situation at her university is this: she is enrolled in an MA program in creative writing, but the university has just started an MFA program very recently. I believe the MA program is in the continuing education department or something and requires less credits in order to complete the degree.
So, what do people think? Comment on stuff or something: talk shit about the MFA or talk shit about the shit-talkers. Complain about how boring such a discussion really is. Post recipes. I don't know. Don't do anything.
What tattoos do people have?