March 14th, 2009 / 3:02 pm
Random
Blake Butler
Terms I am tired of Hearing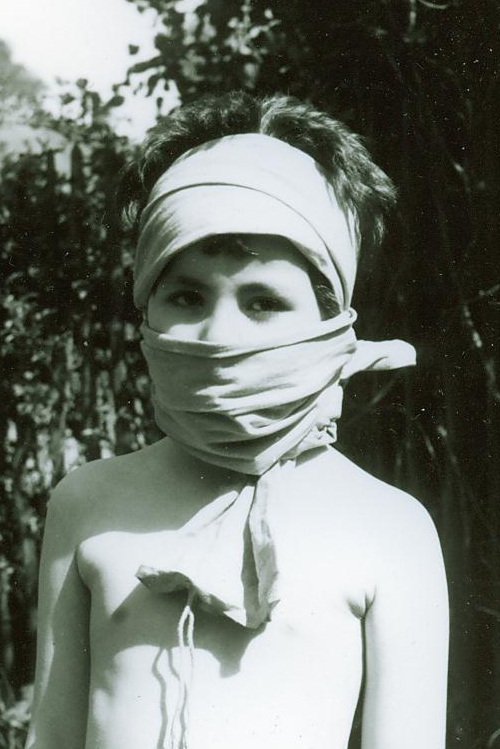 Having been around writers more than usual lately, I've found myself disgruntled with some of the jargon and stylizing that comes up: not necessarily as a matter of pretension, but more as habits.
I'm the kind of guy that can't stand to sit in a movie next to the dude eating popcorn with his mouth open. Gum chewing really nicks my nerves.
In that mind, here are 4 writing-related speech manners that seem all over the place and really crank my crank.
1. 'Work': Are you familiar with his work? I love his work. Do you know his work? What's his work like? I don't know when this started bothering me so much, but all of a sudden every time I hear someone say it in relation to a person's writing output, I want to stab with forks. Work? How about, um, books? Or: writing. Work? All this formality of speech = foppish gross. It's not to say that writing isn't work: of course it is. But do you hear the construction worker pointing at a building saying, "Are you familiar with my work?" No. He hawks a loog and eats Ruffles. Let's do that more instead.
2. 'Poet': I have gotten to a point where if I hear the word 'poet' again in reference to writers of poetry, I think I don't think I'll be able to continue on in a conversation. The term 'poet,' to me, is unnecessary: just say 'writer' or 'dude.' Like Depeche Mode said: People are people. Unless you're not a person: which, I've met a few well-to-do-ish 'poets' who didn't seem human at all. 'Writer' is fine enough, no? If you must?
3. Related here: 'Fiction or poetry?': When did these two genre relations become so heavily entrenched as polar points, a or b? Are you a doughnut or ice cream? Dude, I don't know, I'm making words. On the same token as 'People are people' is 'Words are words.' Look at it this way: we're all lying, and we're all arranging language. So the either/or question that seems to come up left and right: can we just shush?
4. 'Chaps': Oh god, when people say 'chaps' for 'chapbooks,' it's akin to when dudes say 'ship it' when they win a pot in poker. It makes the hair on my skin spit bacon; I just don't know what I am going to do. Particularly awful in this usage is 'my chap' as in 'my chap is coming out from Bread's Yearling Press this summer'. Please, stick to chapbook, for my sanity. Or if you must: pamphlet, or yardling.
Ok, I'm done. My bad.
Can't wait for the 'you said you hate it so now we say it to you more often' jokes to kick in. :)
254 Comments