April 29th, 2011 / 5:06 pm
Random
Impossible Mike
The Cult of the Bookstore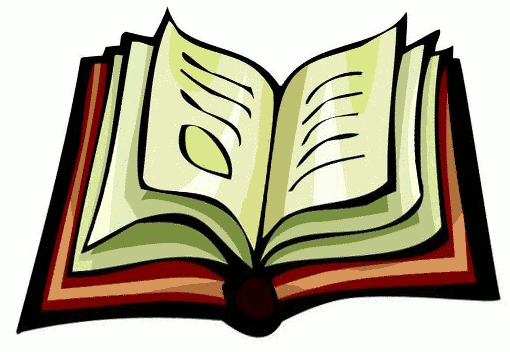 Against, perhaps, better judgment, I'm going to go ahead and say some words on the fly here. They will be perhaps less coherent even than most of my posts, but whatever. It's friday and almost the end of the work day so I doubt many people will read this. This is really scattered. I mean I guess the point of this post is that I like the internet more than bookstores.
I love books. I will honestly, undoubtedly, be one of the last people who own an eReader. I was basically the last one of my friends to own an mp3 player, so this is probably not surprisingly to anyone who knows me. I'm not against technological advantages, not at all– rather, I hate spending large amounts of money on things. Right now, I could buy 20+ books for the price of an eReader, so because I have little patience and have more interest in the books themselves than keeping up with technology (or even the convenience, or whatever), I would actually rather have 20 new books than an eReader. But, really, this isn't a post about eReaders.
I want to talk about bookstores. I like bookstores. I like bookstores as much as I like video stores. Which is to say I like them a lot. I've worked in both: I worked in an independently own video store on a college campus when I was in high school and it was basically the best job & adolescent education in the entire world. I worked at a Borders while I was in college and it was the most frustrating and disappointing job in the world. Bookstores and video stores can often be as exciting to me as a library: they are places where, if they are worthwhile, I can wander around and, ideally, find something I've never heard of that I become instantly, desperately excited to encounter.
Video stores are basically dead. The thing is, I don't really think it was netflix, or even streaming video that killed video stores. It definitely wasn't people downloading movies that killed video stores. If it was anything specific that "killed" the video store it was the Red Box, the ubiquitous machine that lets you rent new releases for a buck without having to enter a video store or deal with an employee.
Typing the above paragraph actually lead to an additional 5 paragraph tangent about video stores but, but! I deleted it because I don't want to talk about video stores either: I want to talk about bookstores.
I like books. And by like books I mean love books I mean I am obsessed with books. As objects. I buy a ridiculous amount of books. I have probably 400 books in my room that I own that I haven't read yet. This will become a problem when I move across the country in a few months. I also currently work at a university library. Combining my propensity to kill time by wandering the stacks with my insistence upon requesting every book I want to read that costs more than $30 that the library doesn't have from Inter-Library Loan results in me, without exaggeration, checking out between 5 & 20 books a week. Like I said, I'm obsessive.
But the point here is bookstores. I live in a small college town. We used to have the following places to buy books: a Borders, a Barnes & Noble, a used bookstore whose name I can't remember, a used bookstore that operates out of a garage, and a bookstore that sold remaindered books. The Borders, which I used to work at, closed a couple months ago. The Barnes & Noble still stands. The used bookstore with the unknown name hasn't been around for more than 6 years. The remaindered bookstore lasted about 6 months.
The other two, the B&N and the garage bookstore, remain.
Sometimes in big cities you can find interesting books at corporate bookstores. If that's the case for you, cool, power to you. If you live in a smaller town, even if it is a college town, or if you live in a city that is primarily a tourist trap, corporate bookstores are going to focus on stocking the lowest common denominator crap. I mean, I don't any of the ire raised in Chris Higgs's posts about Chicago's bookstores would be similarly present for a Barnes & Noble or a Borders. The out-of-a-garage bookstore is stocked with mostly mass market tripe &… I don't even know how to describe it. It's sort of like, perhaps, a really bad library that only took up two rooms & hasn't gotten new books since 1992.
On the one hand, sure, it sucks that I have nowhere in town that's a good place to buy a book, but it hasn't taken me too long to get over it.
As I've said, often, before, I prefer to buy used books. There are 3 main reasons for this:
1) I don't make that much money
2) I like to buy as many books as possible, and if the books I'm buying cost less money then I can buy more
3) Half the shit I want/need to own is out of print anyway, so buying used is my only option
I apologize to publishers. I mean, I guess. I bought a lot of new books at AWP, I promise. Sometimes I even order shit directly from publishers. But, frankly, if there is a book I want and I can get a used copy for less than it costs to get a new copy (including shipping), then I'm going to buy the used copy. Unless I become so rich that spending money literally doesn't matter, I am unlikely to change my habits.
Sometimes, if I am in a bookstore and I find something that I've been wanting, I will buy it. Mostly just for the novelty and the fact that that's the way capitalism works: put something I've been wanting in front of me and I'll want it even more.
I appreciate the idea of independent bookstores, I really do. I appreciate them for the idea of curation: if you own a bookstore and there is no corporate entity dictating what you must stock and what you must have highly visible, you can do some awesome shit. This rarely happens, but the idea is cool, right? The idea of a bookstore as a communal space is… interesting to me. Out of all the readings I've been to in cities, only one of them was at a bookstore, and frankly, it was annoying. It was too crowded & the beer that was available (there was a cafe in the bookstore) was ridiculously expensive.
The thing is, the internet does everything a bookstore can, and even does, do, better. I am a major proponent of the idea of encountering something by chance, hunting for the perfect item, researching your way into a hole that no one has dug themselves into before. If I encounter something in a bookstore and I'm unfamiliar with it, but it looks interested, and it costs more than, say, five dollars, I am likely to do the following instead of immediately purchasing the book:
1) Go home (I suppose if I had a smartphone I could skip this step)
2) Get on the internet
3) See if I can get the book cheaper from somewhere on the internet
4) Look on amazon for a plot description & any user reviews
5) Look on goodreads to see what people have said
Based on the information gleaned from the above, I make a decision regarding the book. If something is less than $5 and looks awesome then I'll probably buy it with reckless abandon. I've definitely encounter lots of cool shit this way, especially at one of the best used bookstores I've encountered ever, which is located in the town I grew up in (a town being the original home of Dalkey Archive leads to some rad shit ending up in the local used bookstore).
I'm just kind of thinking out loud here. For a community that often insists it's better to purchase books directly from the publisher to the publisher & author make maximum profits themselves, is the only reason an independent bookstore is the next best option due to the ethical consideration? Jac Jemc, in the comments section of Chris's post, noted that Quimby's was an ideal place for her teenage self to discover interesting books in a world of mediocrity. That's certainly a valid thing to note, and the independent video store I worked at exposed me to a million different movies I had never heard of when normal video stores weren't doing shit, but it seems to me like now the internet does this kind of thing even better. Especially to a younger generation: is it more likely a teenager will hear about an awesome small-press book on the internet or by browsing an independent bookstore? If you're not already interested in the idea of books beyond the trite crap that's available at corporate bookstores, then you probably aren't interested in an independent bookstore. Like I said, I don't have a point here, just sort of thinking out loud.
Actually maybe I do have a point: the internet is fucking awesome, and while I do support the idea of a locally sustainable 'market' taking a precedence above all other potential market-systems, when it comes to books you're already buying from a national, if not global "market" of writers, right? Bookstores don't create books, writers create books. If your favorite local bookstore closes, your favorite writer that lives on the other side of the world won't stop writing, right? It will be sad. I have been sad when video stores have closed, but people have not stopped making movies. I have not stopped watching movies. I manage to read plenty of books & participate in a literary "scene" without there being anything even resembling a decent bookstore in the town I live in. This is the damn future, let's do this.
Also libraries rule. Check out more books from libraries.
79 Comments