November 8th, 2011 / 11:35 pm
Random
Sean Lovelace
Thunk
True to his plan, arrogant and contemptuous of an opponent's worth as never before, Ali opened the fight flat-footed in the center of the ring, his hands whipping out and back like the pistons of an enormous and magnificent engine. Much broader than he has ever been, the look of swift destruction defined by his every move, Ali seemed indestructible. Once, so long ago, he had been a splendidly plumed bird who wrote on the wind a singular kind of poetry of the body, but now he was down to earth, brought down by the changing shape of his body, by a sense of his own vulnerability, and by the years of excess. Dancing was for a ballroom; the ugly hunt was on. Head up and unprotected, Frazier stayed in the mouth of the cannon, and the big gun roared again and again.
And, you know, this. Whatever.
And could anyone point me to better next-day Kram (or same) writing about sports? RIP literary sports writing, like of the event, once the actual norm before the YELLING. YELLING is now sports reporting, eh? Get off my YAWN. Who writes very well about sports now? I ask you. I ask. I mean in Good Faith: I'll read your answer.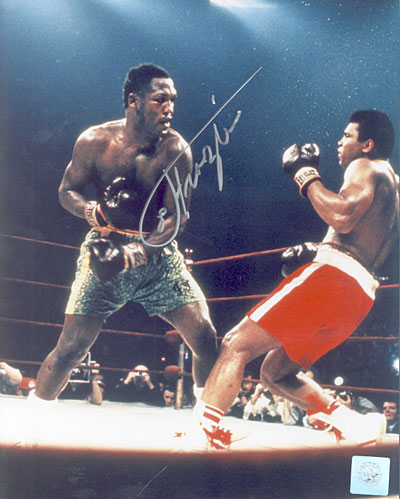 RIP Joe Frazier.
23 Comments