February 1st, 2011 / 2:04 pm
Random
Kyle Minor
Ursula LeGuin on Roberto Bolano's Monsieur Pain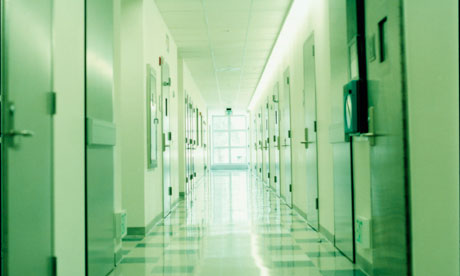 I wish I could stick a USB jack into certain heads and simulate the experience of reading certain books through the filter of the host head's consciousness/aesthetic inclination/interior life/knowledge/etc. I would like a simulation of the experience of being David Foster Wallace and reading Tom Clancy. Here are some other dream scenarios I'd like to inhabit: Susan Sontag reading Barry Hannah, Philip Roth reading Saul Bellow, Norman Mailer reading Erica Jong, James Wood reading Vladimir Nabokov, Lydia Davis reading Marcel Proust, Brian Evenson reading Robert Coover, Diane Williams reading Christine Schutt, Rick Moody reading Dale Peck, Alice Hoffman reading Richard Ford, Stephen Dixon reading Thomas Bernhard, Thomas Bernhard reading Thomas Mann, Slavoj Zizek reading Deleuze and Guattari, William Gay reading William Faulkner, Jennifer Egan reading Edward P. Jones, Edwidge Danticat reading Lyonel Trouillot, Pauline Kael reading Walter Murch, Lawrence Weschler reading Flannery O'Connor, Katherine Anne Porter reading Eudora Welty, Margaret Atwood reading Dan Brown, Borges reading Kafka, Kafka reading Nathan Englander, Nathan Englander reading Zadie Smith, Zadie Smith reading Edward Said, Edward Said reading Snooki, Snooki reading Milan Kundera, or Ursula LeGuin reading Roberto Bolano.
Today, thanks to The Guardian's forward-thinking freelance assignment policies, we get one of the twenty-seven: LeGuin's take (in words rather than live brainstream) on Roberto Bolano's Monsieur Pain. A representative paragraph:
Surrealist narrative is a literary form at war with itself; disconnection is a primary tactic of surrealism, and story is a process of making connections, however unexpected. Readers open to the autodestructive element of modern art may find the surrealist devices in Monsieur Pain more deeply engaging than coherent narrative. I find them curiously old-fashioned, overly cinematic, and all too close to self-parody. But this early Bolaño novel has a moral and political urgency that obliges me to accept its noir banalities. Its tortuous method of approaching the unspeakable reveals the face of evil without glamorising it, as popular literature and film so often do. By indirection it avoids collusion.
Read the rest here.
7 Comments