September 27th, 2011 / 10:57 am
Random
Sean Lovelace
Woody Allen on Writing
I'd rather struggle with films than struggle with other things.
I love rain!
I hate special effects!
When you come in close, you can see the bacteria and what happens between man and his fellow man.
Art in general is full of people who just talk, talk, talk.
I am two with nature.
When a film is finished I look at it and I'm disappointed and I dislike it very much.
I don't see my films again.
I work every day.
I don't mind if she throws up on me.
Tradition is the illusion of permanence.
I try to make the characters always contradicting themselves.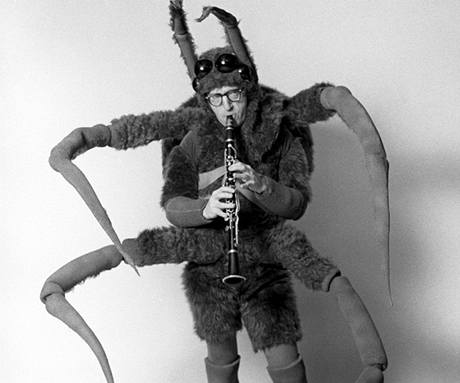 To me the most tragic, the most sad quality is if a person has profound feelings about life, about existence and religion and love and the more deep aspects of life, and that person is not gifted enough to be able to express it.
Eternal nothingness is fine if you happen to be dressed for it.
I've never been an intellectual but I have this look.
I really haven't lived up to the luck I've had.
I think being funny is not anyone's first choice.
I feel that I have influenced nobody.
I never liked clowns.
7 Comments