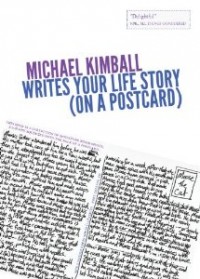 Michael Kimball Writes Your Life Story (on a postcard)
by Michael Kimball
Mud Luscious Press, 2013
162 pages / $15.00 buy from SPD or Amazon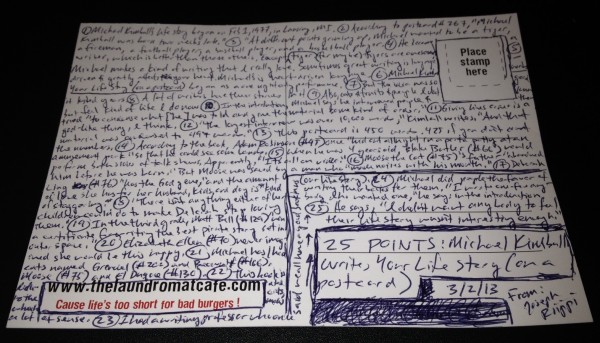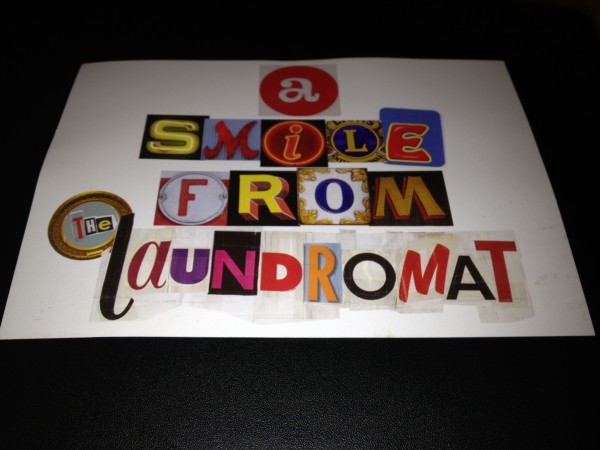 1. Michael Kimball's life story began on February 1, 1977, in Lansing, MI.
2. According to postcard #267, "Michael Kimball was born two weeks late."
3. "At different points growing up, Michael wanted to be a tiger, a fireman, a football player, a baseball player, and a basketball player."
4. He became a writer, which is better than those others. Except for maybe tiger. Tigers are awesome.
5. Michael makes a kind of writing that I really love. Sometimes great writing is language-driven and greatly affects your heart. Michael's is heart-driven language.
6. Michael Kimball Writes Your Life Story (on a postcard) began as a one-night only performance.
7. But the idea was so good it lasted years.
8. A lot of writers have their stories in it.
9. Also, cats and fruits and people I don't know but feel kind of like I do now.
10. In the introduction, Michael says he interviewed people and then tried "to condense what [he] was told and give the material some kind of order."
11. Giving lives order is a god-like thing, I think.
12. "The longest interview was over 10,000 words," Kimball writes. "And that material was condensed to 497 words."
13. This postcard is 450 words. 425 if you don't count the numbers.
14. According to the book, Adam Robinson (#45) once "hid out all night in a porta potty at an amusement park" so that he could see some bands.
15. When he was 4 years old, Blake Butler (#66) would perform both sides of talk shows. Apparently, "It's all on video."
16. Moose the Cat (#75)'s father "abandoned him before he was born." But Moose was saved by a man who "made noises with his mouth."
17. Deborah Ling (#76), "has the God gene," and the amount of love she has for her husband, kids, and dog is kind of staggering.
18. "There isn't anything either of her children could do to make Deborah stop loving them."
19. In third grade, Matt Bell (#129) "won a certificate for writing the best pirate story set in outer space."
20. Elizabeth Ellen (#70) never imagined she would be this happy.
21. Michael has/had cats named Grendel (#200) and Beowulf (#166), Moose (#75) and El Duque (#130).
22. This book is dedicated to the cats. Which makes a lot of sense.
23. I had a writing professor who once said we all have a good book in us (our life story).
24. Michael did people the favor of writing their books for them. "I wrote one for anybody who wanted one," he says in the introduction.
25. He says: "I didn't want anybody to feel their life story wasn't interesting enough."
Tags: 25 Points, michael kimball, Michael Kimball Writes Your Life Story (on a postcard), mud luscious press