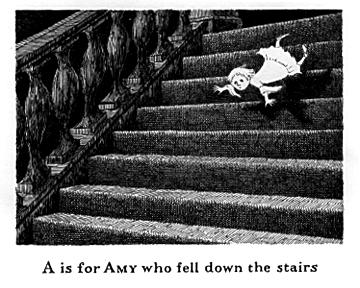 When I teach undergrad lit classes, I often start with a little chat about why we read, what poetry and stories do for us, or, in other words, why they are required to take the class. A few times, I've brought up the Kafka quote about a book serving as an ax for the frozen sea within us, or the Dickinson one about how she knows something is a poem if she feels like the top of her head has been blown off. Invariably, my students fail to see why either of these is a desirable outcome.
Yet there is certainly an enduring trend in some circles of reviewing and back-cover-blurbing wherein the highest praise for a book is how much injury it has done to the reader-critic. "That book destroyed/killed/frightened/destabilized/wrecked me" seems always to be a compliment. It's trendy to say that reading oughtn't be therapy, or comfort, or safety, or anything other than terribly, personally debilitating.
Is this mere trend, a new way to say the same thing, or is it really this way? Are we all so desensitized that we're happy for any kind of feeling? Or are writers (who tend to be the ones behind this particular brand of criticism) engaged in elaborate sm rituals, in which we get to be sadists when we write and masochists when we read? Is there room for reading good prose or poetry to act as a stopgap, however illusive and broken and temporary, against impending death, and betrayal, and loss?