January 5th, 2011 / 11:17 pm
Roundup
Andrew Weatherhead
A List of Things (pt. 1)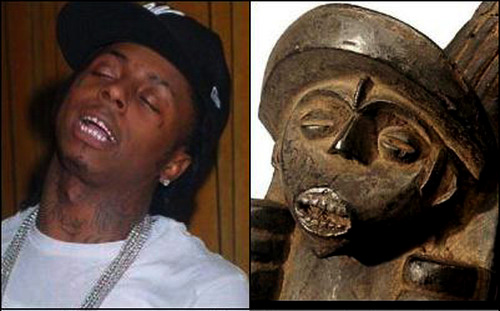 1. There is a new issue of Bookslut.  In it there is a a really great interview of Kendra Grant Malone by Noah Cicero.  Also, some stupid idiot interviewed Michael Earl Craig (again).  It's ok though because Michael Earl Craig is good.
2. I don't know if people know this, but the NYU creative writing program archives all of its events in podcast form.  I listen to this a lot.  I've listened to that Matthew Zapruder one probably 5 times.  There also is an Agriculture Reader reading from the fall of 2009 that I've listened to several times.
3. My friend Harriet runs this really nice (print+online) journal called "Her Royal Majesty."  They are now accepting submissions for the next issue.
4. Mike's (Young's) book of short stories is now available. Short stories are usually a little bit longer than poems are.
5. I went to this Publishing Genius book tour thing two nights ago in Chicago.  It was fun as hell.  If you're in Minneapolis you can go too.  (Hurry.)
6. There is a MuuMuu House DVD available.  It's a DVD of a MuuMuu House reading in Ohio (and other things) — featuring Tan Lin, Susan Boyle, Michael Jordan, Marcus Cicero, and Mallory Whitten.
7. After the jump is a semi-NSFW youtube vid.  It's more weird than anything.  If you can make it past the first 10 seconds it's pretty rewarding.
httpv://www.youtube.com/watch?v=Q2UVnY6tuCA
Tags: Bookslut, muumuu house, NYU
16 Comments